Scented candles are a kind of craft candles with rich colors and shapes, which are processed with natural plant essential oils. When burning, it emits a refreshing aroma, which has the functions of beauty and health, relaxation, and air purification. It has become a way to adjust the taste of life. Especially the growth demand of pillar candle.
Types of Scented pillar candles
There are many kinds of scented candles, including tea light, votive candles, filled candles, pillar candles, tape candles, flameless candles etc. Bulk scented pillar candles are espically poplular and it usually cylindrical with one to three wicks, so they can burn for a longer time. Candles can be placed individually on a flat heat-resistant surface or on candlesticks and are extremely durable.
Scented Pillar Candles size
the common sizes of pillar candles: 3" x 3" , 3" x 4", 3" x 6", 3" x 9", 3" x 12"4" Diameter.We also offer customized sizes for pillar candles with more cheap cost for bulk order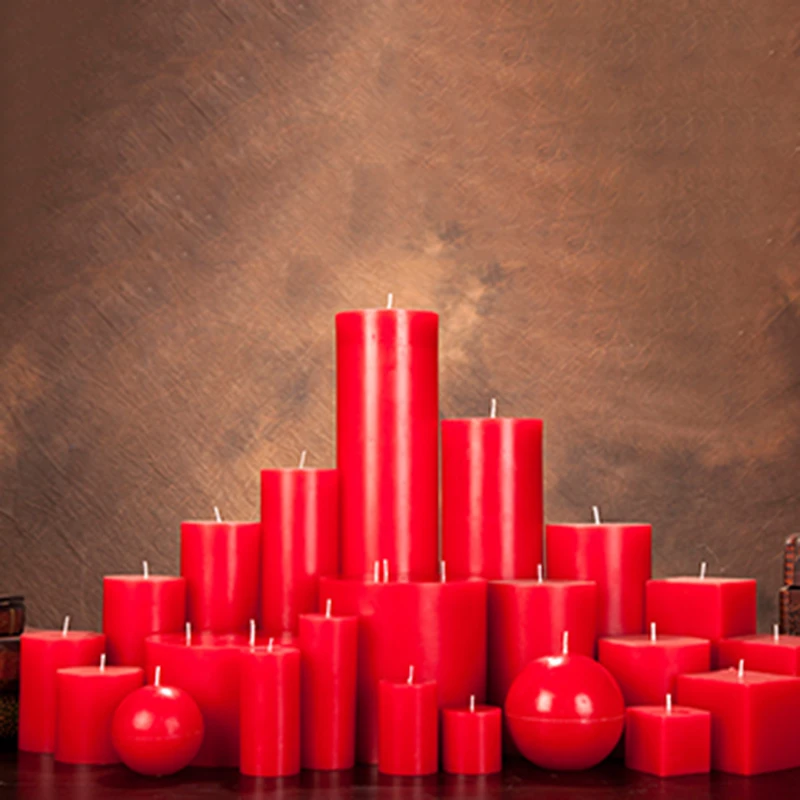 How to Pick the Color of Scents pillar candles
Scents pillar candles come in many colors, mint green, pink, brown, etc. For bulk scented pillar candles, we provide customized services. The color can be selected according to the place where it is placed, and the scented candles with bright colors such as yellow and brown can be placed In the living room, study, etc., it gives people a sense of vitality. Elegant colors such as beige, mint green, etc., are more suitable for the bedroom.For scents pillar candles bulk order, we have various color to pick.
How to Pick the Scent of Scented Pillar Candle
Strawberry and blueberry scented candles can help fight the blues. Tea tree and cypress scented candles are soothing and antibacterial. Eucalyptus scented candles treat colds and prevent rhinitis. Chamomile scented candles are extremely calming and soothing. Rose scented candles anti-depression, can soothe emotions, relieve tension and stress. Lavender scented candles calm tension and aid sleep. Peppermint scented candles are cooling, refreshing and clarifying. The refreshing scent of Lemon Scented Candle can help restore your spirits and keep your mind clear. Lily scented candles can clear heat and relieve worries, moisten the lungs and relieve cough, and calm the mind. If you want to custom your own accents for bulk scents pillar candle, we can also do that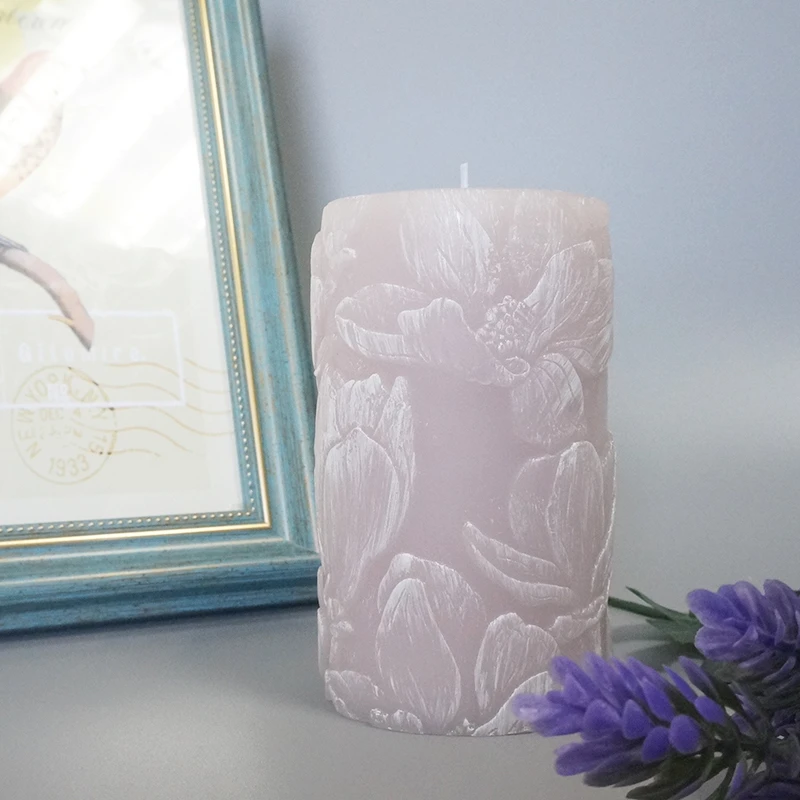 Burning time of Scented pillar candles:
The burning time will show different results according to the wax, wick, formula, effect, container, space and other conditions.
The burning time of the scented pillar candles under normal conditions is as follows
A 3x3 inch post will burn for about 45 hours
A 3x4 inch post will burn for about 60 hours
A 3x6 inch post will burn for about 85 hours
A 3x8 inch post will burn for about 80 hours
A 3x9 inch post will burn for about 100 hours
A 4x4 inch post will burn for about 60 hours
A 6x5" post with three wicks will burn for about 100 hours
We customize the scented pillar candle bulk order in various sizes and wholesale cheap price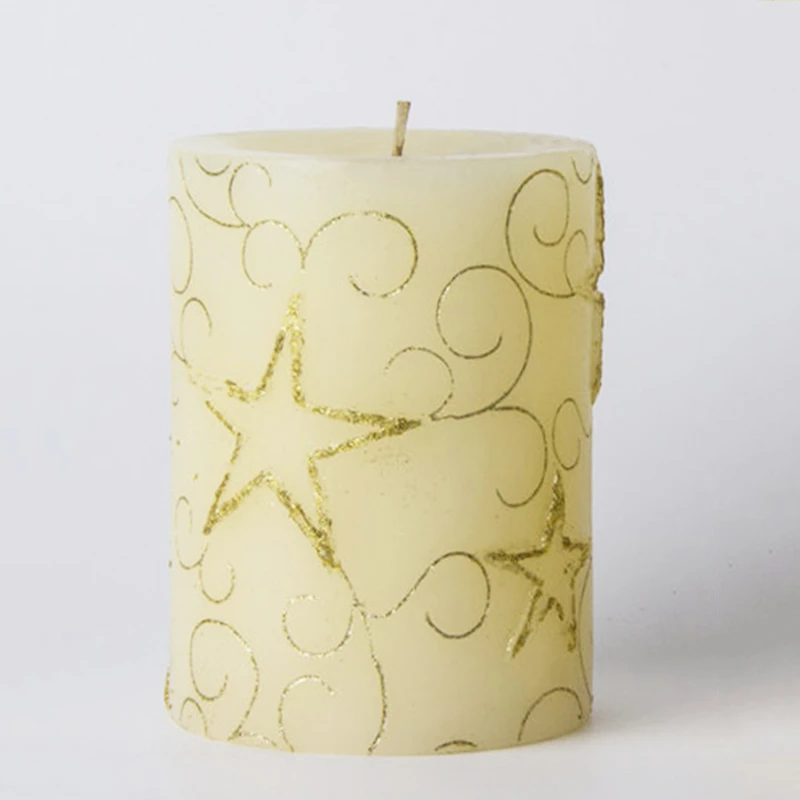 How to use Scented pillar candles and choose a place
Take out the scented pillar candles from the packaging box, cut the wax core to 0.6cm long before lighting, and place it on a fireproof container. When lighting scented candles for the first time, because of the memory cell effect of candles, it is generally recommended to light at least More than 1-2 hours, otherwise it will be easy to hang on the wall, but it is not recommended to burn for more than 4 hours at a time. When burning, be sure to pay attention to ventilation and a completely closed space, even if you do not consider other substances released after the candle burns, it will also Produces a lot of carbon dioxide, reducing indoor air quality.Pillar candles for bulk is best choice to get cheaper price
Do Scented pillar candles need a stand?
Scented pillar candles generally do not require holders. They are wide and heavy enough to stand on their own without a stand. Safety is still key, though, so make sure your candle is on a level surface where it's unlikely to be shaken or otherwise disturbed. The middle of a large table is ideal, and a candle can be an exciting and elegant centerpiece.
Although they don't require a stand, it's wise to place the column candles on a heat-resistant surface, such as glass or stone (ceramic) plates, to reduce the chance of heat or wax damage to the table surface. (It's also easier to move if necessary.)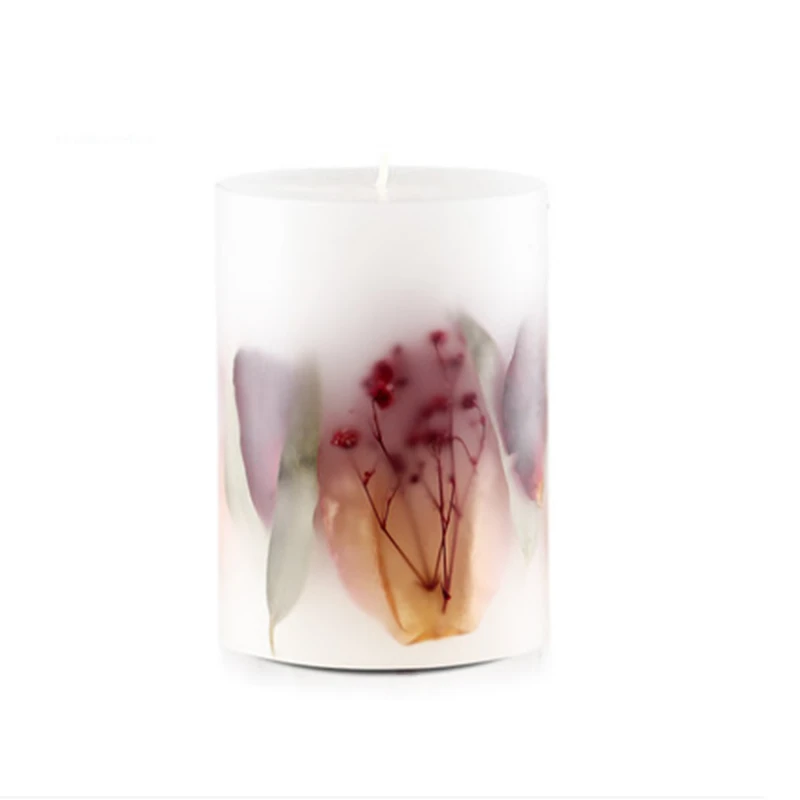 Precautions for using Scented pillar candles
Lighting scented candles before going to bed has become a new fashion, but if not handled properly, it is likely to cause a fire. And people have fallen into a deep sleep at this time, so more and more people are often burned because of this.
When burning candles, be sure to: keep away from children, keep away from crowds, keep away from flammable and explosive materials, put out the fire when people go out, and put out the fire when people sleep.
Scented pillar candles bulk order price depends on the following 2 factors
1. The difference between raw materials, essence and natural essential oil is a big difference. Pure natural aromatherapy, environmentally friendly and healthy, the scented pillar candle made of inferior chemicals is harmful to human health
2. The level of perfumery is a technical task that tests the level of perfumers. Therefore, it is particularly important for buyers to choose a regular and powerful factory.If you have a bulk purchase plan for scented pillar candles, pls contact us for more good quaotaion offered.