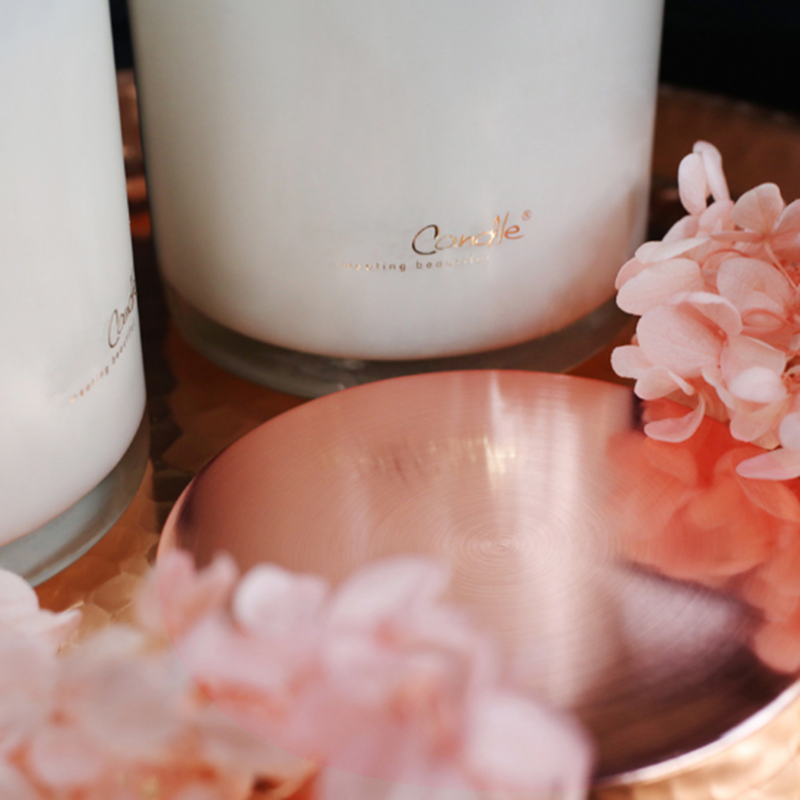 As the manufacturer of home fragrance,we always keep the faith of bring aroma and beautiful things to people all over the word.So we focus on customization service for different customers.This candle comes with standard glass and colors,while places golden texts on glass,makes basic candle more luxury and special.For your own brand,we believe you can give these candles more with unique characters of your own brand.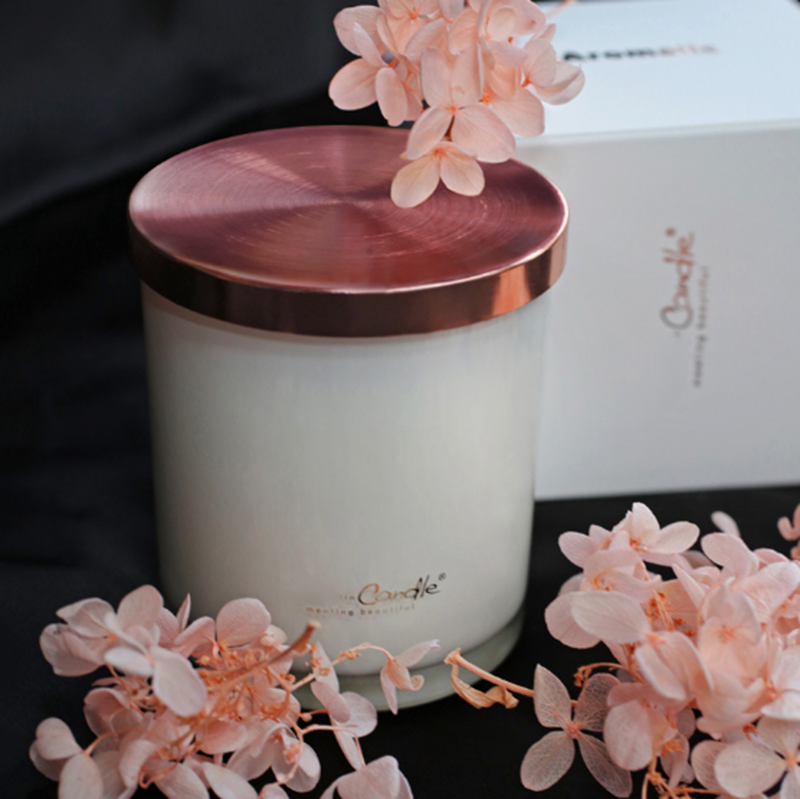 You can choose different sizes upon your main market needs,while if you're starting from beginning,we suggest standard jars.Firstly,for standard ones,they are widely used,which means they have past the marketing tests,no matter from the using habit or the cost performance.Secondly,it's easy to get the basic jars,standard ones usually have stocks,even though you want to start with 500pcs,or 1000pcs,you have good chance to find them and can start smoothly.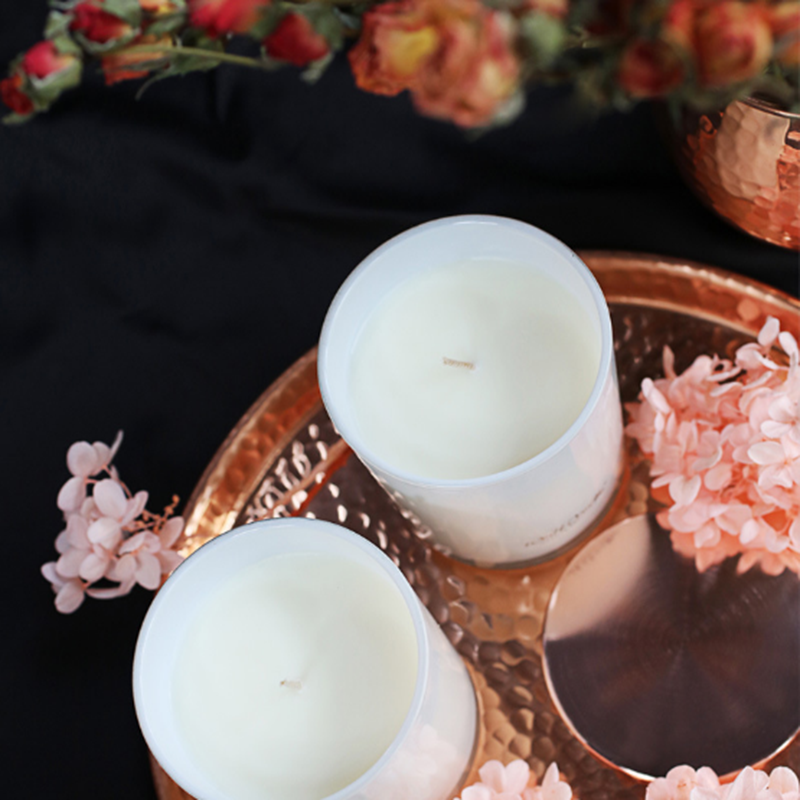 Jars are almost the most basic part you need to handle.Standard size,while special designs.That's the best way to make special and unique candles for your own brand.Colors,logo presentation or own brand label sticker...All will help to bring differeces.Scent is also the so important point you need to get,almost all scents you can find in our company.If quantity is available,customized scents are also available.
PARTS OF SCENTS,OR CAN BE CUSTOMIZED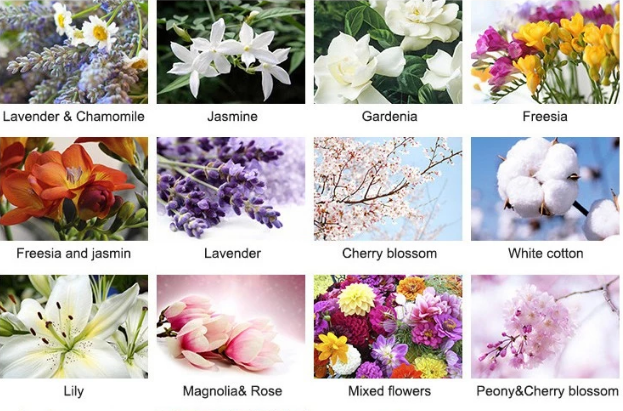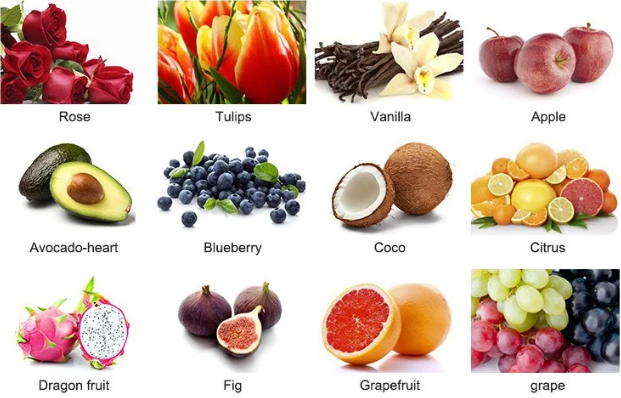 EVEN FOR STANDARD JARS,LET YOUR CREATIVE DESIGNS MAKE IT DIFFERENT
BRING MORE POSSIBILITIES TO YOUR UNIQUE BRAND!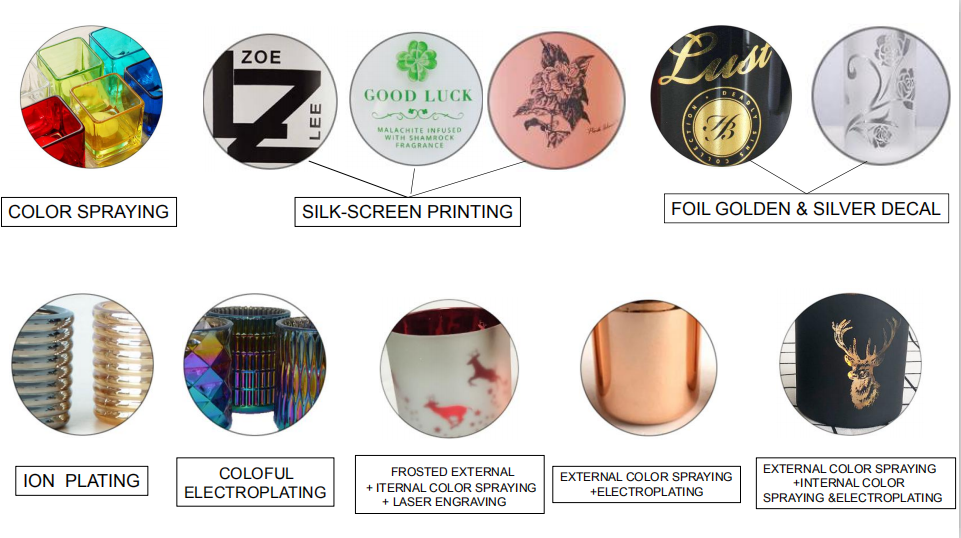 DON'T FORGET LABELSTICKER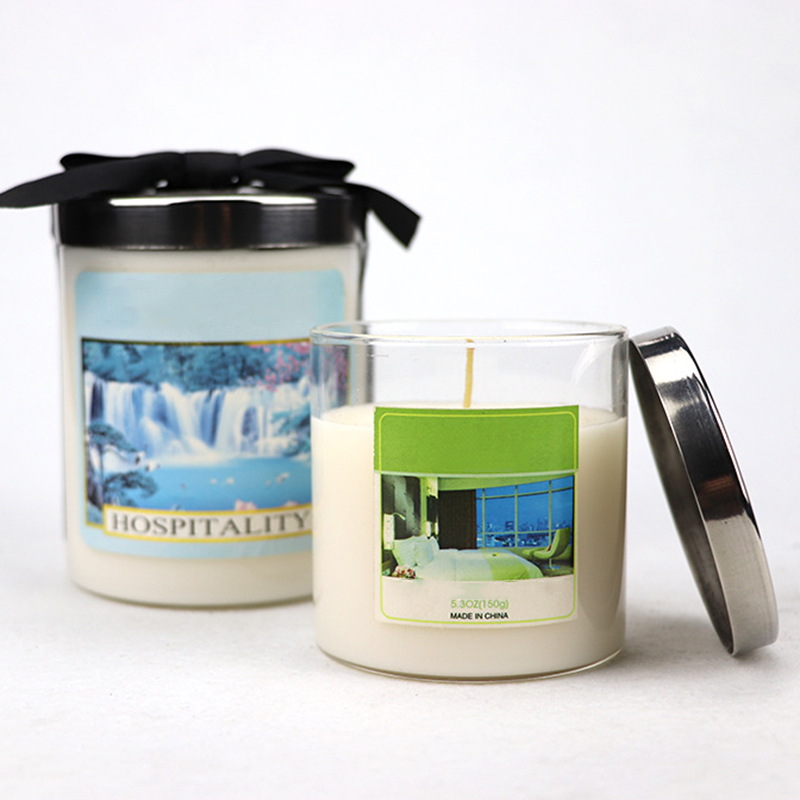 WELCOME TO VISIT OUR FACTORIES ANY TIME
CANDLE POURING
PAYMENT & SHIPPING GUARANTEE
YOU MAY LIKE:
Custom brand private label home fragrance 200g scented wax candles China manufacturer
High quality private label scented wax candles England China supplier air freshener
Free samples provided private label wholesale aromatherapy room reed diffuser in luxury box for home fragrance
Wholesale candle company golden scented travel candle tin with personalized design and label
Customized wholesale fragrance ceramic candle oil burner with wax melt or candle
Popular custom aroma scented hanging paper cards car air freshener
150g Private label scented essential oil candles stress relief wholesale UK
Hot sale custom private label scented candles suppliers Australia wholesale
Own brand customized scented wax glass jar candle Chinese candle supplier
Own brand custom Dublin glass aromatherapy essential oil reed diffuser with private label
Private label aroma reed oil diffuser home perfume UK own brand custom
Hot sale 50ml customize aroma room reed diffuser oil China supplier