Even a faint light still can be well displayed by this simple but luxury clear glass vessel.It makes the light warm, soft,and gorgeous.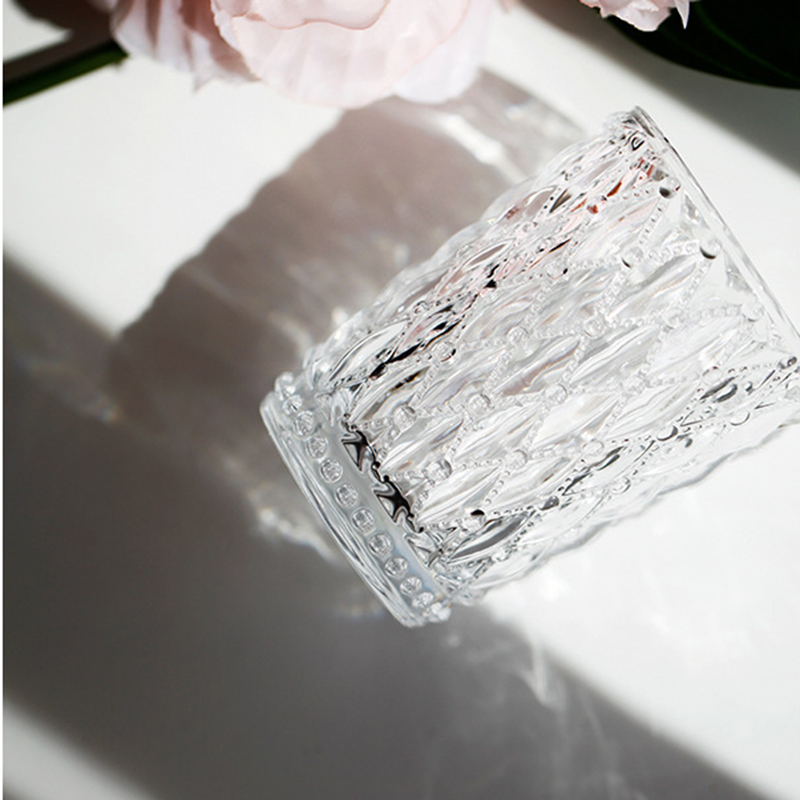 Detailed diamond embossment,full of the artistic taste and strict control of the techniques.
When a candle is burning in this candle holder,there will spark much more surprising effects to prove it is not a just clear glass.