Tealight Candles with Customized Branding
and Romantic Ambiance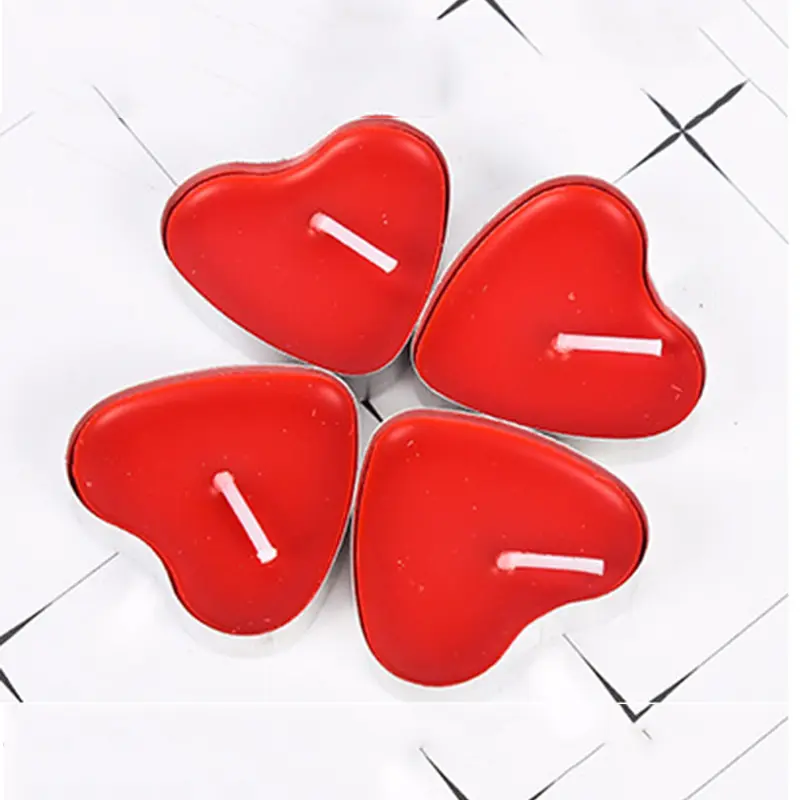 Ambiance with premium tealight candles
Our premium tealight candles are the perfect decorative accent for any home or event. The flickering glow of our tealights creates an ambiance of warmth and tranquility. For example, place tealights on a mantel or tabletop in a living room to create a cozy space for reading or conversation. The tealights feature a clean-burning wax and lead-free wicks to produce an even, smokeless flame, allowing them to burn brighter and longer.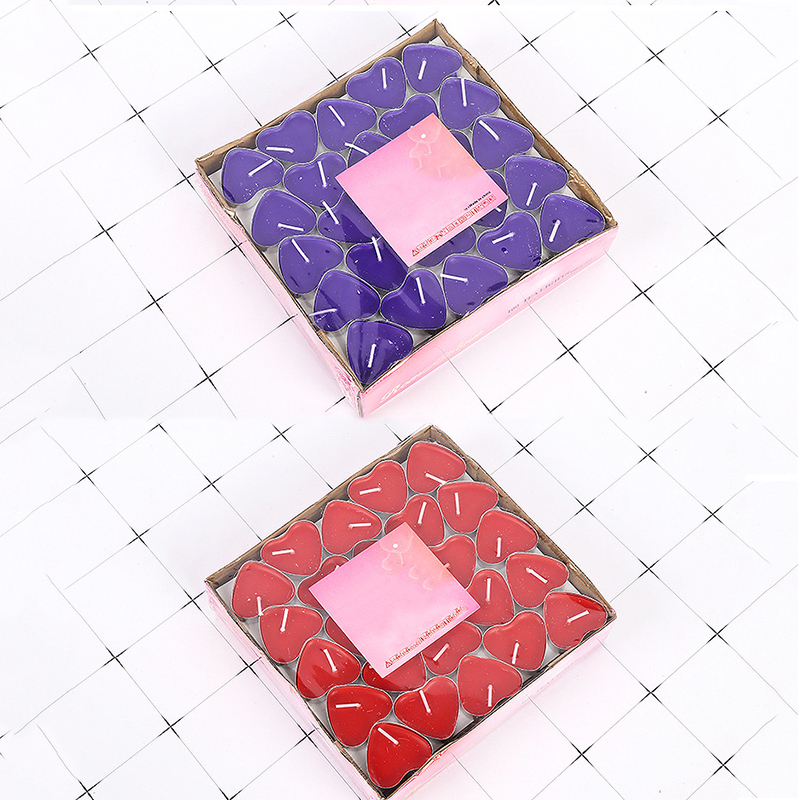 Romantic heart-shaped tealights for intimate settings
For a touch of romance, our heart-shaped tealight holders are ideal. The heart shape symbolizes love and affection, making these tealights perfect for creating an intimate setting for a special dinner or bath. For example, spell out a message like "I love you" or "Be mine" with the heart tealights. The heart tealights also make a thoughtful gift for weddings, anniversaries or Valentine's Day. For a personalized touch, add custom labels or tags before gifting.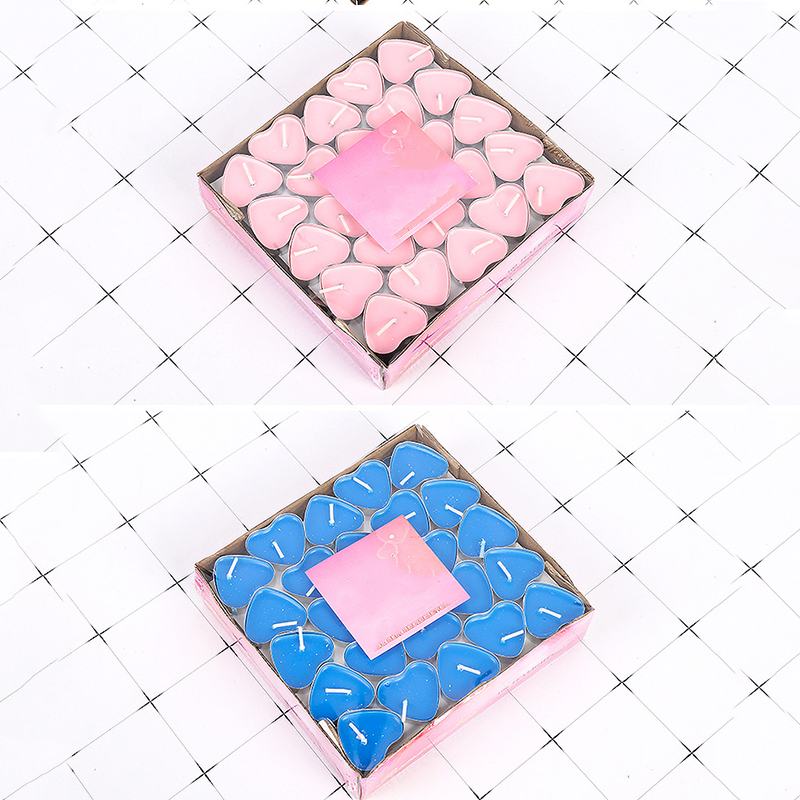 Customized branding: Your logo, colors, and messaging on packaging
With our custom private label service, you can design tealight packaging featuring your own company logo, brand colors and messaging to match your brand's unique style. For example, a floral shop may opt for pastel-colored tealights and packaging accented with flower graphics while a home decor boutique may prefer neutral, minimalist packaging. This is an impactful way to build brand recognition and boost sales. Customers will appreciate the extra touch of custom packaging, and your brand will stand out on retail shelves or at events.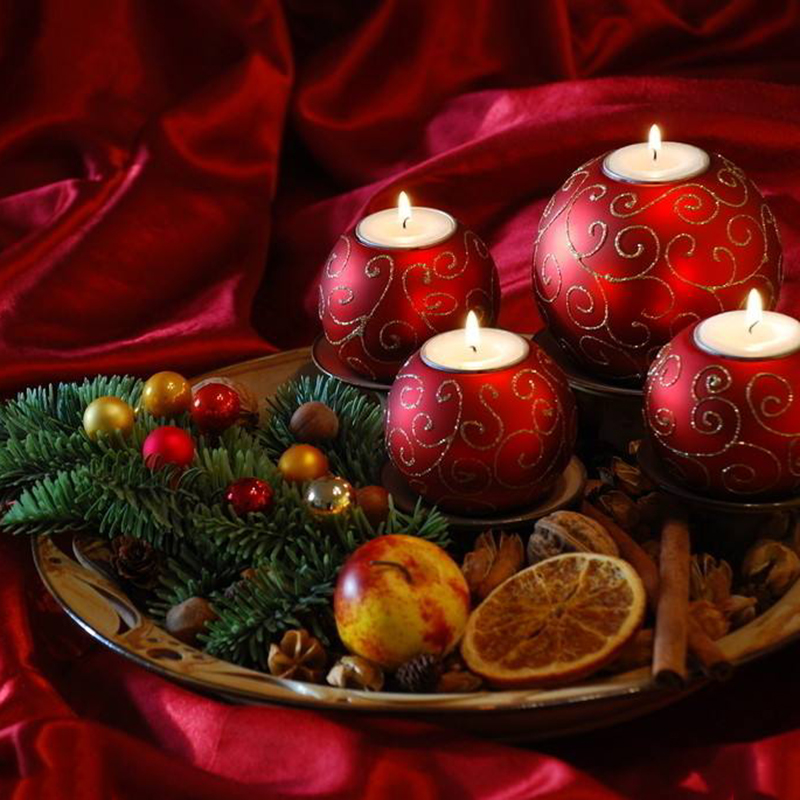 Long-lasting and clean-burning tealights for extended enjoyment
Our tealight candles have a burn time of up to 4 hours, allowing you to enjoy their glow during an entire evening. The tealights are made from high-quality paraffin wax and burn very cleanly without smoking, unlike standard candles that tend to burn unevenly and drip wax. The lead-free wicks also produce minimal soot, allowing the tealights to burn brighter while reducing mess. For example, the tealights can burn through an entire dinner party without needing replacement.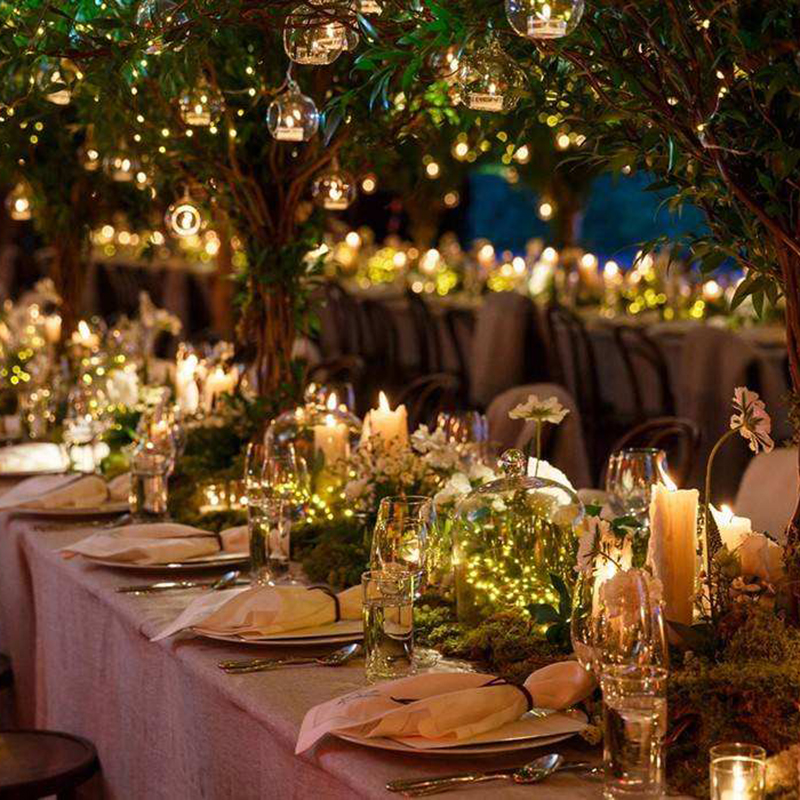 Stunning event displays with tealight candles
For a memorable event like a wedding or gala, tealight candles can be used to create a stunning display. For example, group many tealights together in glass holders of different heights down the center of long banquet tables for a dramatic, eye-catching centerpiece. Tealights lining pathways, stairs and table edges also create an elegant look. With our wide range of tealight colors, scents and packaging options, the possibilities for customization are endless. Our tealight candles will make a lasting impression on your guests.
YOU MAY LIKE:

Candle manufacturer private label gray scented travel candle tin customized packaging and label
Own brand customized private label OEM ODM glass scented soy candle wholesaler with fresh leaf packaging
OEM ODM customized wholesale aromatherapy oil reed diffuser air freshener with luxury packaging
Free samples supple private label wholesale hurricane candle holders with different sizes for home decor
Wholesale personalize label and design hot selling red pillar candles with different sizes and shape