Introducing our exquisitely designed handmade ceramic candle jars with lid, a custom touch for your home decoration needs. Crafted with care, these luxury pieces boast a sleek matte finish, transforming them into a versatile candle vessel that adds a touch of elegance to any space. Whether you're seeking a thoughtful gift item or a personal statement for your décor, these cylinder jars are a testament to our commitment to quality and style.
As a manufacturer dedicated to creating exceptional home decor, we proudly present our collection of ceramic candle jars, a symphony of artistry and craftsmanship that transcends ordinary home decoration.
In the realm of home decor, every element holds the power to transform your space into a reflection of your personal style and taste. Imagine a world where luxury meets craftsmanship, where warmth and sophistication intertwine seamlessly. Welcome to the realm of handmade ceramic candle jars with lid, where each piece is a masterpiece of artistry and functionality.
Handmade Ceramic Candle Jars with Lid
Embracing the essence of exquisite design and handcrafted brilliance, our custom home decoration takes center stage with our cylinder matte luxury candle vessel jar. This exceptional piece transcends the ordinary, seamlessly blending into any decor style while retaining its unique identity.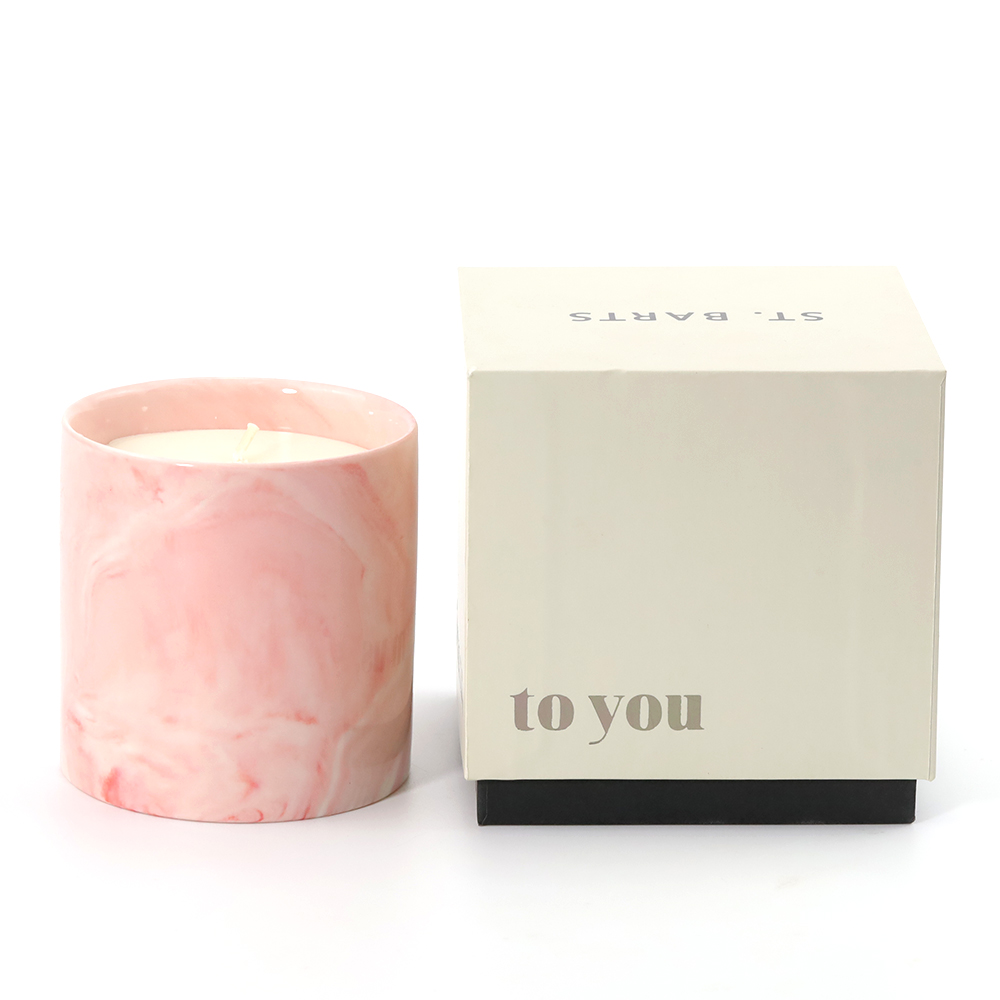 100% natural soy wax
Our luxurious soy wax scented candles are made from 100% natural soy wax. All of our essential oils are from the gift of nature, no inferior synthetic flavor.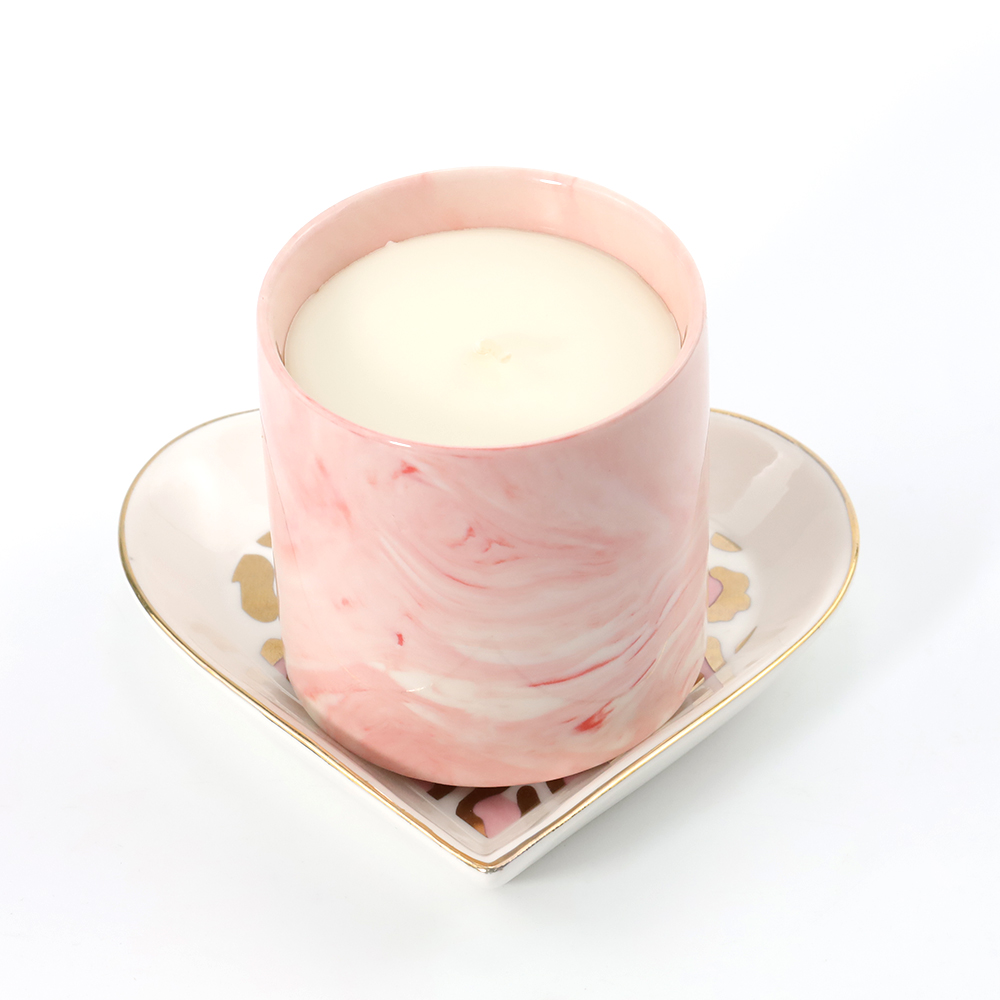 Handmade ceramic from Dehua
The candle cup of this candle is made of ceramic, handmade ceramic from Dehua, Fujian Province, China, which embodies the spirit of craftsmen in China since ancient times.
Smoke-free, non-toxic and animal-free
As you light our scented candle, you will be completely relaxed by the exquisite aroma of nature's gift. Let your mind free from the busy work of the day. At the same time, our scented candle assures you that it is smoke-free, non-toxic and animal-free.
Our dedication to your health and the environment is reflected in every aspect of our scented candles. They are smoke-free, ensuring that your environment remains clean and free from pollutants, even as you indulge in the sensory experience.
We are proud to declare that our candles are non-toxic. When you light them, you can enjoy the fragrant journey without worrying about harmful fumes or chemicals that could compromise your well-being.
As part of our commitment to ethical practices, our scented candles are 100% animal-free. We firmly believe in creating products that respect all forms of life and contribute to a compassionate world.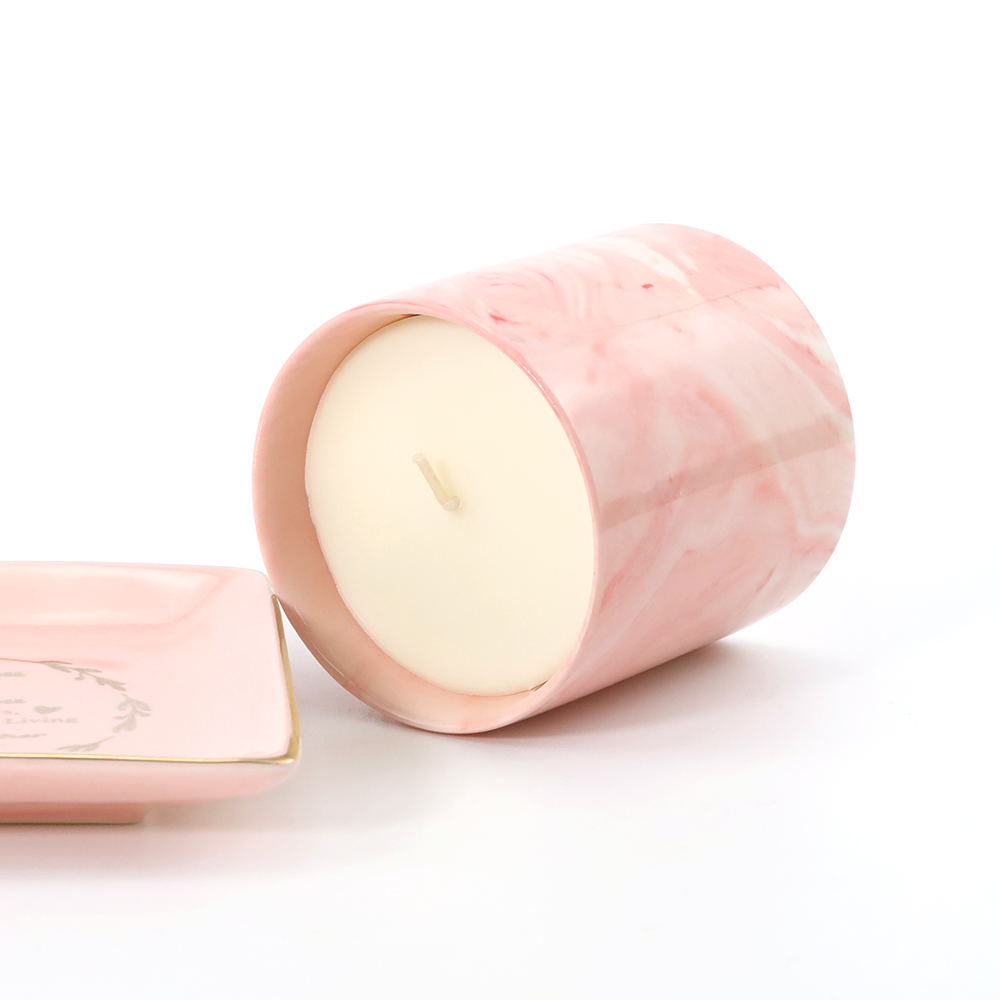 Create your own brand
If YOU want TO create your own brand of aromatherapy products, the CAIFEDE team would love to hear your ideas and contribute to your imaginative design. Our professional team can provide you with a full range of services from containers to wax selection to packaging design.
Luxury Meets Simplicity
The beauty of our handmade ceramic candle jars lies in their understated luxury. The matte finish not only adds a touch of sophistication but also creates a canvas for the interplay of light and shadow, making it a versatile addition to any space.
Crafted with Care
Every jar is a labor of love, meticulously crafted by skilled artisans who infuse their expertise and passion into every detail. The result? A collection of unique jars that bear the mark of human hands.
A Functional Elegance
Beyond its aesthetic allure, our custom candle vessel serves a purpose. The lid not only preserves the fragrance of the candle but also protects it from dust, ensuring that every illumination is as enchanting as the last.
Advantages of Choosing Our Handmade Ceramic Candle Jars with Lid
Thoughtful Gift Choice
Searching for the perfect gift that embodies thoughtfulness and luxury? Look no further. Our custom-made home decoration piece is an ideal gift item, perfect for occasions that call for a touch of elegance.
Seamless Elegance
Whether it's your living room, bedroom, or even an outdoor patio, our cylinder matte luxury candle vessel jar effortlessly fits in, elevating the ambiance and adding a touch of class.
Crafted for You, by Us
As manufacturers committed to quality, our handmade ceramic candle jars with lid epitomize the harmonious blend of aesthetics and functionality. They stand as a testament to our dedication to creating pieces that resonate with discerning individuals like you. Illuminate your surroundings with the gentle glow of candlelight housed within our exquisite custom jar, and experience the transformative power of handcrafted elegance.
FAQ
Welcome to the FAQ section dedicated to our exquisite handmade ceramic candle jars with lid, an embodiment of artistry and sophistication. Here, we address common inquiries to provide you with a comprehensive understanding of this unique custom home decoration piece that doubles as a luxurious gift item.
1. What distinguishes your handmade ceramic candle jars from standard options?
Our handmade ceramic candle jars are not just products; they are crafted with care by skilled artisans. The matte finish adds an understated luxury, making them versatile for various decor styles.
2. How can I utilize these custom home decoration candle vessels?
Our cylinder matte luxury candle vessel jar is designed to enhance your space with elegance. Place them on shelves, tables, or any preferred spot to elevate the ambiance with the soothing glow of candlelight.
3. Are these jars suitable for gifting?
Absolutely! Our custom home decoration jar makes a thoughtful and luxurious gift item for various occasions, showcasing your impeccable taste and consideration for the recipient.
4. Can I personalize the design or choose a specific color?
Currently, our custom-made candle jars come with the matte finish and design described. While color customization isn't available, our carefully chosen design seamlessly complements diverse decor styles.
5. How does the lid enhance the functionality of these jars?
The lid serves a dual purpose. It preserves the candle's fragrance when not in use and shields the candle from dust, ensuring that your illumination moments remain delightful.
6. What materials are used in crafting these ceramic candle jars?
Our handmade ceramic candle jars are crafted from high-quality ceramic, ensuring durability and timeless elegance that withstands the test of time.
7. Can I use these candle jars outdoors?
Absolutely. The versatility of our Cylinder Matte Luxury Candle Vessel Jar makes it suitable for indoor and covered outdoor areas, allowing you to enjoy its warmth and beauty wherever you choose to place it.
8. How do I care for these handmade ceramic candle jars?
To maintain their beauty, simply wipe the jars with a soft cloth to remove dust. As with any candle holder, ensure proper ventilation when using candles inside the jar.
9. Do you offer a warranty for these custom home decoration items?
We stand by the quality of our products. If you encounter any issues with craftsmanship or quality, please don't hesitate to contact us for assistance.
We hope these FAQs provide you with a comprehensive understanding of our custom home decoration cylinder matte luxury candle vessel jar. Should you have further inquiries or seek additional information, please feel free to reach out to us.