There's something undeniably soothing about the soft, flickering glow of a candle and the comforting fragrance that fills the air. For those seeking the ultimate in relaxation and rejuvenation, a spa experience is a must. Now, imagine enhancing that experience with a luxurious touch: the Ceramic Jar Candle with Ceramic Lid, specially crafted for spas, to create a serene ambiance that envelops you in tranquility. At CAIFEDE, we take pride in being a private label luxury candles manufacturer, offering you a product that adds an extra layer of indulgence to your spa setting.
Create Your Signature Ambiance with Custom
Ceramic Jar Candles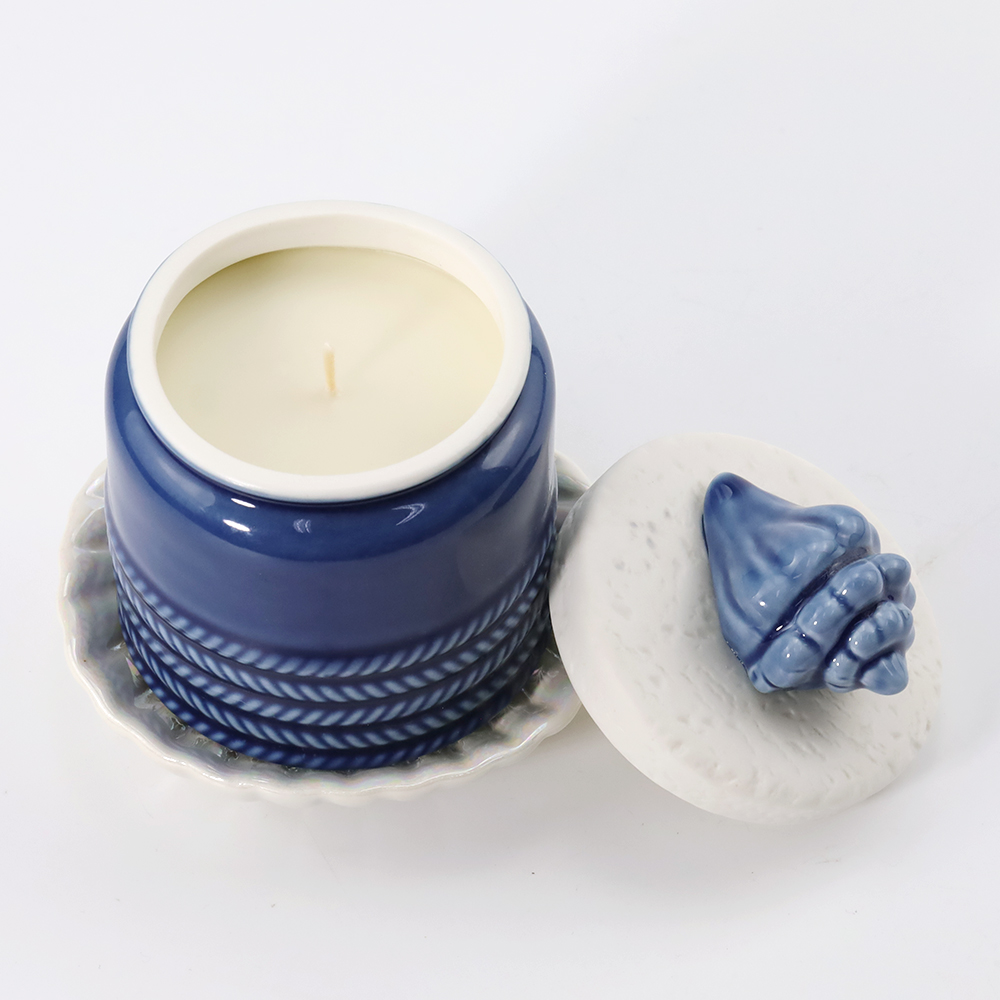 Premium Customization for a Luxury Experience
Our premium ceramic jar candles with ceramic lids are the perfect choice for luxury spa and private label brands looking to craft a high-end customer experience. These beautifully designed candles feature a reusable ceramic jar and lid, allowing customers to repurpose the vessel once the candle has been enjoyed, for example, as a vase or storage container. The ceramic material provides an elegant, natural look, like a rustic matte white or glossy grey finish, that complements any home decor. Customers will appreciate the ability to choose from a variety of jar styles, such as a classic rounded shape or modern square, sizes, ranging from 4 oz to 32 oz, and lid options, like a domed lid or one with an open cutout design, to create a customized product perfect for their brand.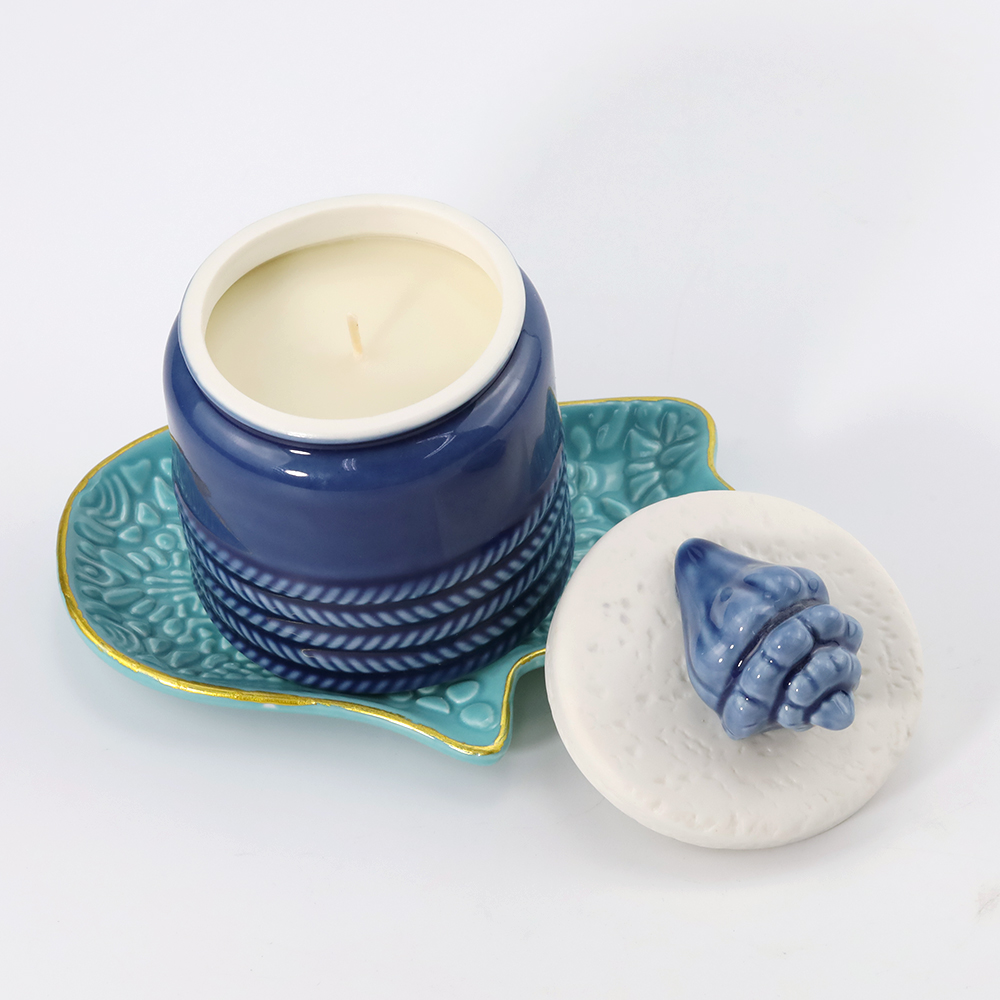 Long-Lasting Quality for an Enhanced Sensory Journey
The ceramic jar and lid also allow for safe, long-lasting burn times of up to 50 hours for larger sizes. For example, our 12 oz size provides up to 30-40 hours of burn time, allowing customers to enjoy their candle for days. The ceramic material helps disperse fragrance and heat evenly while the lid traps maximum aroma for an enhanced sensory experience. Your customers will love being able to enjoy their favorite scents, such as lavender chamomile or bourbon vanilla, for days at a time. Our team of expert chandlers handcraft each candle using the finest wax, such as soy wax for an eco-friendly, clean burn, wicks, like self-trimming cotton wicks for hassle-free use, and fragrances to ensure optimal performance and the highest quality.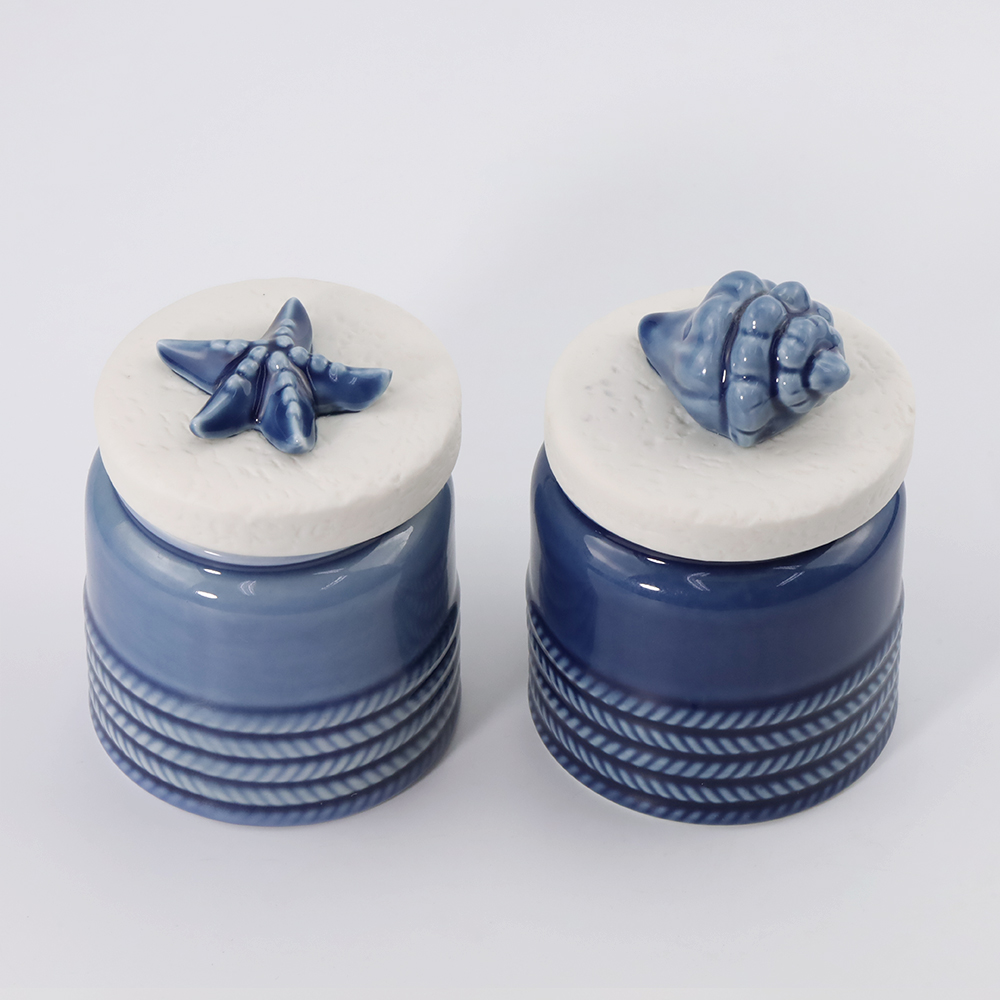 Tailored Options to Match Your Brand
With a wide range of over 100 fragrances, such as bright citrus, fresh floral and warm spice scents, to choose from, you'll be able to find scents that appeal to your target customers and match your brand's unique positioning. We also offer full custom fragrance development services for brands looking for a completely signature scent. Add your logo for a cohesive, high-end look or choose custom labels, boxes or other packaging, such as a custom gift box with your brand's color palette and design, to make these candles distinctly your own. Our ceramic jar candles are the ideal choice for luxury brands focused on quality, customization, and providing an unparalleled customer experience. We invite you to explore the many options available for creating your perfect private label ceramic jar candle.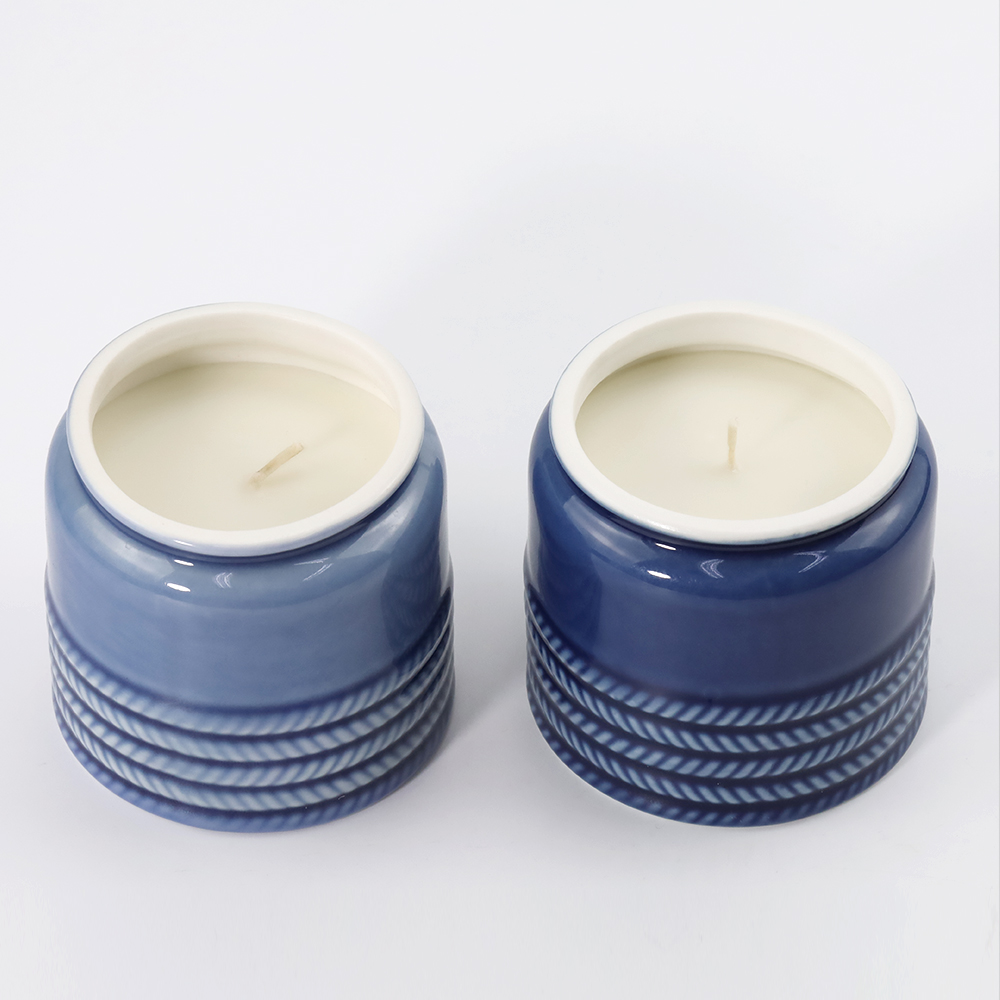 Aromatherapy at Its Best
Our ceramic jar candle is not just about aesthetics; it's also designed to provide an exceptional aromatherapy experience. The carefully selected scents are formulated to soothe and invigorate the mind and body. Whether you prefer calming lavender, refreshing eucalyptus, or a blend of essential oils, our candles will help create a holistic spa experience.
Long-Lasting Pleasure
The Ceramic Jar Candle is more than just a pretty face. It's designed to last, ensuring that your spa can provide a consistent atmosphere of tranquility for extended periods. The high-quality wax and wick construction ensure a slow, even burn, while the ceramic jar itself can be easily cleaned and repurposed.
Safety First
Safety is paramount when using candles in a spa setting. Our ceramic jar candles are designed with this in mind, with features like a secure lid to extinguish the flame and a stable base that minimizes the risk of tipping. We prioritize the well-being of your clients and the overall ambiance of your spa.
Conclusion
In the competitive world of spa and wellness, creating a unique and luxurious experience is key to attracting and retaining customers. The Ceramic Jar Candle with Ceramic Lid from CAIFEDE is the perfect tool to elevate your spa's ambiance. Its elegant design, customizable branding, aromatherapy benefits, and safety features make it a must-have addition to your offerings. Give your clients a spa experience they won't forget by incorporating our private label luxury candles into your services. Create an environment that pampers the senses and promotes relaxation, ultimately leaving your clients rejuvenated and coming back for more.
How long it will take for the delivery
Generally speaking, if you don't need customization, our products will be packaged and shipped within a week. If you need to customize, it usually takes 30-35 days overall. The order of our mold and flavor will take nearly two weeks. Since this product is all handmade, one mold can produce about 20-25 products per day.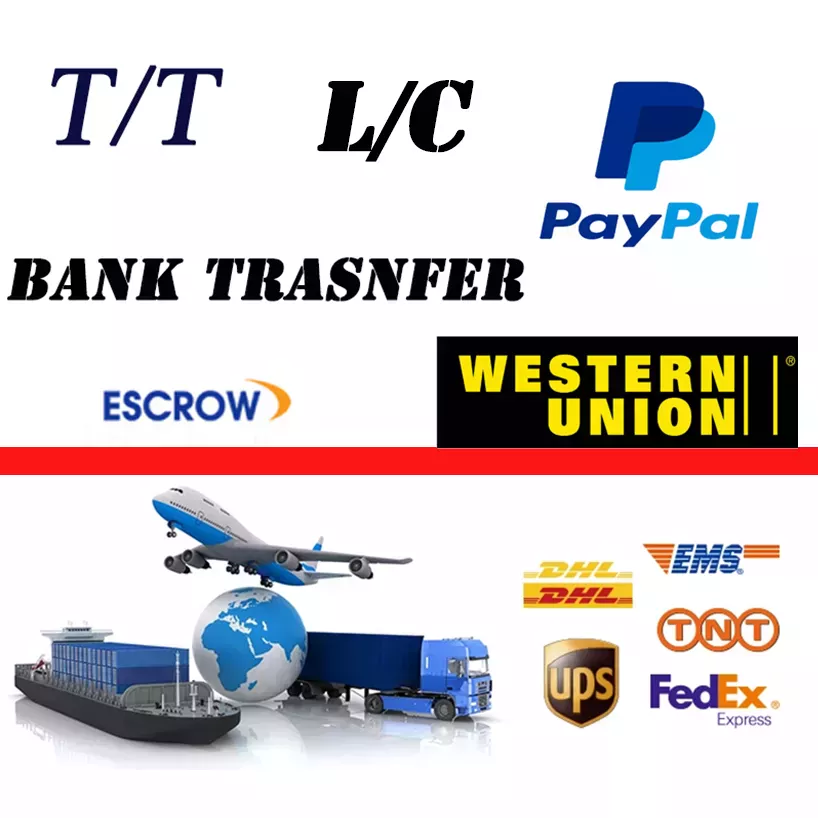 CAIFEDE FACTORY
FAQ
1. What is a Ceramic Jar Candle with Ceramic Lid?
A Ceramic Jar Candle with Ceramic Lid is a high-quality luxury candle designed for spa use. It comes in a beautifully crafted ceramic jar with a matching ceramic lid.
2. Why should I choose a Ceramic Jar Candle for my spa?
Ceramic jar candles are an excellent choice for spas because they add a touch of elegance and luxury to your ambiance. They also provide a soothing and fragrant atmosphere, enhancing the overall spa experience.
3. Can I customize the Ceramic Jar Candle with my spa's branding?
Yes, we offer private labeling options, allowing you to personalize the ceramic jar candle with your spa's logo, colors, and branding to create a unique and exclusive product.
4. What scents are available for the Ceramic Jar Candle?
We offer a range of soothing and invigorating scents to choose from, including options like lavender, eucalyptus, and custom blends. You can select the scents that best suit your spa's atmosphere and preferences.
5. How long does the Ceramic Jar Candle burn?
Our Ceramic Jar Candles are designed to burn slowly and evenly, providing hours of fragrance and ambiance. The exact burn time may vary depending on the size of the candle, but we prioritize durability and longevity.
6. Are the Ceramic Jar Candles safe for use in a spa environment?
Yes, safety is a top priority for us. The Ceramic Jar Candle is designed with safety features, such as a secure lid to extinguish the flame and a stable base to reduce the risk of tipping. It's a safe choice for your spa.
7. Can the Ceramic Jar Candle be reused after it's burned out?
Absolutely! The ceramic jar is not just for aesthetics; it can be easily cleaned and repurposed for various uses within your spa or by your clients.
8. How do I place an order for Ceramic Jar Candles for my spa?
To place an order or inquire about our products, including private label options, please contact our sales team. They will guide you through the process and help you choose the best options for your spa.
9. Can I request a sample before making a bulk order?
Yes, we offer sample requests to help you evaluate the quality, design, and scents of our Ceramic Jar Candles. Contact our sales team to request a sample.
10. Do you offer discounts for bulk orders?
We do offer pricing discounts for bulk orders. Our sales team can provide you with detailed information on pricing and volume discounts based on your spa's needs.
11. What is the minimum order quantity for private labeling?
The minimum order quantity for private labeling may vary. Please contact our sales team to discuss your specific requirements and minimum order quantities.
12. Can you provide recommendations for scents and designs that suit my spa's theme?
Yes, we'd be happy to provide recommendations based on your spa's theme, clientele, and preferences. Our team can assist you in selecting the perfect combination of scents and designs.
13. How can I contact your customer support for assistance or inquiries?
You can reach our customer support team via phone, email, or the contact information provided on our website. We're here to assist you with any questions or concerns you may have.
We hope these FAQs provide valuable information about our Ceramic Jar Candle with Ceramic Lid for spa. If you have any further questions or specific inquiries, please don't hesitate to reach out to our dedicated team.
YOU MAY LIKE:
High quality private label scented wax candles England China supplier air freshener
Free samples provided private label wholesale aromatherapy room reed diffuser in luxury box for home fragrance
Wholesale candle company golden scented travel candle tin with personalized design and label
Customized wholesale fragrance ceramic candle oil burner with wax melt or candle
Popular custom aroma scented hanging paper cards car air freshener
150g Private label scented essential oil candles stress relief wholesale UK
Hot sale custom private label scented candles suppliers Australia wholesale
Own brand customized scented wax glass jar candle Chinese candle supplier
Own brand custom Dublin glass aromatherapy essential oil reed diffuser with private label
Private label aroma reed oil diffuser home perfume UK own brand custom
Hot sale 50ml customize aroma room reed diffuser oil China supplier