Elevating the ambiance of your home with a touch of luxury and the enchanting fragrance of scented candles is an art. In the heart of Europe, where refinement and style are celebrated, there's a growing demand for exquisite home decor. At CAIFEDE, we offer a golden opportunity to enhance your living space with our private label luxury scented candles. What sets us apart is our commitment to providing free samples to European customers, ensuring that you experience the opulence and charm of our candles firsthand.
❤LUXURY&ELEGANT LOOK,BRING THE MINIMALIST LUXURY BREEZE TO YOUR HOME
Our private label luxury scented candles are a tribute to elegance and sophistication. They come in beautifully designed containers with a golden touch, making them a statement piece for your home decor. Whether you place them in the living room, bedroom, or any other space, they radiate an air of opulence that transforms your surroundings into a haven of luxury.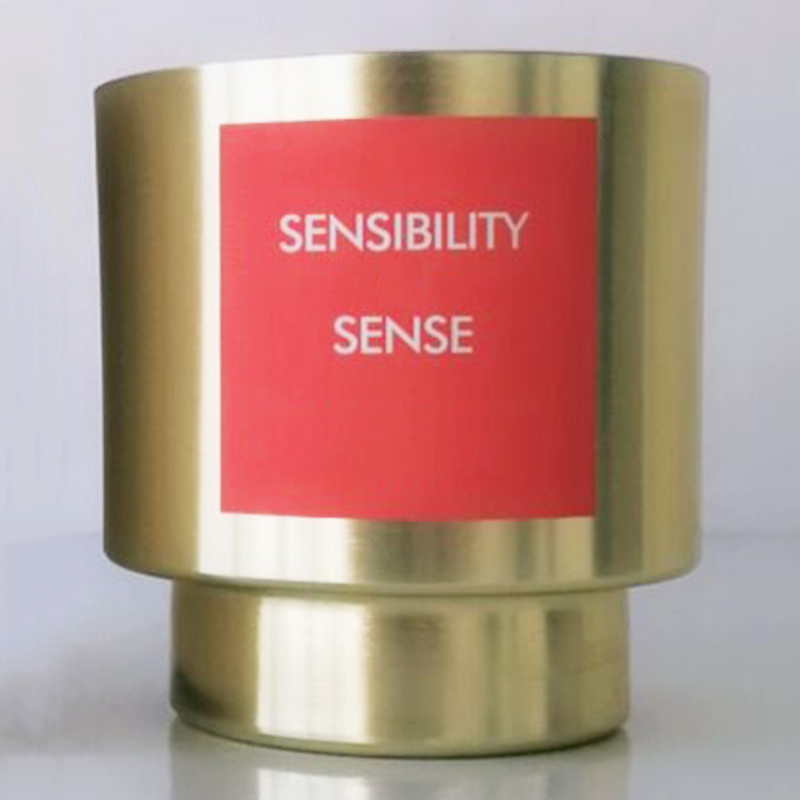 Golden and red colors,can easily create the lively, flourishing and luxury atmosphere.When put this beautiful scented candle in your home,a high taste of life is presented very well.Light warm,shining look,who can resist this great scented candle?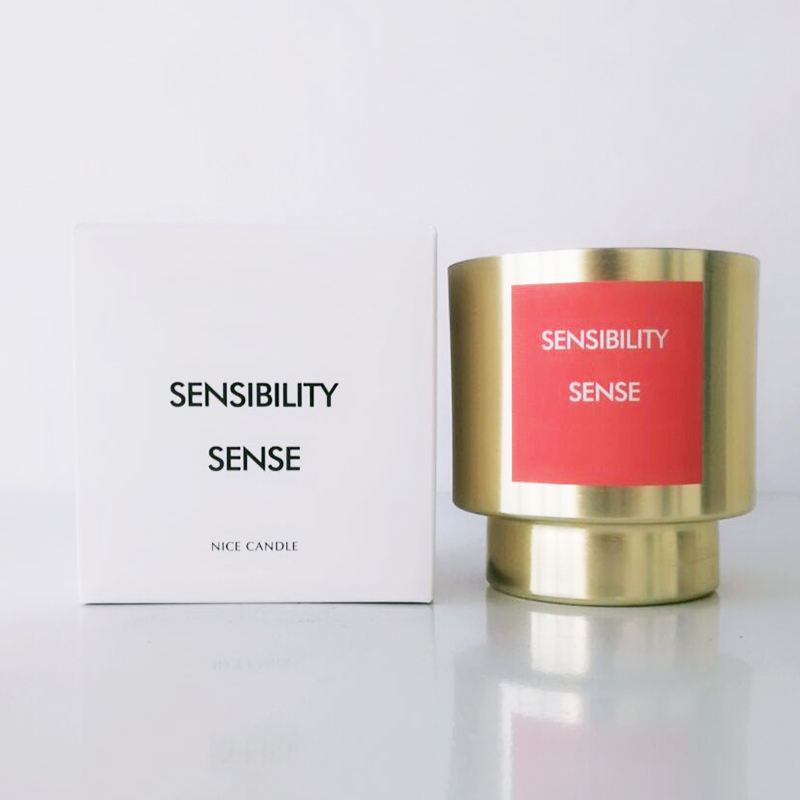 This whole scented candle is designed in minimalist style.Both the candle itself,or the label and packaging,all the good presentation of minimalism.But the shining golden color brightens this candle,makes it more attractive.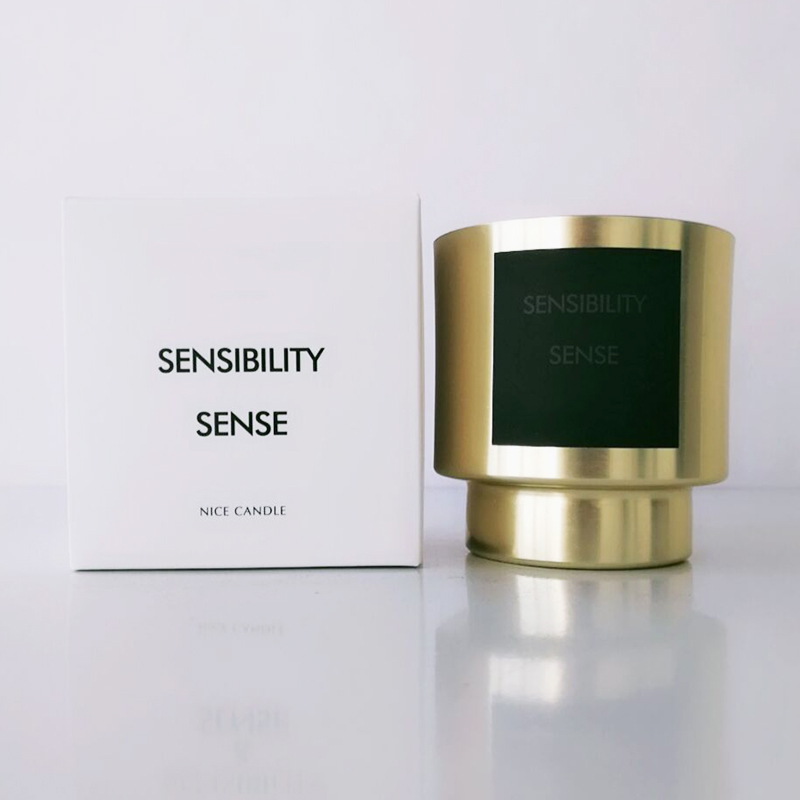 ❤SPECIAL LOOK,CLASSCIAL COMBINATIONS OF COOPER AND BLACK COLORS
Our private label luxury scented candles not only offer captivating fragrances but also boast a special and distinguished appearance. The classic combination of copper and black colors creates a look that's truly one-of-a-kind.
This special aesthetic choice elevates your home decor, making a statement that goes beyond fragrance. The cooper and black colors blend seamlessly to offer an unparalleled touch of class and sophistication to your living space. These candles are not just an olfactory delight; they are a visual masterpiece, enhancing your home with a unique and captivating charm.
❤OWN BRAND NAME CUSTOMIZED PARIVTAE LABEL&PACKAGING



Private label and packaging can be customized,also decal artwork printing is also available.This scented candle is with regular size,it convenient to set,such as dining table,bed room,bathroom,or even kitchen room.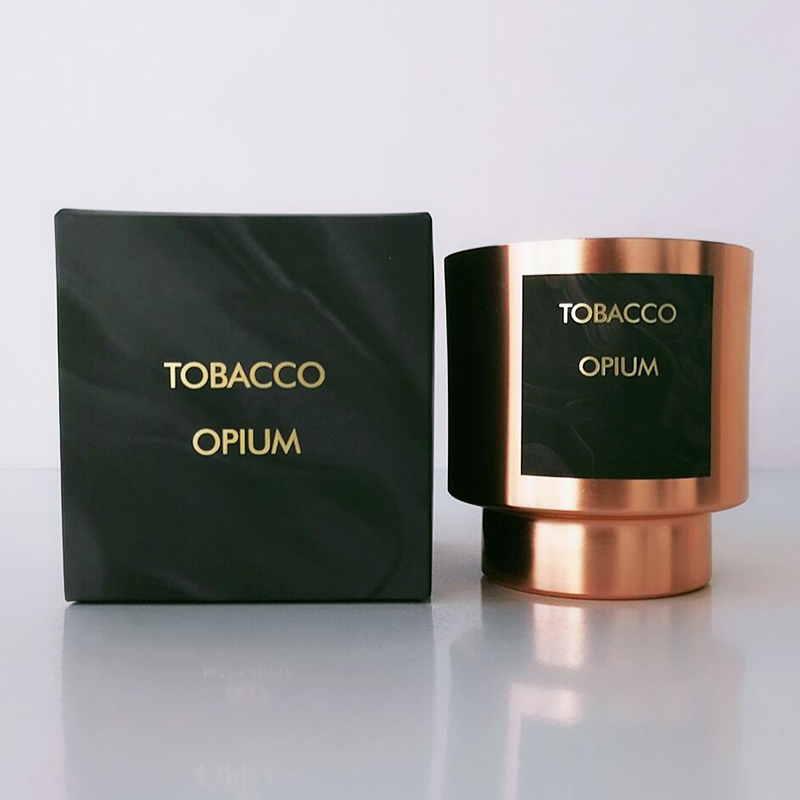 Exceptional Fragrances for European Homes
To cater to the discerning preferences of European customers, our luxury scented candles are infused with a wide array of captivating fragrances. These scents are inspired by the rich tapestry of European landscapes and culture. From the enchanting gardens of the French countryside to the aromatic vineyards of Italy, our candles transport you to the heart of Europe with every flicker of the flame.
CAN BE USED
PRICE TERM

FOB Qingdao

SAMPLE POLICY

1.Sample lead time: Usually within 3~7days

2.OEM ODM services

3.Free samples will be provided,sample fees are refundable upon order

SHIPPING

1.By air, sea or combined transportation

2.Express via FEDEX,TNT,UPS,DHL,EMS,HK Post(As your request)

3.Tracking Number will offer you immediately after delivery.

4.Shipping cost depends on the shipping method, product quantity, weight, carton size and your area.

DELIVERY TIME

Regular order:30-60day after sample approval.
Free Samples for an Immersive Experience
We believe in the power of experiencing luxury firsthand. To provide European customers with an immersive experience, we offer free samples of our private label luxury scented candles. This allows you to explore our range of fragrances, assess the quality, and make an informed decision that aligns perfectly with your home decor vision.
A Golden Touch to Home Decor
Our luxury scented candles are more than just an olfactory delight; they are a decorative masterpiece. The golden accents and sleek design of these candles make them ideal for enhancing the aesthetic appeal of your living space. They add an elegant and captivating touch to your home decor, making it a space that reflects your impeccable taste.
Conclusion
For European homeowners and interior enthusiasts, our private label luxury scented candles are the embodiment of golden elegance and sophistication. With captivating fragrances that evoke the essence of Europe, private labeling for personalization, and the opportunity to experience our products with free samples, we are your partner in elevating your home decor. Let the golden glow of our luxury candles adorn your living space, filling it with enchanting scents that resonate with the soul of Europe. Experience the allure of CAIFEDE, where luxury and home decor unite.
FAQ

1. What are these golden private label luxury scented candles, and why are they considered "luxury"?
These are high-quality scented candles with a luxurious touch, known for their exquisite fragrances and elegant design. They are considered "luxury" due to their aesthetic appeal and opulent appearance.
2. What types of fragrances are available for these candles, and do they cater to European preferences?
These candles offer a wide range of captivating fragrances inspired by European landscapes and culture. Scents are carefully crafted to resonate with European sensibilities.
3. How can I request free samples of these candles?
To request free samples, please contact our customer service team, and they will guide you through the process. Experiencing our candles firsthand allows you to assess their quality and fragrance.
4. How can I customize these candles with my own branding for my home decor business?
We offer private labeling options, enabling you to personalize these luxury candles with your brand logo, colors, and design, creating a unique product for your home decor business.
5. Can these candles be used for home decoration, and what makes them suitable for this purpose?
Absolutely, these candles are not only a source of delightful fragrance but also a decorative masterpiece. The golden accents and sleek design add an elegant and captivating touch to your home decor.
6. Are these candles eco-friendly and safe for home use?
These candles can be designed with safety and eco-friendliness in mind, using materials such as natural wicks and high-quality wax to ensure a clean and safe burn.
7. What is the minimum order quantity for private labeling, and are there discounts for bulk orders?
The minimum order quantity for private labeling may vary, and pricing discounts for bulk orders are available depending on the volume. Contact our sales team for specific information.
8. How do I place an order for these candles for my home decor business in Europe?
To inquire about or place an order, please reach out to our sales or customer service team, who will assist you with the order process and customization options.
9. Are these candles suitable for gift-giving or special occasions in a home decor context?
Absolutely, these candles make excellent gifts for special occasions or serve as elegant decorative pieces to enhance home decor for any event.
10. What is the burn time for these candles, and do they produce soot or wax channel?
These candles are designed for a slow, even burn and are crafted to minimize soot and wax channeling, offering a consistent and long-lasting fragrance experience.
These FAQs provide valuable information about your golden private label luxury scented candles with free samples and their suitability for home decor. If there are any specific inquiries or additional information needed, please feel free to reach out to our customer service team for assistance.
YOU MAY LIKE:

Candle manufacturer private label gray scented travel candle tin customized packaging and label
Own brand customized private label OEM ODM glass scented soy candle wholesaler with fresh leaf packaging
OEM ODM customized wholesale aromatherapy oil reed diffuser air freshener with luxury packaging
Free samples supple private label wholesale hurricane candle holders with different sizes for home deco
Wholesale Himalayan salt essential oil diffuser UK with customized own brand packaging

Various sizes and shapes ceramic fragrance candle oil burner wholesale