Are you an entrepreneur or business owner looking to offer a unique and personalized product that captures the essence of your brand? Look no further than CAIFEDE, a reputable China-based supplier specializing in crafting custom hand-poured scented soy wax candles. Elevate your brand identity by creating your own line of beautifully designed, aromatic candles that resonate with your target audience.
The Art of Hand-Poured Soy Wax Candles
Soy wax candles have gained popularity in recent years due to their natural composition and cleaner burn. CAIFEDE takes this concept a step further by offering hand-poured candles. Each candle is meticulously crafted by skilled artisans who pour the melted soy wax into containers with precision and care. This artisanal approach ensures a higher level of quality and attention to detail in each and every candle.
Personalization Beyond Fragrance
One of the standout features of CAIFEDE's services is the opportunity for complete personalization. While selecting from a wide range of delightful fragrances is a given, the customization options extend to the aesthetics of the candles as well. Collaborate with CAIFEDE's design team to create labels that encapsulate your brand's identity and vision. From minimalist elegance to vibrant creativity, the design possibilities are limited only by your imagination.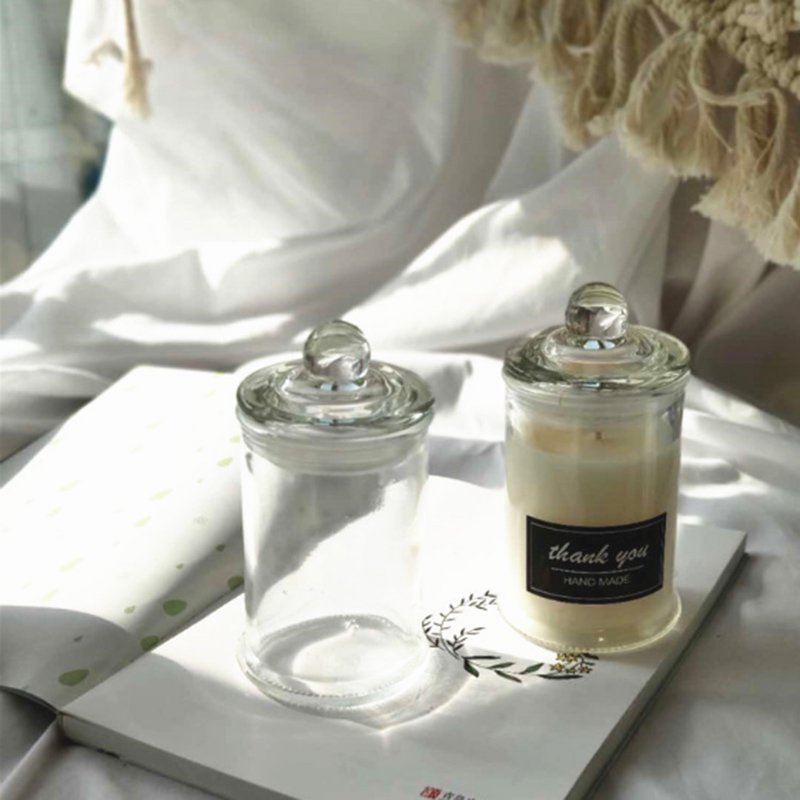 Based on clear glass container,it can be more attractive and more special with the help of professional and multiple techniques.You can choose the color spraying,any colors you like are almost available to personalize.Frosted treatment provides special soft feeling when touch,also the electroplating,will help to present a shining effect.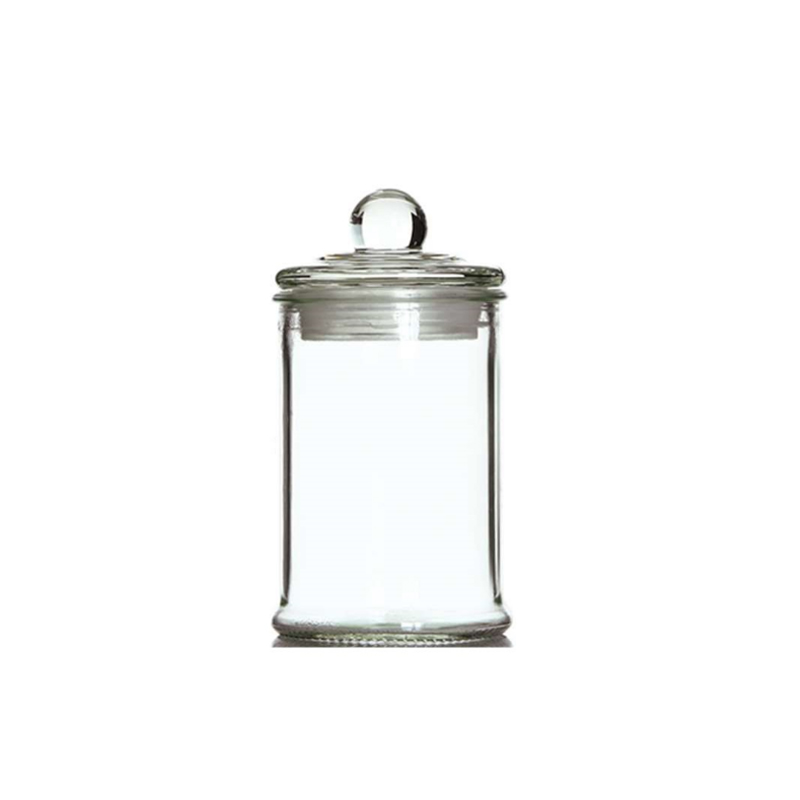 Different scents have will have different influence upon our moods.There is a wide range of scent collection in CAIFEDE.You can choose the popular woody scents like pine,musk,cedar,also floral scents will attract people too.In summer,fresh citrus scents,and sea salt in cold winter,fresh and special,can all be be chosen as you need.When you want to make some scent special for your brand,share us with your creative ideas,we'll try our best to work out the unique scents only for your brand.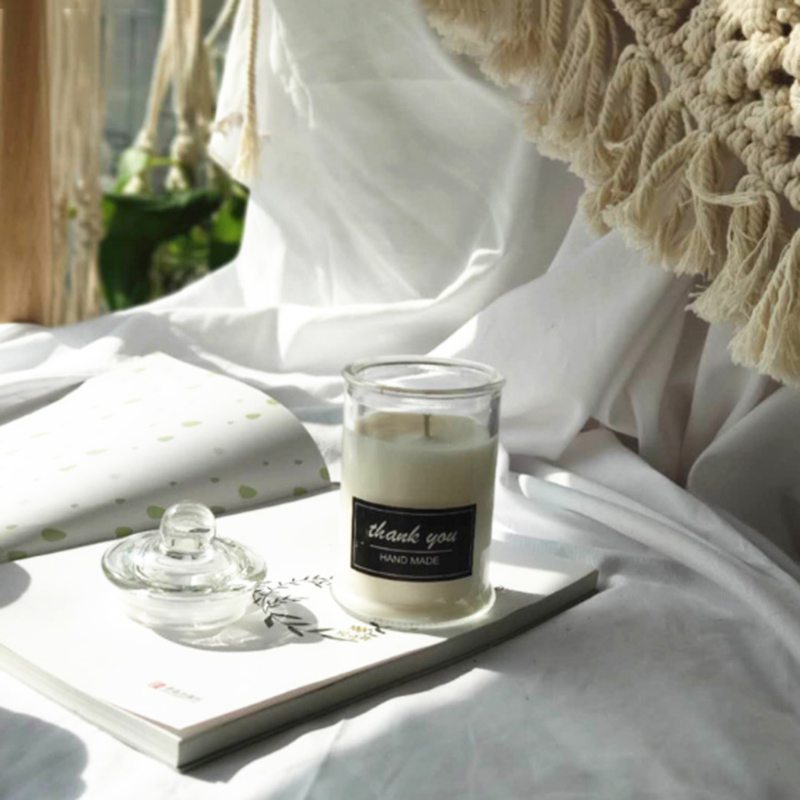 Customization is one of our main service,your logo designs can be well presented as needed.No matter on candle container,private label sticker and also the multiple packaging ways,all can be chosen.There are many different packaging ways for selections,you can choose the most widely used cardboard box,also the luxury packaging box,PET box,and cloth bag.Our design team will help with the design if needed.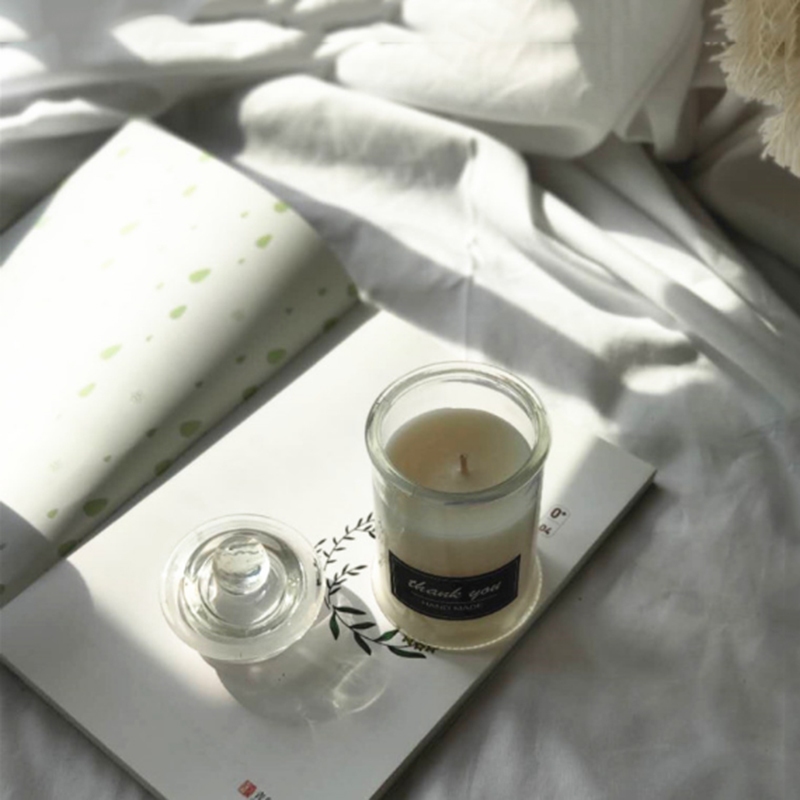 FACTORY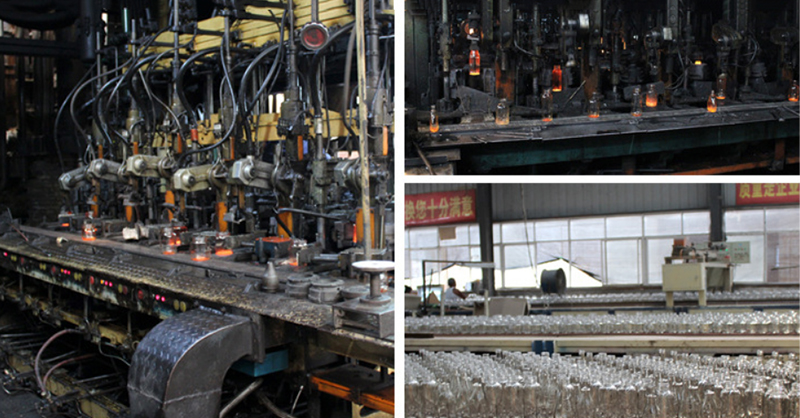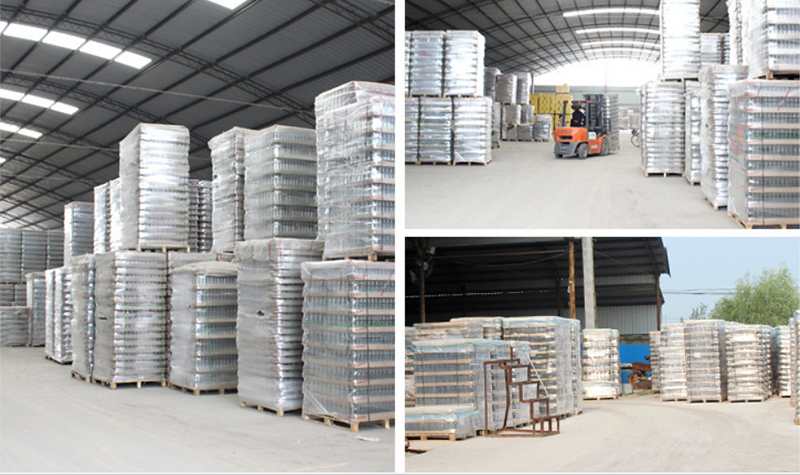 CANDLE FACTORY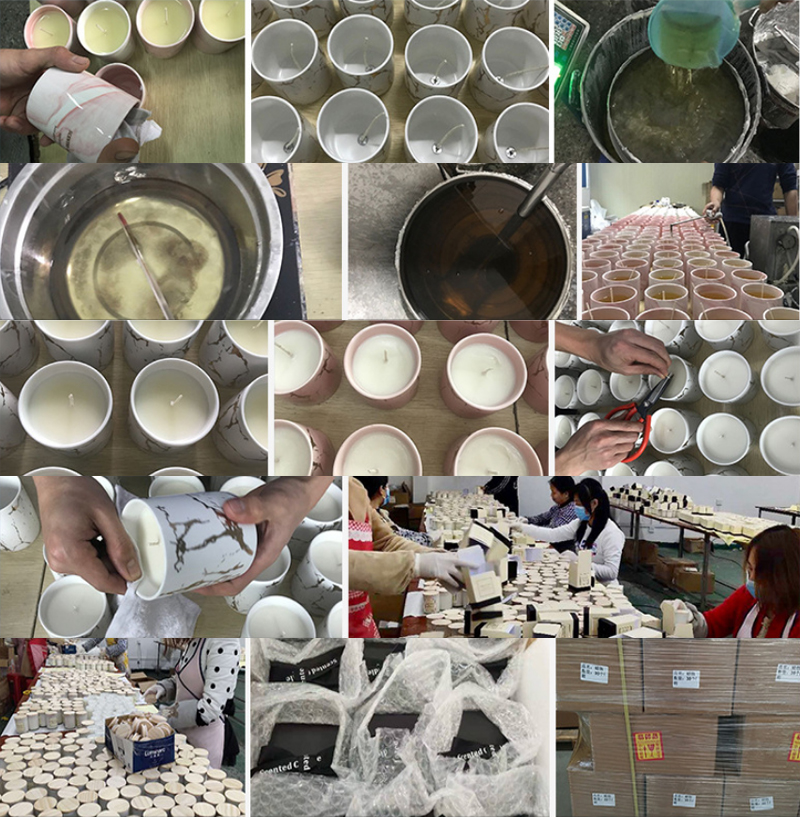 Navigating the Ordering Process
Placing an order with CAIFEDE is a seamless process that begins with reaching out to their dedicated team. Discuss your requirements, preferred fragrances, and branding expectations. CAIFEDE will guide you through the selection of fragrances, ensuring that the scents align with your brand's personality. They offer a variety of packaging options, allowing you to present your candles in a way that resonates with your target audience.
Safety and Sustainability
CAIFEDE places a strong emphasis on safety and sustainability. Their candles are crafted using natural soy wax, which is not only biodegradable but also burns cleanly, releasing fewer toxins into the air. When using CAIFEDE's candles, you can be confident that you're offering a product that aligns with environmentally conscious practices.
Promotional and Retail Possibilities
The versatility of custom hand-poured scented soy wax candles from CAIFEDE knows no bounds. Use them as promotional items to enhance your brand presence at events and trade shows. Alternatively, explore the potential for retail success by offering your candles to consumers who value artisanal craftsmanship and high-quality fragrances.
In conclusion, CAIFEDE presents a golden opportunity for businesses to create their own brand of hand-poured scented soy wax candles. With a commitment to quality, personalization, and sustainability, CAIFEDE is poised to help you craft a product that not only delights the senses but also resonates with your brand's essence.
For more information and to embark on your candle customization journey, visit CAIFEDE's official website and get in touch with our experienced team.
FAQ
FAQ
Q: What is CAIFEDE?
A: CAIFEDE is a company based in China that specializes in producing and supplying custom hand-poured scented candles made from natural soy wax. They offer the option for businesses to create their own brand of candles with custom fragrances and designs.
Q: What are hand-poured scented soy wax candles?
A: Hand-poured scented soy wax candles are candles that are made by pouring melted soy wax into containers and adding custom fragrances before the wax solidifies. They are often preferred for their clean and even burn, as well as the ability to incorporate various scents.
Q: Can I create my own brand of candles with CAIFEDE?
A: Yes, CAIFEDE offers the option for businesses to create their own brand of candles. You can work with them to design custom labels, choose fragrances, and create a unique product that aligns with your brand's identity.
Q: Are the candles made from natural soy wax?
A: Yes, CAIFEDE specializes in producing candles made from natural soy wax. Soy wax is derived from soybean oil and is considered a more eco-friendly and renewable option compared to traditional paraffin wax.
Q: How do I choose custom fragrances for my candles?
A: CAIFEDE likely provides a range of fragrance options from which you can choose. You can select scents that match your brand's theme or your target audience's preferences. They might also offer assistance in creating unique fragrance blends.
Q: Can I use these custom candles as promotional or retail items?
A: Yes, many businesses use custom candles as both promotional items and retail products. They can be given away as gifts, sold in stores, or used for branding purposes at events.
Q: Are there packaging options for the custom candles?
A: CAIFEDE offers packaging options for the custom candles, allowing you to further customize the presentation of your products. This can include labels, boxes, and other packaging materials.
Q: How do I place an order with CAIFEDE for custom candles?
A: To place an order, you can contact us directly here. We will guide you through the process, including selecting fragrances, designing labels, and finalizing the order details.
Q: Are CAIFEDE's products safe to use?
A: CAIFEDE's candles are likely designed to be safe for use when following standard candle safety practices. Always ensure that candles are placed on heat-resistant surfaces, away from flammable materials, and not left unattended while burning.
YOU MAY LIKE:
Hot selling US rechargeable portable waterless aroma diffuser
Ultrasonic aromatherapy essential oil diffuser UK with own brand name customized packaging
Wholesale Himalayan salt lamp diffuser manufacturers Canada for home decor
Customized white private label luxury scented candle manufacturer wholesale
Luxury 400g Christmas scented pillar candle UK with private label
Luxury private label soy wax scented candles with customized own brand name packaging
China candle wholesaler personal label hot sale glass scented candle with metal lid
Iceland private label essential oil room reed diffuser oil air freshener
Room freshener supplier wholesale aromatherapy oil reed diffuser with own brand name customized packaging