Luxury scented pillar candle with strawberry shape and scent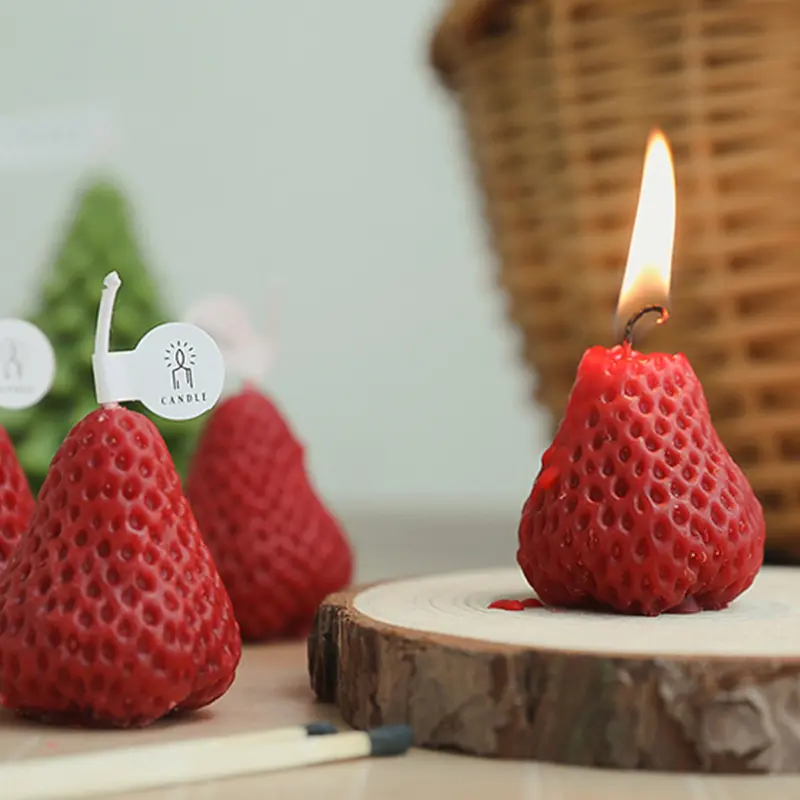 What kind of package and fragrance we can offer?
Package contents: there are 2 packs of red strawberry candles in the package, and each pack has 4 pieces, 8 pieces overall; You can also choose to keep one pack and share the other with your friends or family members

Pleasant scents: these strawberry shaped scented candles are designed into 2 kinds of fragrances, freesia and wild bluebell, fragrant and pleasant, which can make your room full of nice smell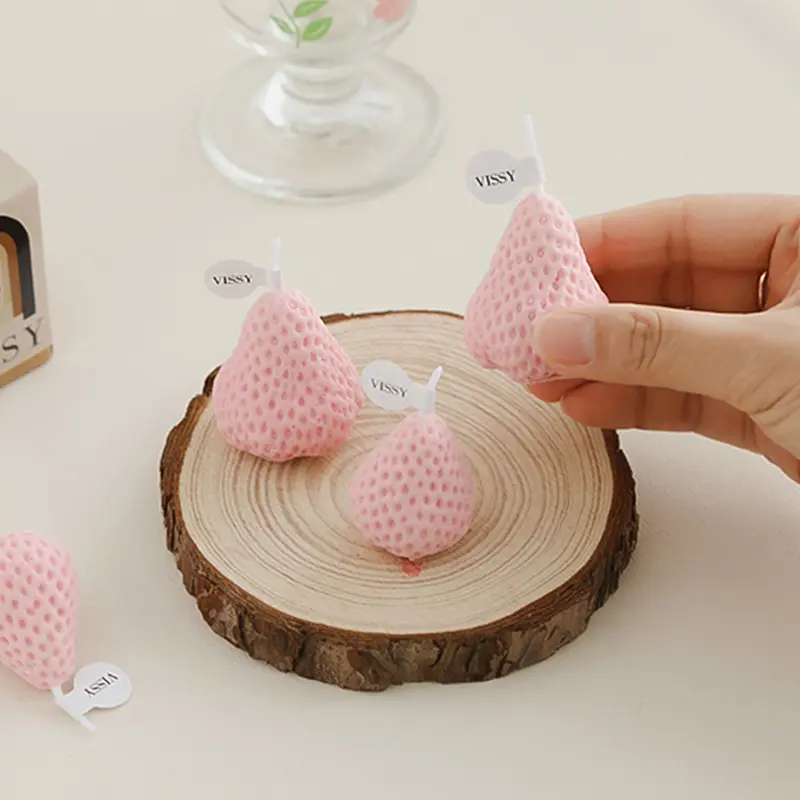 Cute shape and design will cause interestingness when you use it
Chic design: the mini soy wax candle is designed into strawberry shape, lively and lovely, beautiful and elegant; It measures about 1.2 x 1.6 inches, as big as a real strawberry, cute and appealing.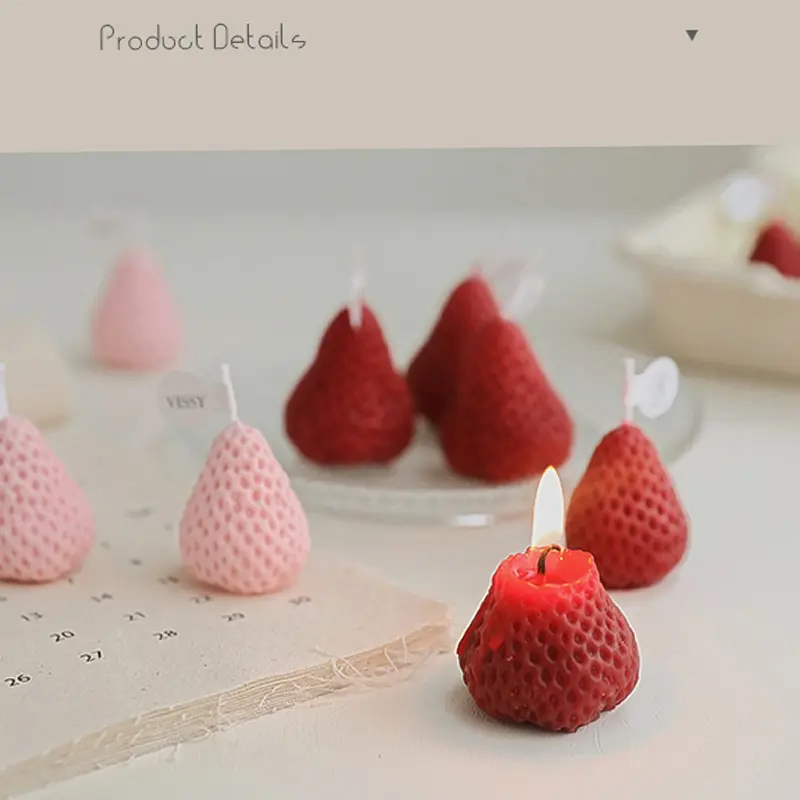 This mini scented candle can be used as a room decoration craft
Wide applications: the small scented candle can be applied to your bedroom, study, bathroom and more; Before you go to bed, you can light one, and thus you can go to sleep with fragrance; Besides, you can regard them as decorations, making your home look more delicate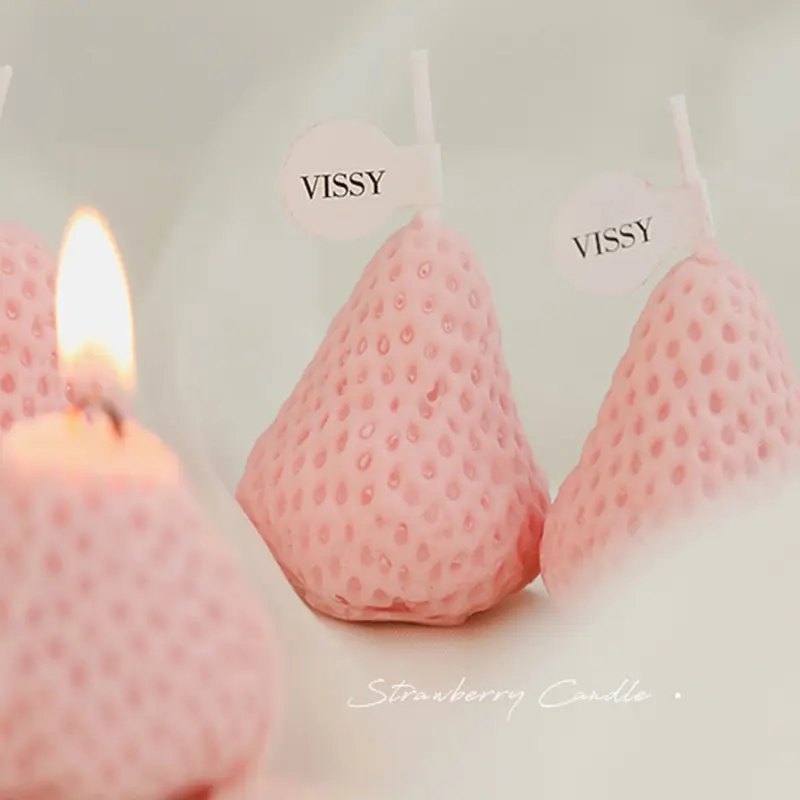 Unique scent and good performance take you enjoy a beautiful life
Good performance: the wax decorative candle is made of paraffin wax and soy wax, and you can use it safely; It can last around an hour, sincere and sweet for you.

Unique scent: usually it with strawberry scent, besides, we support customize other fragrance based on your needs. Sweet aroma will lead you in a beautiful dream.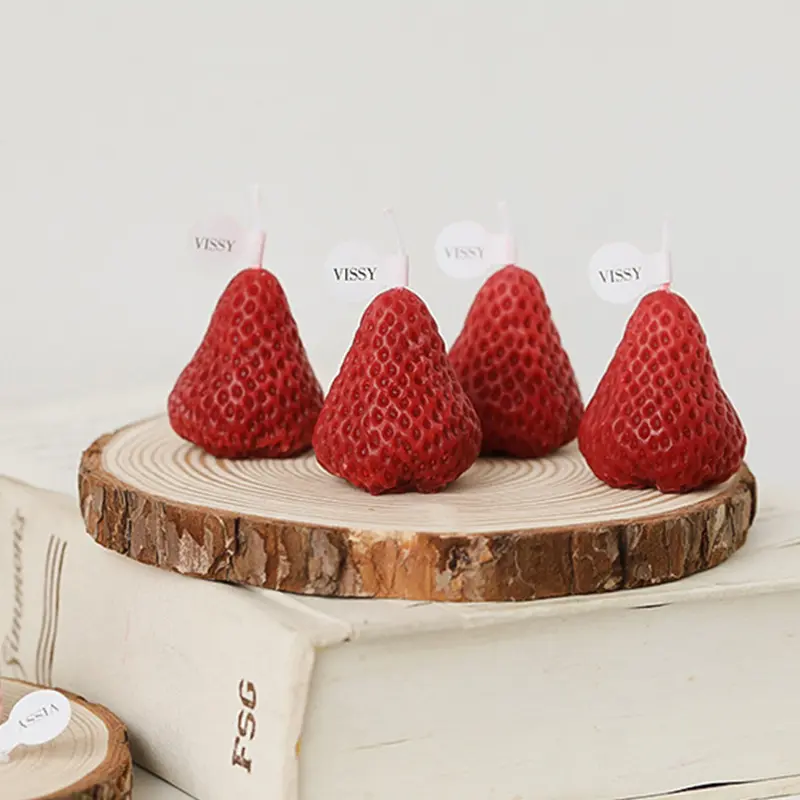 How long it will take for the delivery.

Generally speaking, if you don't need customization, our products will be packaged and shipped within a week. If you need to customize, it usually takes 30-35 days overall. The order of our mold and flavor will take nearly two weeks. Since this product is all handmade, one mold can produce about 20-25 products per day.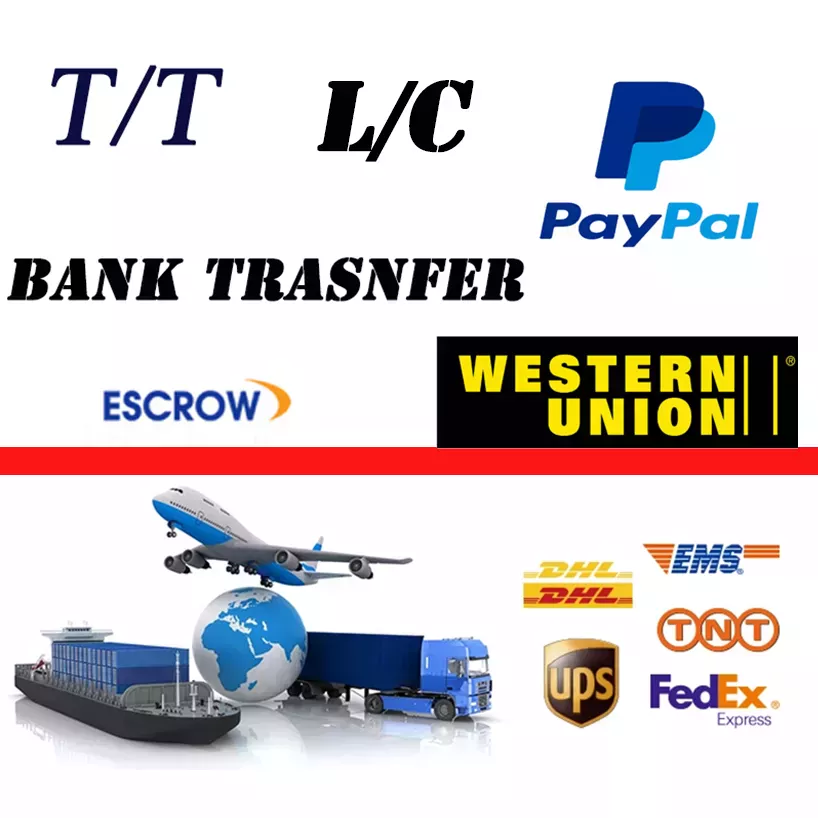 CAIFEDE FACTORY
YOU MAY LIKE:
High quality private label scented wax candles England China supplier air freshener
Free samples provided private label wholesale aromatherapy room reed diffuser in luxury box for home fragrance
Wholesale candle company golden scented travel candle tin with personalized design and label
Customized wholesale fragrance ceramic candle oil burner with wax melt or candle
Popular custom aroma scented hanging paper cards car air freshener
150g Private label scented essential oil candles stress relief wholesale UK
Hot sale custom private label scented candles suppliers Australia wholesale
Own brand customized scented wax glass jar candle Chinese candle supplier
Own brand custom Dublin glass aromatherapy essential oil reed diffuser with private label
Private label aroma reed oil diffuser home perfume UK own brand custom
Hot sale 50ml customize aroma room reed diffuser oil China supplier