In today's society that focuses on comfortable life, a pleasant environment is crucial to people's health and happiness. Therefore, we are proud to introduce our innovative product - Wholesale Portable Solid Gel Deodorant African Fragrance Products. Not only does this product improve air quality, it also gives you an extraordinary fragrance experience.
Features
Excellent deodorizing effect
Our solid gel deodorizing products use the most advanced technology to effectively neutralize and remove odors in the air, leaving you with a fresh and pleasant space.
Natural african fragrances
Our proud collection of African fragrances incorporates the best of nature to give you a choice of intoxicating fragrances from across the continent. Each product exudes a unique fragrance, from the freshness of a forest morning to the fragrance of a tropical garden.
Portable Design
These solid gel deodorant products are small, lightweight and easy to carry, suitable for various occasions such as home, office, vehicle and travel. Not only are they beautiful, they blend easily into any decor style.
Long-lasting results
One solid gel continues to deliver fragrance and deodorize without having to be replaced frequently. This allows you to enjoy fresh air and pleasant fragrance for a long time.
※FOUR KINDS OF SCENTS AND DESIGN LOOK※
Four scents are:Sea,Jasmine,Lavender,Vanilla.For these stocks,you can pick any scents from this collection.As they are stocks,currently we have regular design and packaging.If needed,out design and packaging can be customized upon needs.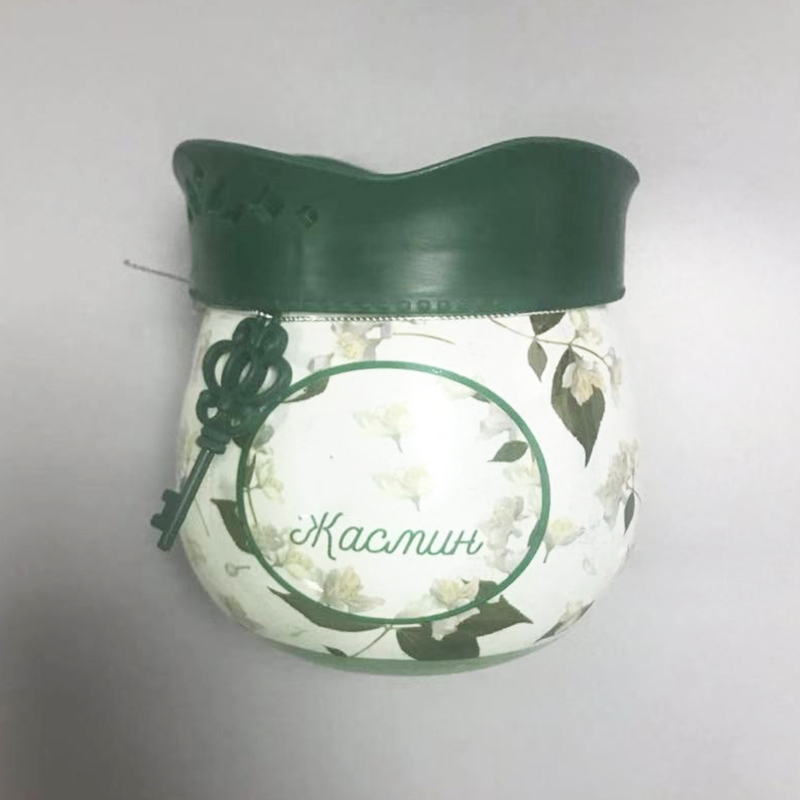 ※LARGE 250G VOULME IN GREAT SCENT※
For regular solid gel deodorant,usually with small volume,such as 70g,100g,can only last for a short time.This solid gel deodorant is with a large volume 250g,which can be used for a long time,and the scent is also great.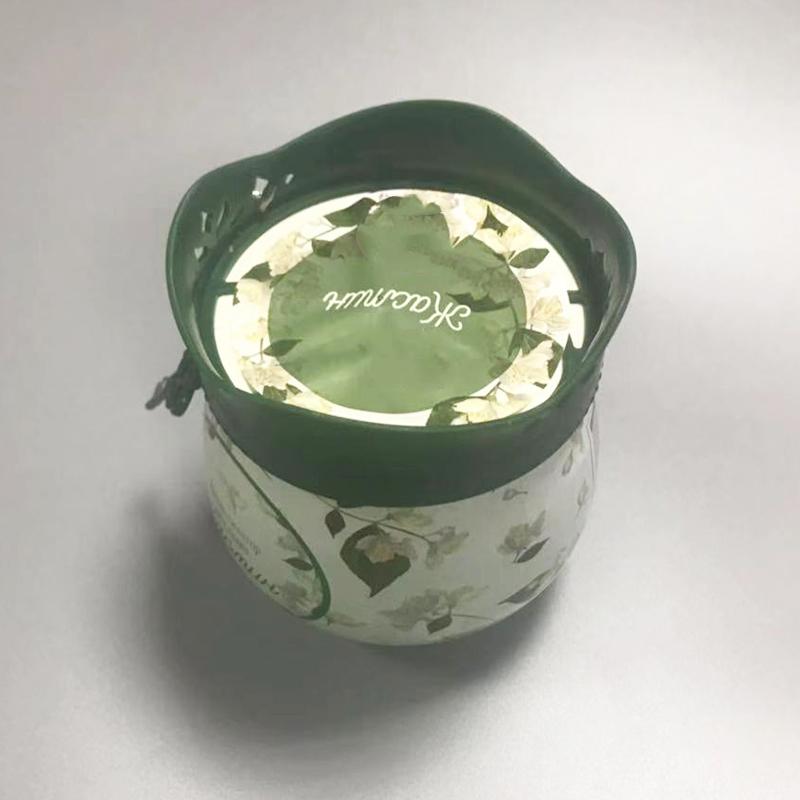 ※OUTER DESIGNS CAN BE CUSTOMIZED WITH YOUR BRAND LOGO OR DESIGN※
For the available stock products, there are regular designs and packaging options. However, customization is also possible to meet specific needs.
The regular design is versatile and appealing, suitable for a wide range of settings. It features a clean and timeless look that complements different decor styles.
If you have specific design or branding requirements, the design and packaging can be customized to align with your preferences and branding guidelines. This allows you to create a unique and personalized product that represents your brand or vision.
The option to customize the outer designs of the solid gel deodorant air fresheners with our own brand logo or design is a fantastic opportunity for branding and personalization.
Customizing the outer packaging with your unique brand identity allows for:
Branding Consistency: It ensures that your products align with your brand's overall look and feel, promoting consistency across your product line.
Increased Brand Visibility: Your brand logo and design on the packaging make your products easily recognizable to customers, both existing and potential.
Brand Storytelling: Customization offers a platform to tell your brand's story, values, and mission through visual elements and messaging.
Marketing and Promotion: It serves as a marketing tool, allowing you to convey important information, promotions, or messages to your target audience.
Differentiation: Custom designs can set your products apart from competitors, making them more appealing to customers.
Personalization: You can tailor the design to specific product lines, events, or customer segments, adding a personal touch to your offerings.
When considering customization, it's essential to work closely with a graphic designer or design team to create packaging that reflects your brand's identity and resonates with your audience. This personalized approach can enhance the overall customer experience and contribute to the success of your product in the market.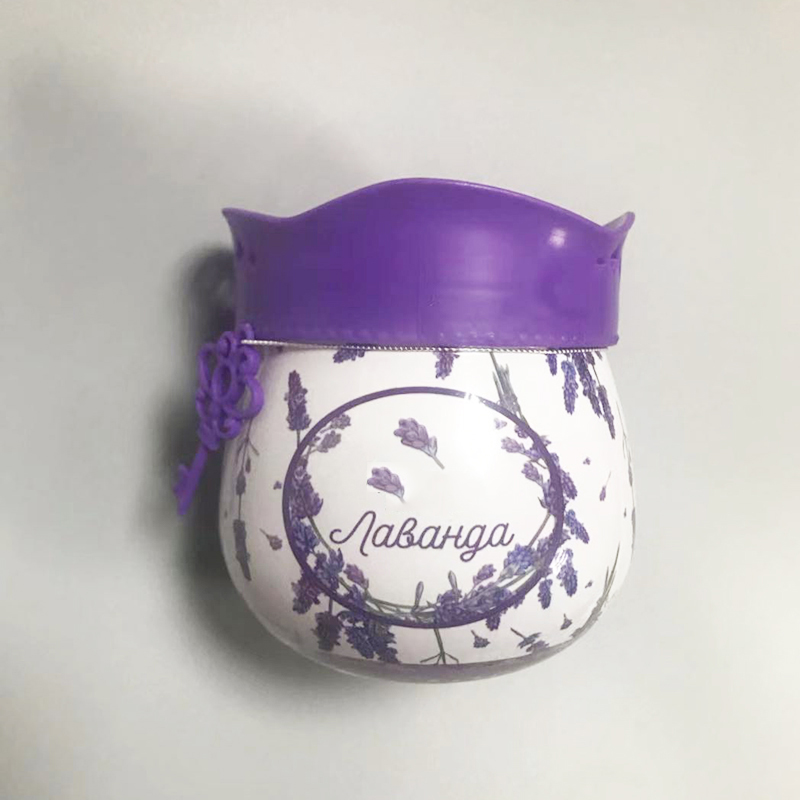 Place of use
For these good solid gel deodorant,they are widely used in our daily life.You can put them in bathroom,storage,car,basement rooms,or any places you want to keep with aroma scents.They are portable to bring and use and they will have a long time using.
Bathroom: Place these deodorant air fresheners in your bathroom to eliminate unpleasant odors and maintain a fresh and inviting atmosphere. They are especially useful for keeping the bathroom smelling clean and pleasant.
Storage Areas: Use them in storage areas such as closets, pantries, and wardrobes to prevent musty odors and to keep your stored items smelling fresh. This is particularly helpful for preserving the scent of clothing and linens.
Car: Keep your car smelling pleasant by placing these portable air fresheners in the vehicle. They can help neutralize odors from food, pets, or other sources, creating a more enjoyable driving experience.
Basement Rooms: Basements can sometimes have a damp or musty odor. These deodorant air fresheners are ideal for basement rooms, helping to eliminate odors and make the space more inviting.
Travel: Their portable nature makes them perfect for travel. You can easily bring them along on trips to use in hotel rooms, vacation rentals, or even in your luggage to keep your belongings smelling fresh.
Office: Enhance the ambiance of your workspace by placing these air fresheners in your office. They can create a more pleasant and productive work environment.
Bedroom: Enjoy a peaceful and aromatic atmosphere in your bedroom by placing these air fresheners on a bedside table or in your wardrobe. They can contribute to a restful night's sleep.
Gym Bag: Keep your gym bag smelling fresh by placing one of these air fresheners inside. They can help combat post-workout odors and maintain a clean scent in your bag.
Pet Areas: If you have pets, you can place these deodorant air fresheners near their living areas to help manage pet odors effectively.
Holiday Decorations: Incorporate these air fresheners into your holiday decorations. They can add a festive scent to your Christmas tree, wreaths, or other holiday displays.
Anywhere You Desire: Ultimately, you can use these versatile air fresheners anywhere you want to enjoy a delightful fragrance. Their portable and long-lasting design makes them suitable for almost any space.
These solid gel deodorant air fresheners are designed to provide long-lasting freshness and effectively neutralize odors in various settings, making them a valuable addition to your daily life and surroundings.
Instructions
Using our solid gel deodorizing African fragrance products is easy. Simply open the package, place the product wherever you wish to improve air quality, and sit back and enjoy the freshly scented environment. No batteries or power supply required, this product is very energy efficient and environmentally friendly.
PRICE TERM

FOB Qingdao

SAMPLE POLICY

1.Sample lead time: Usually within 3~7days

2.OEM ODM services

3.Free samples will be provided,sample fees are refundable upon order

SHIPPING

1.By air, sea or combined transportation

2.Express via FEDEX,TNT,UPS,DHL,EMS,HK Post(As your request)

3.Tracking Number will offer you immediately after delivery.

4.Shipping cost depends on the shipping method, product quantity, weight, carton size and your area.

DELIVERY TIME

Regular order:30-60day after sample approval.



FAQ
What is a solid gel deodorant African air freshener?
A solid gel deodorant African air freshener is a product designed to eliminate odors and improve air quality. It comes in a solid gel form infused with natural African-inspired fragrances.
How does the solid gel deodorant air freshener work?
The solid gel deodorant works by absorbing and neutralizing unpleasant odors in the surrounding environment while releasing a pleasant and long-lasting African-inspired fragrance.
What are the key features of this product?
The key features include effective odor elimination, natural African fragrances, portability, and a long-lasting scent. It is designed to be easy to use and suitable for various settings.
What are the available African-inspired fragrances?
The product offers a range of African-inspired fragrances, including options like lemongrass, floral scents, and woody notes. Customers can choose the fragrance that best suits their preferences.
Where can I use these solid gel deodorant air fresheners?
These air fresheners are versatile and can be used in various settings such as homes, offices, cars, and during travel. They are effective at improving air quality wherever odors need to be eliminated.
How long does the fragrance last?
The fragrance of the solid gel deodorant air freshener typically lasts for an extended period, providing a long-lasting freshness. The exact duration may vary based on environmental conditions and usage.
Are these air fresheners eco-friendly?
Many solid gel deodorant air fresheners are designed to be eco-friendly and do not contain harmful chemicals. It's advisable to check the product details for specific eco-friendly features.
Do these air fresheners require electricity or batteries?
No, these air fresheners do not require electricity or batteries. They are a low-maintenance and energy-efficient way to improve air quality.
Can I purchase these air fresheners in bulk for resale?
Yes, these air fresheners are available for wholesale purchase, making them suitable for retailers, distributors, and businesses looking to offer high-quality air freshener products to their customers.
Do you offer customization options for these air fresheners?
We offer customization options, such as branding and labeling, for wholesale orders. You can inquire about customization details when placing your order.
Are there any safety precautions to consider when using these air fresheners?
While these air fresheners are generally safe to use, it's essential to follow the manufacturer's instructions and place them out of reach of children and pets. Avoid direct contact with eyes or ingestion.
YOU MAY LIKE:

Private label own brand packaging customized wholesale luxury soy wax candles gift set for home decor and fragrance
Private label own brand customized wholesale aroma room freshener spray for air freshening with different volumes
Free samples supply wholesale luxury pillar candle holders with different sizes for home decor
Candle Vendor Personalized large scented travel candle tin wholesale candle in tins
Customized hot selling fragrance ceramic oil burner with wax melt or candle
Wholesale Himalayan salt lamp diffuser manufacturers Canada for home decor