In the world of home fragrance, the custom reed diffuser with glass Jar stands out as a symbol of sophistication and personalized luxury. Crafted to not only infuse your surroundings with delightful scents but also to seamlessly integrate into your décor, these diffusers offer a unique and refined sensory experience. As manufacturers dedicated to excellence, we present the perfect fusion of aesthetics and aroma that transforms any space into an oasis of tranquility.

Great appearance for a custom reed diffuser can make a great first impression
An enchanting appearance for a custom reed diffuser will catch one's eyes the first time.So you need a professional designer to design the packaging of reed diffuser. Of course, we also have design team that has several years' experience. If you needed, pls tell us the element you wanted and our design team will send you designing layout.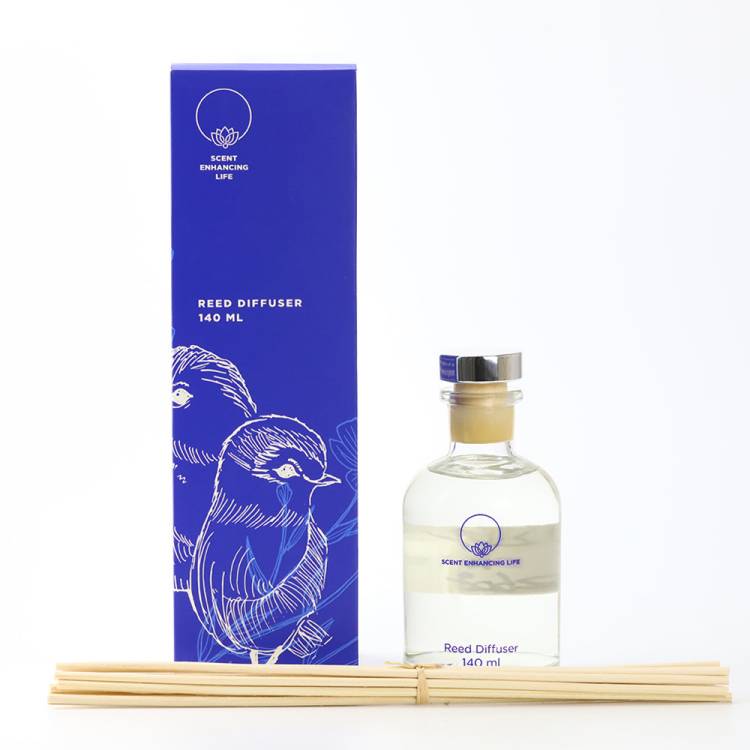 Pretty scent of a custom reed diffuser is the most important part
A pretty scent for a custom reed diffuser will make customer be longing to bring it home.Most of our customer like to choose some big-name hot scent. For example,wild bluebell scent is a classical scent for Cologne. Our customer will custom their own reed diffuser with wild bluebell scent.Of course, if you want to have your unique scent for your reed diffuser, you can share us your scent sample and we will be very happy to develop this scent for you.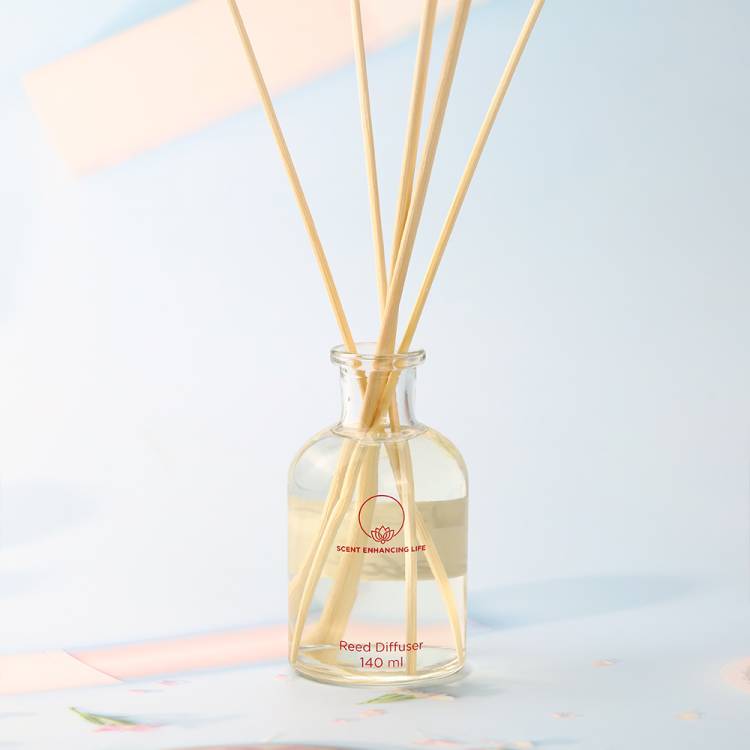 Stick is also a major part for a good custom reed diffuser
Stick can affect the effect of aroma distribution so it plays a crucial part in custom reed diffuser. Usuall there are natural rattan sticks or fiber sticks. And more customer like fiber sticks due to its stabilized diffusion and colorful appearance. But natural rattan has more shapes, such as handmade rattan balls, flowers and so on. Customer can custom the sticks according to their needs.
Container material of reed diffuser oil is custom for reed diffuser
Clear glass jar is easy to do surface treatment such as color spray,frosted,color electroplating,foil silver/golden decal etc.But if you want ceramic or other material for the reed diffuser oil's container, it is can be custom,too.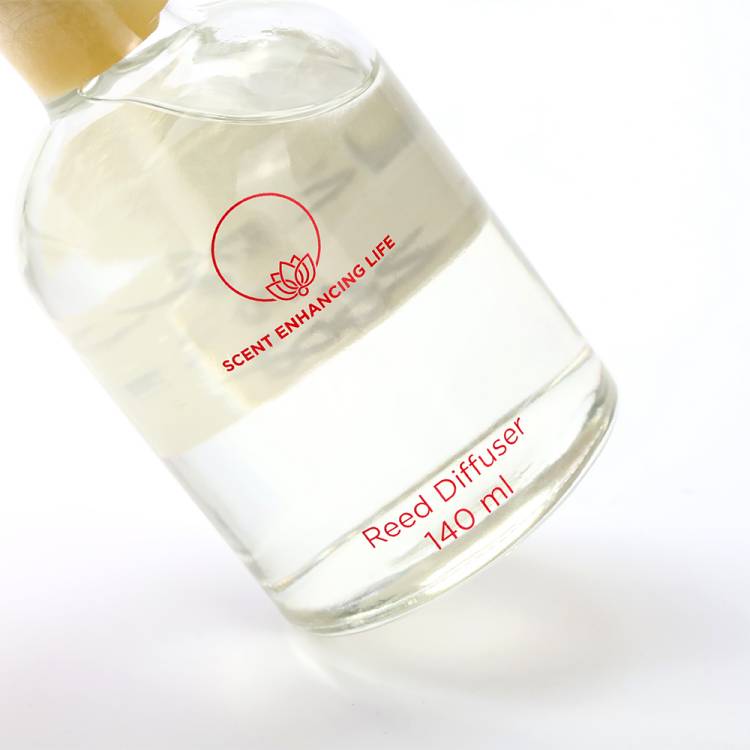 ***Jenna Ward*** This looks so cute and smells sooo good! I smell it as soon as I walk into my bathroom.
***Grace L***This is a pretty modern diffuser; good for my home decor. I am going to re-purchase it for every room in my house and gift for my friends.
OCCASIONS
The presence of a custom reed diffuser can transform any environment into a haven of relaxation and beauty. Whether it graces the living room, bedroom, office, or spa, its carefully curated scent lingers in the air, creating a tranquil and inviting atmosphere that captivates everyone who enters.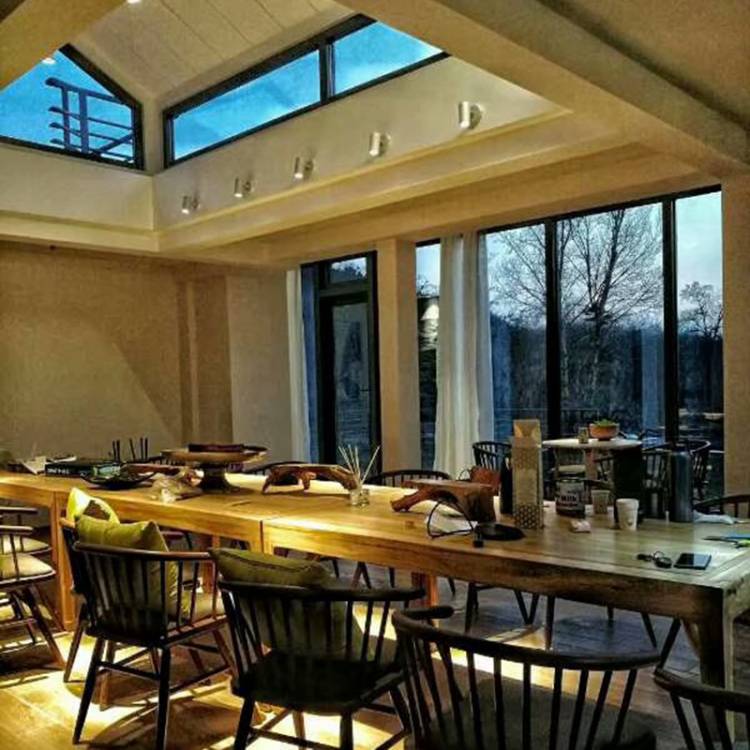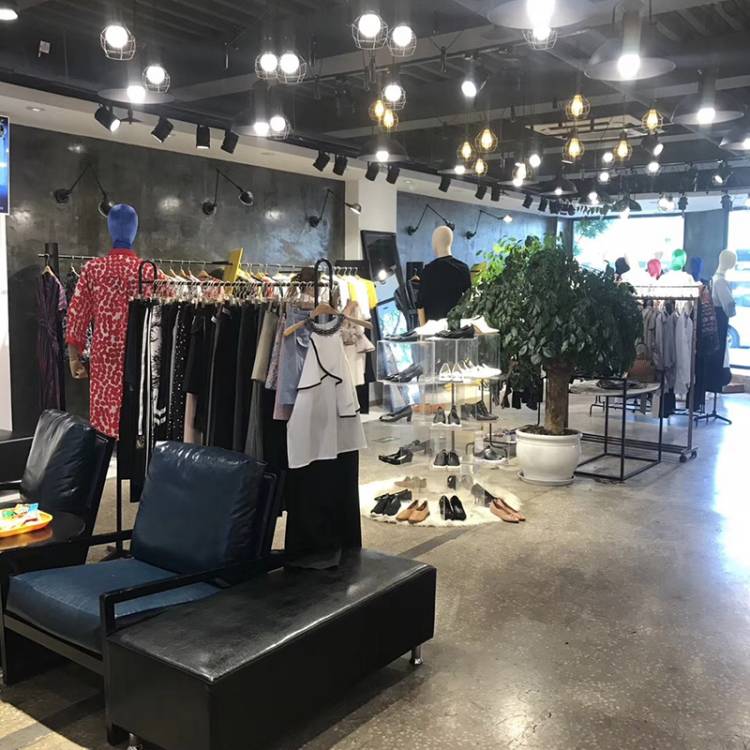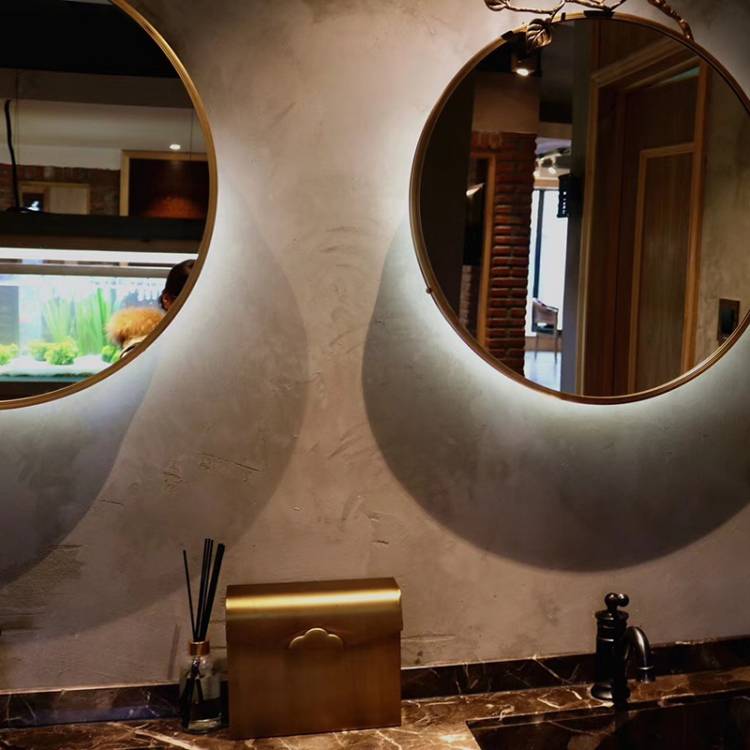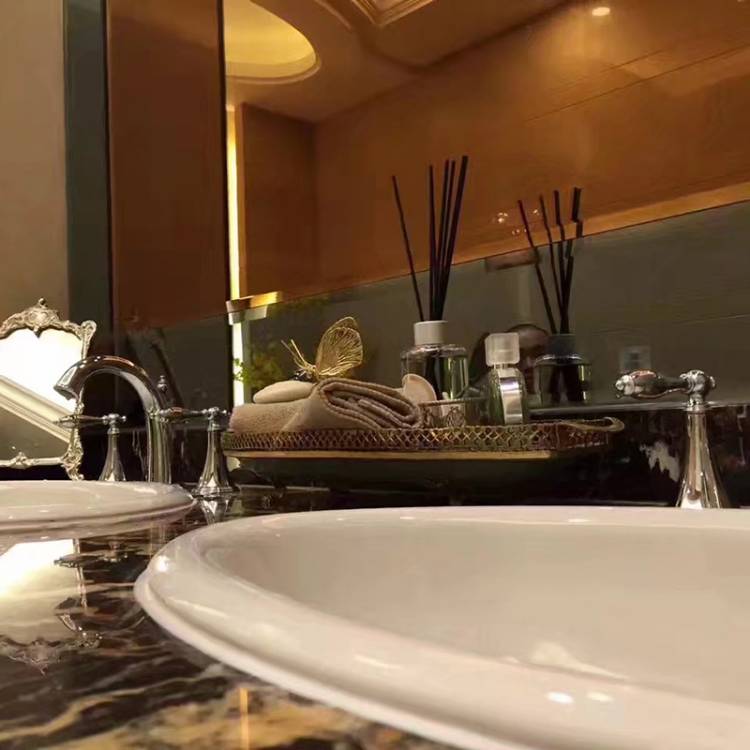 As a Gift
The custom reed diffuser with glass jar isn't just a product; it's a gesture of thoughtfulness. As a gift, it speaks volumes about your attention to detail and your desire to provide a unique sensory experience. It's a token that resonates with personal connections, making it a perfect choice for special occasions, corporate gifting, and every moment that deserves a touch of elegance.
In conclusion, our Custom Reed Diffusers in Glass Jars embody the fusion of elegance and personalization. As manufacturers committed to quality and craftsmanship, we invite you to embark on a sensory journey that encapsulates your vision, style, and essence. Elevate your space with our custom reed diffusers – where fragrance meets artistry, and ambiance is curated to perfection.
FAQ
Q: What is a custom reed diffuser with a glass jar?
A: A custom reed diffuser with a glass jar is a home fragrance product that combines a specially curated fragrance with a glass container. The fragrance is absorbed by reeds that extend into the jar, releasing a pleasant aroma into the air.
Q: Can I choose the fragrance for my custom reed diffuser?
A: Yes, our customization options allow you to select the fragrance that best suits your preferences. Whether you prefer floral, woody, citrus, or unique blends, we have a range of fragrances to choose from.
Q: How do I personalize the glass jar?
A: You can personalize the glass jar with your brand's logo, label, and design elements. Our customization process ensures that the glass jar reflects your brand's identity and aesthetics.
Q: What are the benefits of using a glass jar for the diffuser?
A: Glass jars offer elegance and transparency, allowing you to see the fragrance liquid and reeds. The sleek design of the glass jar enhances the overall aesthetics of the diffuser and seamlessly integrates with various interior styles.
Q: Can I use the custom reed diffuser in different spaces?
A: Absolutely. Our custom reed diffusers are versatile and can be used in a variety of spaces, including homes, offices, boutiques, spas, and more. Their customizable nature ensures they blend effortlessly with any décor.
Q: Is the fragrance in the diffuser long-lasting?
A: Yes, our reed diffusers are designed to provide a continuous and lasting fragrance. The reeds gradually absorb the fragrance oil, ensuring a consistent and pleasant aroma in your space.
Q: How do I set up the custom reed diffuser?
A: Setting up the diffuser is easy. Simply insert the reeds into the fragrance oil in the glass jar. Over time, the reeds will absorb the fragrance and disperse it into the air. You can adjust the intensity by adding or removing reeds.
Q: Can I use the custom reed diffuser as a promotional or gifting item?
A: Absolutely. Our custom reed diffusers make excellent promotional items or gifts. By personalizing the glass jar and fragrance, you can create a unique and thoughtful gift that resonates with recipients.
Q: Are the fragrances used in the diffusers safe?
A: Yes, we prioritize safety in our products. The fragrances used are carefully selected and comply with industry standards for safety and quality.
Q: How do I place an order for custom reed diffusers with glass jars?
A: To place an order or inquire about customization options, pricing, and minimum order quantities, please contact our sales team. We're here to assist you in creating the perfect personalized reed diffusers for your needs.
Please note that specific customization details, pricing, and availability may vary. Reach out to our sales team for accurate and up-to-date information.
YOU MAY LIKE:
Wholesale reed diffuser oil air freshener
140ML Customized Reed diffuser set
Wholesale 100ml Custom Private label white glass bottle aroma reed oil diffuser
Popular 150ml Aroma oil reed diffuser gift set manufacturer brand custom private label for home fragrance
Wholesale 120ml aroma reed diffuser oil China manufacturer with own brand custom private label