This elegant reed diffuser takes the flower to us,likes bring with a tiny vibrant spring or flourishing summer.At the same time,natural aroma will fill all our rooms.
Multiple flowers can be added into the essential oil,rose,jasmine,lavender,ect.Will be matched to its special fragrance oil.All based on your demands.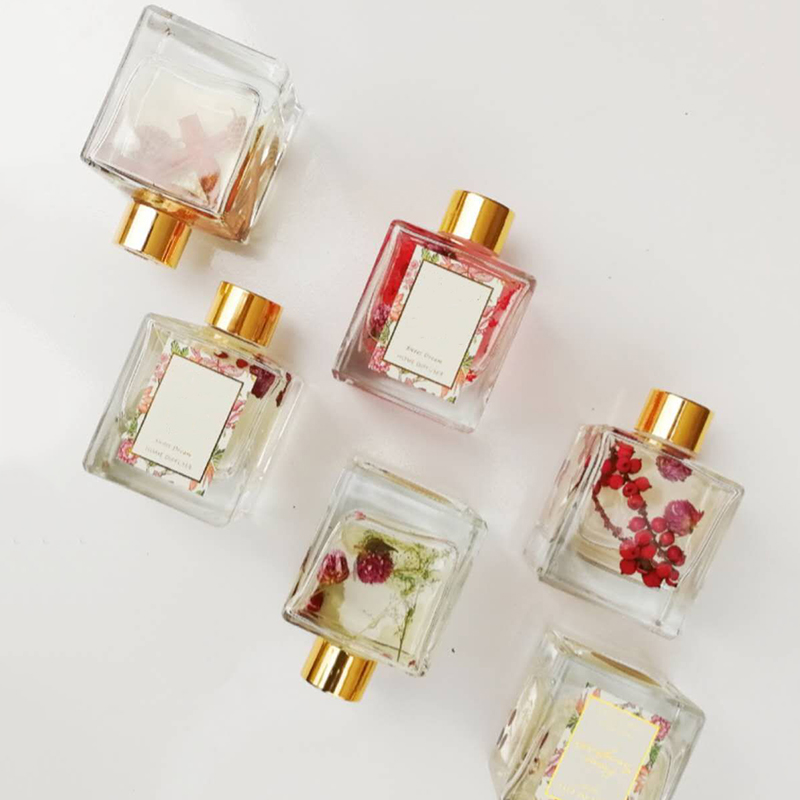 Floral fragrance collections are many and varied.There are gift set with combination of candles and reed diffuser,also have their own packaging box.Or single items needed,separate packaging boxes are available.Choose your favorite ones!