This diffuser features with a super good fresh looking,printed with vibrant leaves,which can easily bring us the cool summer breeze.It is also the perfect accompaniment to a tropical or woodlands themed event.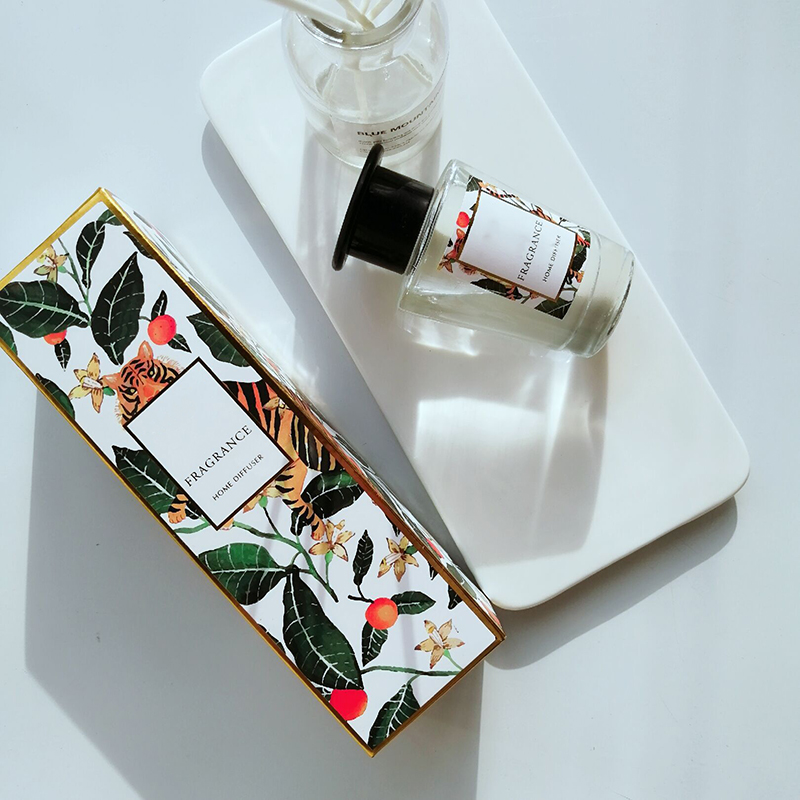 There is no doubt that if you place one of this diffuser in your any where of your rooms,it can not only spread continuously aroma,but also has a strong decorative function.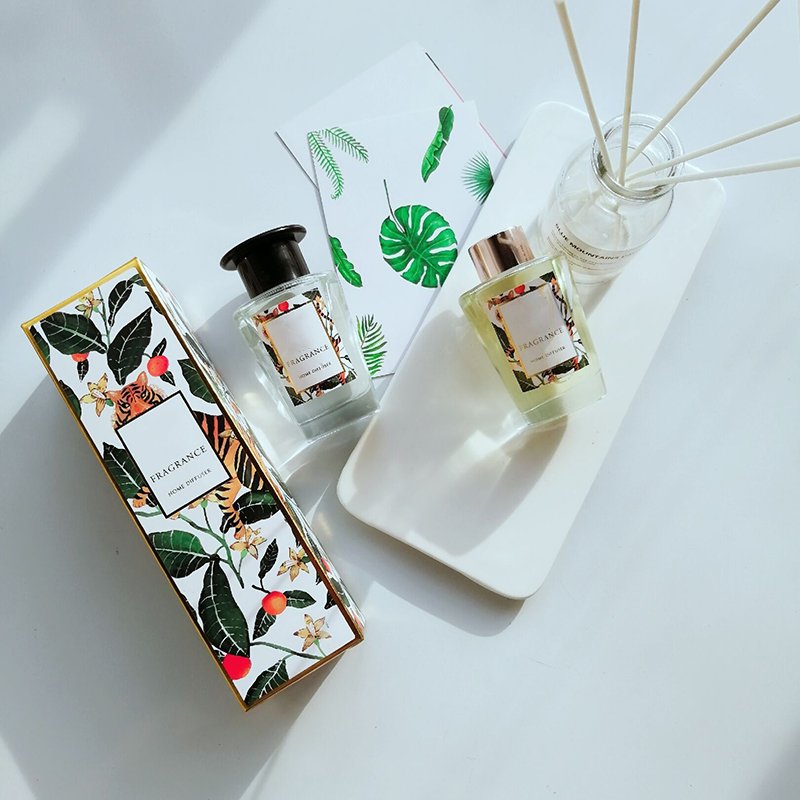 Also available in so many different volumes,50ml,70ml,100ml and so on.Choices can be made based on your needs.The bottle lids have options two.Choose what you like!