Candle enthusiasts and travelers alike are discovering the charm of our custom private label scented natural soy wax travel candles in tin containers. These compact, fragrant companions are becoming an essential addition to our journeys, whether we're exploring distant lands or finding solace in a weekend getaway. In this article, we'll explore what makes these travel candles a must-have and why custom private labeling adds a personal touch to your candle experience.
Scented with Natural Soy Wax
All our scented candles are made of natural soy wax,100% cotton wick,and also the high quality essence.All these provide assurance for clean and perfect condition.Without smoke and soot,and also with no burning tunnel.Very healthy for using,good decor for your rooms.
At our candle workshop, we take great pride in creating scented candles that embody quality, purity, and elegance. We understand that the perfect candle experience involves more than just fragrance – it's about the ambiance, the health of your living space, and the aesthetics of your rooms.
Our scented candles are crafted from natural soy wax, a remarkable choice for environmentally-conscious candle lovers. Soy wax is renewable, biodegradable, and derived from soybean oil, making it a sustainable option. When you light our candles, you can be confident that you're choosing a clean-burning, eco-friendly product that won't harm the environment.
We believe in the simplicity and purity of natural materials. That's why we use 100% cotton wicks in our candles. Cotton wicks are known for their clean, even burn, and they do not contain any harmful additives or metals. This ensures that your candle experience is free from smoke, soot, and any unwanted pollutants.
The heart of our scented candles lies in the essence. We source only the finest, high-quality fragrances to infuse our candles with captivating scents. Whether you choose the calming aroma of lavender, the invigorating scent of citrus, or any other fragrance from our collection, you'll experience a sensory journey that transforms your space.
Our commitment to quality extends to the condition of our candles. When you light one of our candles, you'll enjoy a clean and perfect burn, without smoke or soot. Say goodbye to unsightly residues and the hassle of cleaning up after candle use. Our candles create an atmosphere of elegance and cleanliness.
We take pride in ensuring that our candles burn evenly, without forming a "burning tunnel" down the center. This not only prolongs the life of the candle but also enhances the overall aesthetics. You'll have more hours of fragrant enjoyment, and your candle will maintain its visual appeal.
Our scented candles are designed not only for a delightful sensory experience but also to enhance the health and decor of your rooms. They emit a soothing, healthy glow that complements any room's aesthetics, adding a touch of elegance and tranquility to your space.
Our scented candles are more than just candles; they're a testament to our commitment to quality, purity, and aesthetics. Crafted from natural soy wax, adorned with 100% cotton wicks, and infused with high-quality essence, they ensure a clean and perfect condition, with no smoke or soot. They elevate your surroundings, making them healthier and more beautifully decorated. Choose our candles to indulge in a sensory journey that encompasses the best of quality and aesthetics.
Compact and Portable
The 7.5*10cm size of these travel candles makes them perfectly compact and highly portable. They slip effortlessly into your luggage, backpack, or even a handbag, ensuring that you can carry the comforting ambiance of candlelight wherever you go. Whether you're camping in the wilderness or staying in a cozy cabin, these candles are your ideal travel companions.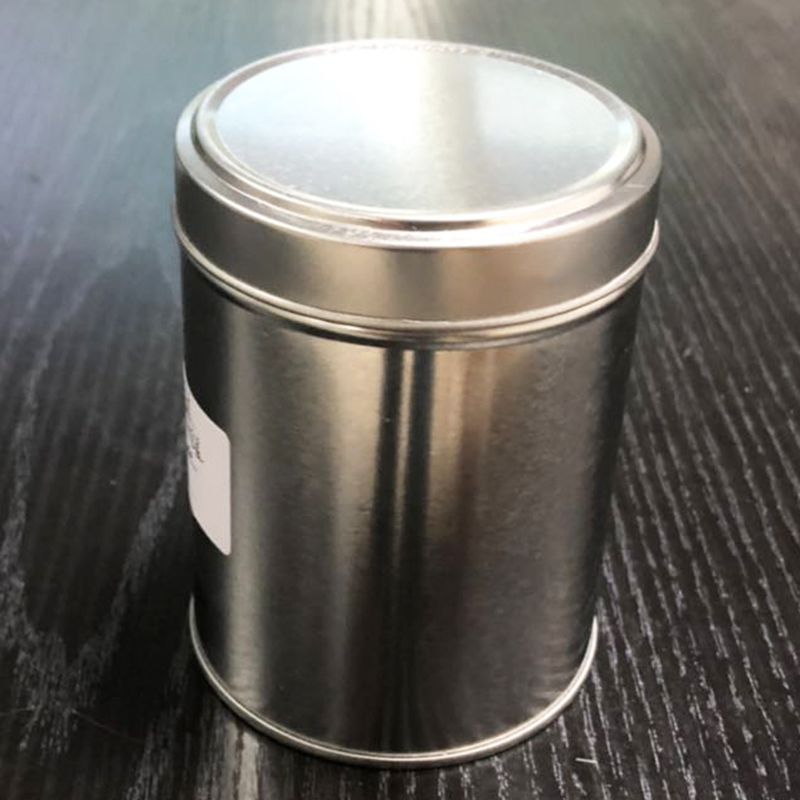 Long burning time
Soy wax is renowned for its long burn time, and our candles are no exception. When you choose our natural soy wax candles, you're opting for an extended, enchanting candlelight experience. Each candle burns at a rate of 5 grams per hour, meaning that a 120-gram candle can gracefully illuminate your space for approximately 24 hours. This longevity ensures that you can enjoy the soothing ambiance of our candles for many evenings to come.
Our commitment to soy wax extends beyond burn time – it's about purity and cleanliness. When you ignite one of our candles, you'll revel in a clean and pure burn. There's no smoke to obscure the atmosphere, and there's certainly no soot to mar your surroundings. Instead, you'll bask in the soft, gentle light of our candles, creating an ambiance of serenity and sophistication.
We understand the importance of a stable and consistent burning experience. Our candles are meticulously crafted to maintain a stable burning condition throughout their life. Say goodbye to flickering or uneven burning; our candles provide a reliable, steady flame that enhances your space with its warmth and charm.
Safety is paramount when it comes to candles, which is why we've chosen to use lead-free natural wicks. These wicks not only contribute to the purity of the burn but also ensure that your candle experience is safe and free from harmful contaminants. You can light our candles with confidence, knowing that your well-being is our top priority.
Our natural soy wax candles are more than just a source of light; they're a sensory journey. Each candle offers a fragrant escape, a soft and inviting glow, and hours of tranquil ambiance. Whether you're unwinding after a long day, creating a romantic atmosphere, or practicing mindfulness, our candles are your perfect companions.
Our natural soy wax candles are a testament to the enduring allure of eco-friendly, clean-burning candles. With their extended burn time, clean and pure burn, stable burning condition, and lead-free natural wicks, they enhance your space with grace and charm. Choose our candles for an experience that embodies the best of longevity, purity, and sensory delight.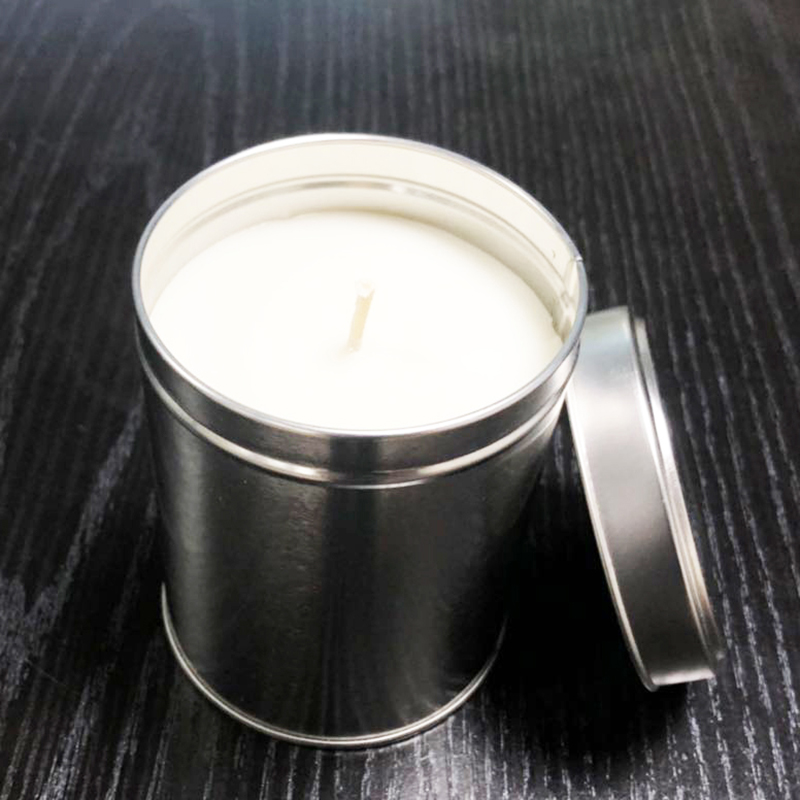 Own brand customization
Own brand customization is always welcome.For small quantity,we suggest the existing scent.Totally brand new scent can also be created,but if quantity is small,the price will be high.Private label and packaging box can be customized upon needs.
At our candle workshop, we're dedicated to making your candle experience truly your own. We understand that personalization is key, whether you're creating candles for your brand, a special occasion, or simply to match your unique preferences. Here's how we make customization an integral part of our candle offerings:
Own Brand Customization
We wholeheartedly welcome own brand customization. We understand the importance of branding, and we're here to help you create candles that reflect your unique identity. Whether you're a business looking to promote your brand or an individual with a specific vision, our team is ready to collaborate with you. Your brand, your essence – it's a commitment we take seriously.
Existing Scents for Small Quantities
For those seeking customization in smaller quantities, we recommend exploring our existing scent collection. We offer a diverse range of captivating fragrances that are ready to infuse your candles with enchanting aromas. This option is perfect for those who desire a personalized touch without the need for large quantities. You can select the scent that resonates with your vision, ensuring that your candles tell your unique story.
Creating Brand-New Scents
For those with grand creative aspirations, we offer the opportunity to craft entirely new scents. Imagine a candle that embodies your brand's ethos or a fragrance that captures the essence of a special occasion. While brand-new scents are certainly possible, it's important to note that the pricing may be higher for smaller quantities. Creating a unique scent requires meticulous blending and testing, and we're committed to delivering the perfect olfactory experience.
Customized Private Labeling and Packaging
Personalization extends beyond the candle itself. We understand the importance of a cohesive brand or gifting experience. That's why we offer customized private labeling and packaging box options. Your label can feature your brand's logo, a special message, or any design that resonates with your vision. Our packaging boxes can also be tailored to your needs, ensuring that every detail aligns with your brand or occasion.
Your candle journey is all about customization and personalization. Whether you're looking to create your brand's signature candles, explore our existing scents, or craft entirely new fragrances, we're here to bring your vision to life. Our commitment to customization extends to private labeling and packaging, ensuring that every aspect of your candle experience reflects your unique identity. Choose us as your partner in candle creation, and let your essence shine through every flame.
CANDLE FACTORY
FAQ
1. What are the dimensions of the travel candles in tins?
The travel candles measure 7.5 centimeters in diameter and 10 centimeters in height.
2. What type of wax are these candles made from?
These candles are crafted from natural soy wax, known for its clean and eco-friendly burning properties.
3. How long do these travel candles burn?
On average, these candles burn at a rate of 5 grams per hour. A 120-gram candle can provide approximately 24 hours of burn time.
4. Do these candles produce smoke or soot when burning?
No, our natural soy wax candles are designed to burn cleanly and produce minimal to no smoke or soot. You can enjoy a pure and serene ambiance.
5. Are the wicks in these candles made of safe materials?
Yes, all the wicks used in our candles are made of lead-free natural materials, ensuring a safe and healthy candle experience.
6. Can I customize the label on these travel candles?
Yes, we offer custom private labeling options. You can personalize the label with your own design, message, or logo to make these candles uniquely yours.
7. Are custom scents available for these candles?
Yes, we offer the option to create brand-new scents for your candles. However, please note that for smaller quantities, the pricing for custom scents may be higher. You can also choose from our existing range of captivating fragrances.
8. Can the packaging box be customized to fit my needs?
Absolutely. We provide customized packaging box options to ensure that every detail aligns with your brand or occasion. You can tailor the packaging to your specific requirements.
9. What occasions are these travel candles suitable for?
Our travel candles are versatile and suitable for various occasions. They are perfect for personal relaxation, romantic getaways, mindfulness practices, gifting, and as branded merchandise for businesses.
10. How do I place an order for custom private label travel candles?
To place an order or inquire further about customization options, please contact our customer service team. We'll be happy to assist you in creating the perfect candles for your needs.
These FAQs provide insights into our 7.5*10cm custom private label scented natural soy wax travel candles in tins. Whether you have questions about burn time, customization, or safety, we're here to provide you with the information you need to make the most of your candle experience.
YOU MAY LIKE:
Hot selling US rechargeable portable waterless aroma diffuser
Ultrasonic aromatherapy essential oil diffuser UK with own brand name customized packaging
Wholesale Himalayan salt lamp diffuser manufacturers Canada for home decor
Customized white private label luxury scented candle manufacturer wholesale
Luxury 400g Christmas scented pillar candle UK with private label
Luxury private label soy wax scented candles with customized own brand name packaging
China candle wholesaler personal label hot sale glass scented candle with metal lid
Iceland private label essential oil room reed diffuser oil air freshener
Room freshener supplier wholesale aromatherapy oil reed diffuser with own brand name customized packaging