Clear glass accompanies white personalized label,simple but pure and classic.Any personalized designs are available.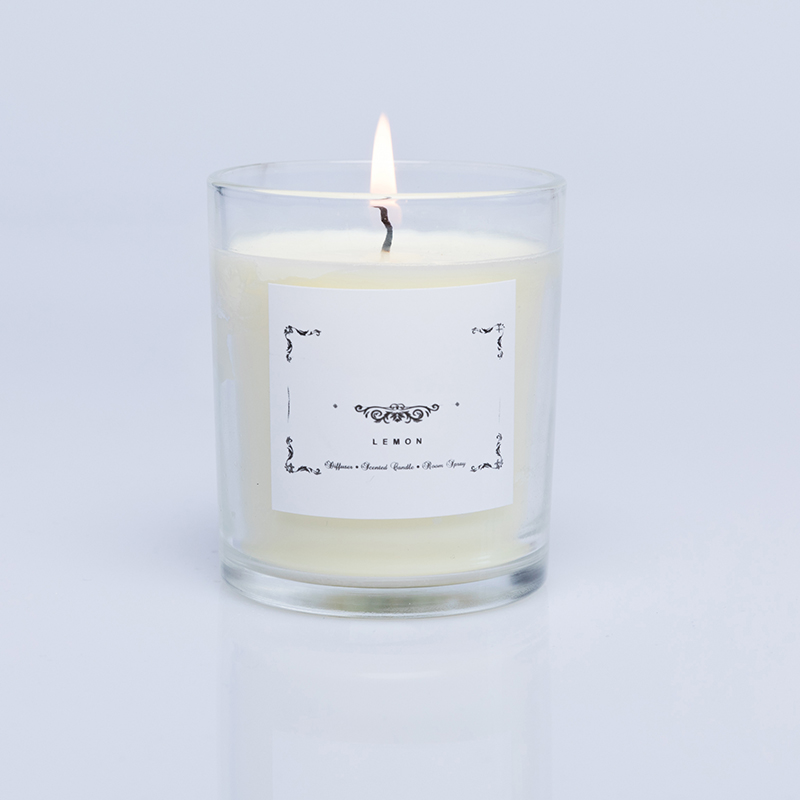 Hand-poured natural soy wax is well combined with the strong scent fragrances.When burning,the fresh aromas will slowly spread out.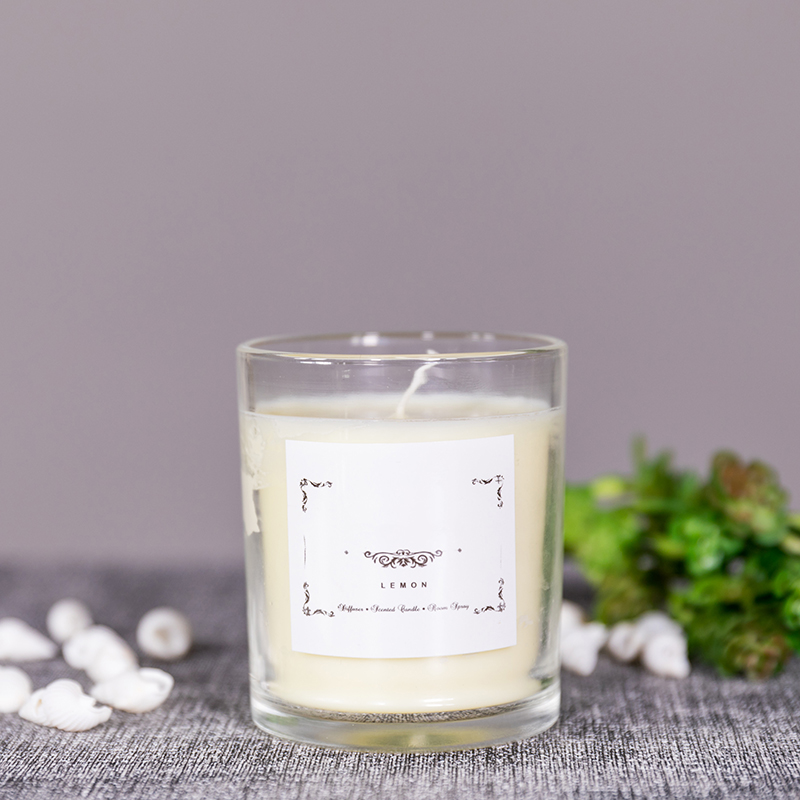 100% natural cotton wick is right positioned in the centre of the candle,helps candle burn perfectly with a wonderful wax pool.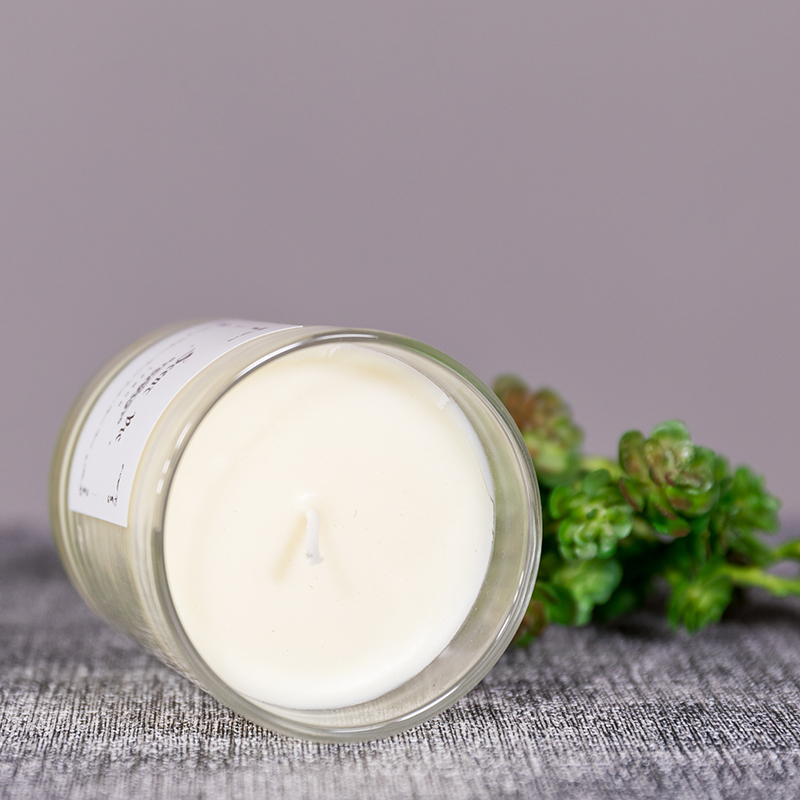 Soy wax candle burns much more smoothly and slowly than paraffin wax,with no black soot,harsh smell...Bring you comfortable atmosphere to relax.