Special custom candle holder
One candle holder with different surface treatment will show different effect. Designer can use surface treatment presenting the element they want. Many surface treatment can be chose, like color spraying, electroplating, frosted internal/external, silk-screen printing... But wired glass candle holder is rare so that it can attract one's attention the first time. If you have any creative idea, pls let us know and we can make it come true together.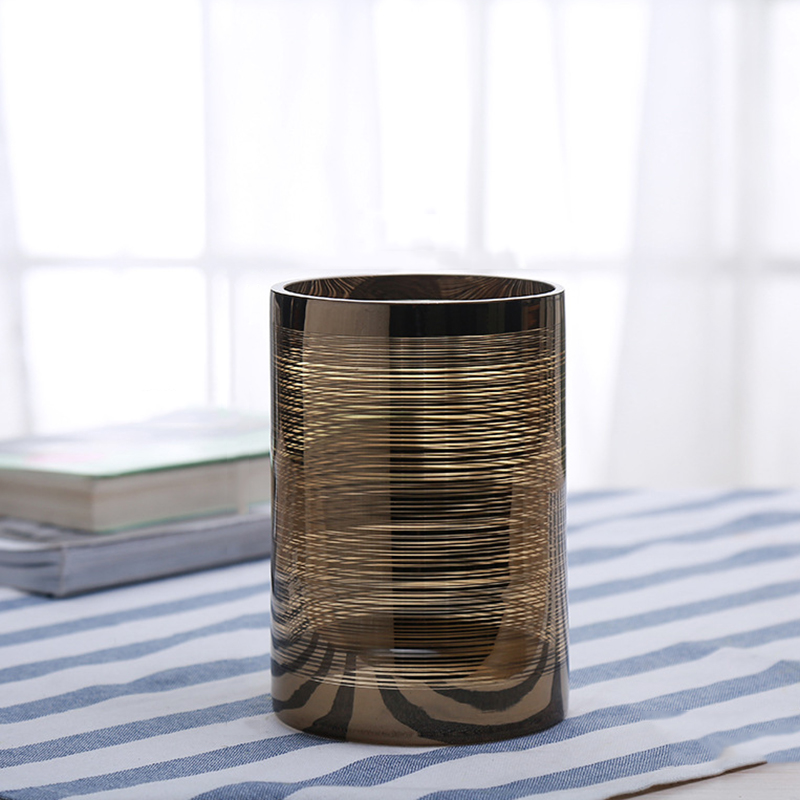 Custom size for candle holder
The size for the candle holder can be custom based on your demands. Different height and beautiful appearance make the candle holder multifunctional. For example, when candle is used up, a high candle holder can be used as a vase. It is special and eco-friendly.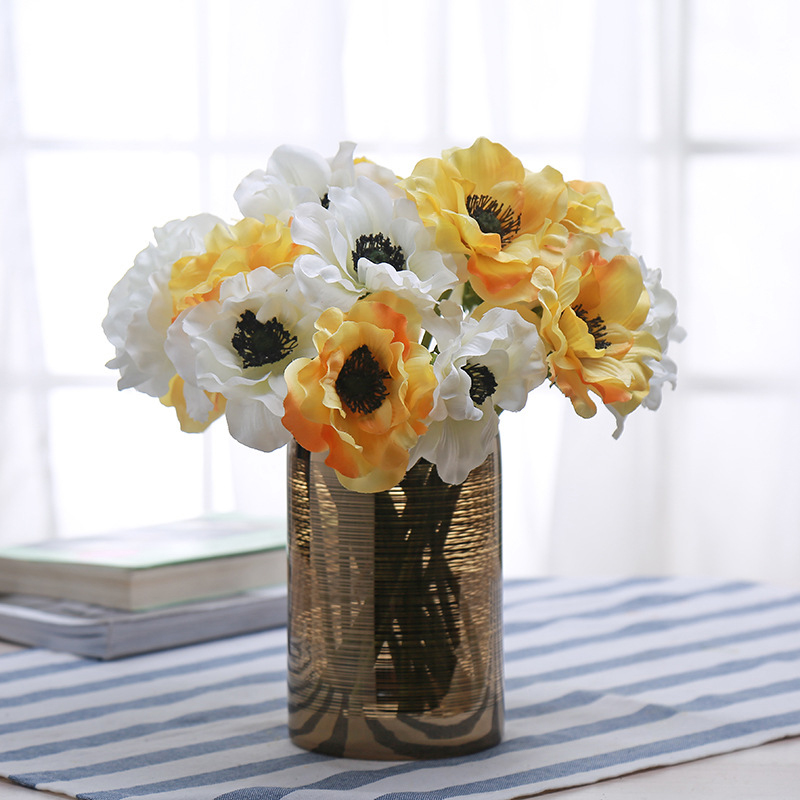 Custom any parts for candle holder
Only custom size is mentioned. Actually any part of candle holder can be custom. If you do not like this dark gray color, tell us your favorite color; if you want to custom packaging, share us your packaging images; if you want to add your private label in packaging or this candle holder body, pls contact with us... CAIFEDE welcomes any custom demands and we will try our best to meet these demands.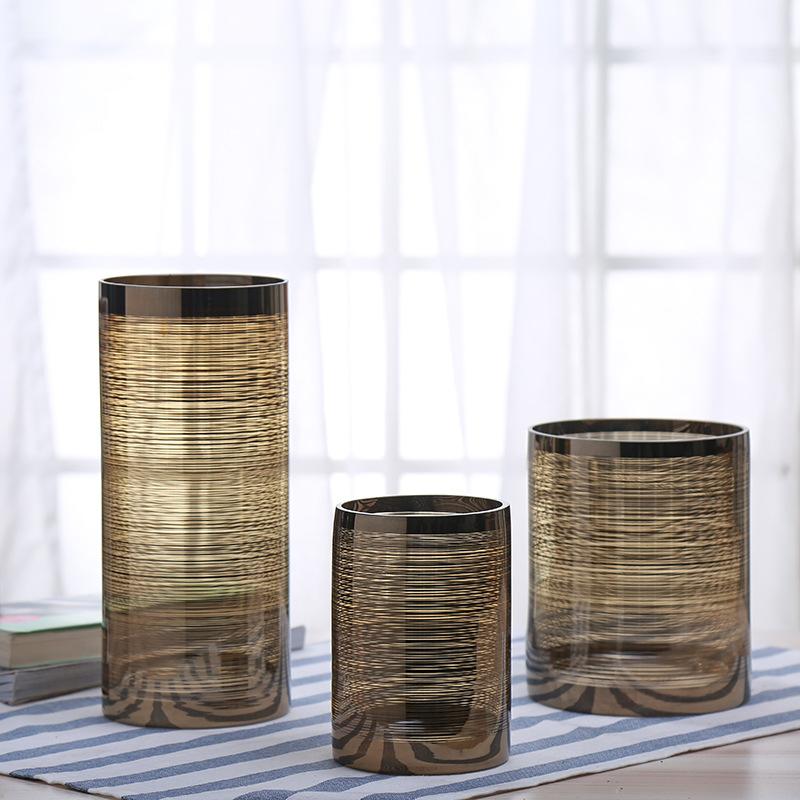 CAIFEDE: A famous candle holder manufacturers near qingdao shandong
When it comes to creating unique and customized candle holders for your business, finding the right manufacturer is crucial. Qingdao, Shandong, known for its industrial capabilities, offers numerous options for custom candle holder manufacturing. CAIFEDE is one of the famous candle holder manufacturers in Qingdao, Shandong. CAIFEDE has been engaged in this production for several years. We always keep in mind that good quality and service can attract customers. So we have complete quality control system and employee training manual. CAIFEDE gradually becomes a famous candle holder manufacture near Qingdao, Shandong. If you are interested in candle holder, you can contact with us and we believe that we can give you good service.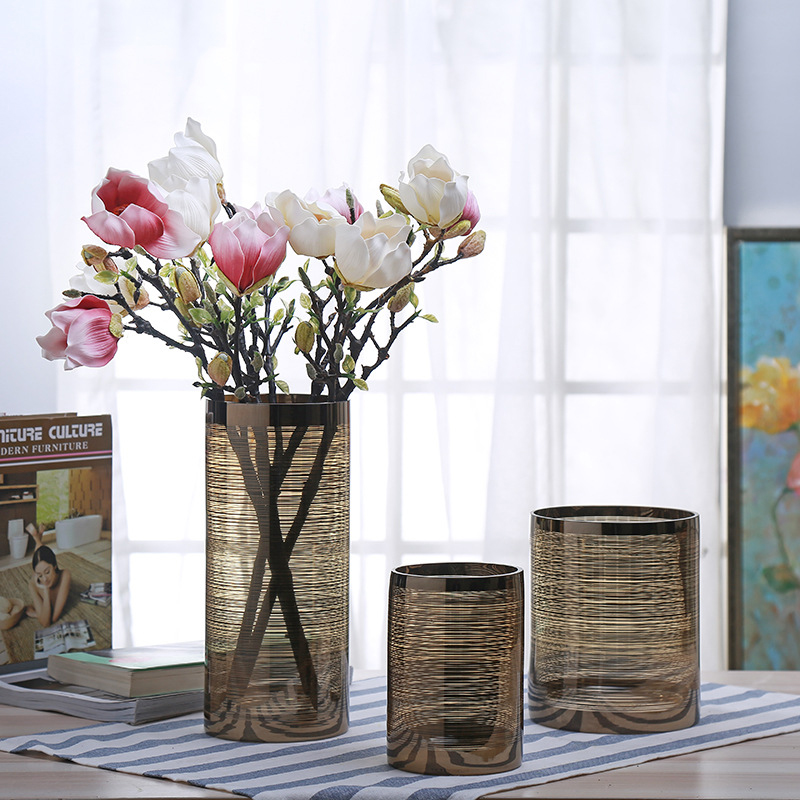 Advantages of

CAIFEDE
CAIFEDE, a renowned candle holder manufacturer near Qingdao, Shandong, stands out for several key advantages that make it a top choice for businesses seeking high-quality, customized candle holders. Here are some of CAIFEDE's notable strengths.
1. Extensive Experience
CAIFEDE boasts a wealth of experience in candle holder manufacturing. With years of industry expertise, they have honed their craft and developed a deep understanding of the market's demands.
2. Customization Expertise
One of CAIFEDE's standout features is its ability to provide tailor-made solutions. They excel in turning customers' design concepts into reality, offering a wide range of customization options, including materials, sizes, shapes, and finishes.
3. Quality Assurance
Quality is paramount at CAIFEDE. They implement rigorous quality control measures throughout the production process to ensure that every candle holder meets stringent quality standards. Their commitment to quality reflects in the durability and aesthetics of their products.
4. Wide Material Selection
CAIFEDE works with an array of materials, including glass, ceramic, metal, and more. This versatility enables them to cater to diverse design preferences and accommodate various candle types.
5. Design and Innovation
CAIFEDE is known for its innovative approach to candle holder design. They stay up-to-date with design trends and continuously introduce fresh and creative concepts to their product offerings.
6. Scalability
Whether you require a small batch or a large-scale production run, CAIFEDE can accommodate your order volume efficiently. Their production capacity allows for flexibility to meet your specific needs.
7. Competitive Pricing
CAIFEDE offers competitive pricing for the quality and customization options they provide. They work closely with clients to optimize cost-efficiency without compromising on product excellence.
8. Effective Communication
Clear and effective communication is a hallmark of CAIFEDE's customer service. Their team is proficient in English, ensuring smooth and transparent interactions with international clients.
9. Timely Delivery
CAIFEDE understands the importance of meeting deadlines. They strive to deliver products on time, helping businesses plan their projects efficiently.
10. Sustainability Commitment
CAIFEDE acknowledges its responsibility towards the environment and adopts sustainable practices in their manufacturing processes, such as using eco-friendly materials and reducing waste.
11. Customer-Centric Approach
CAIFEDE places a strong emphasis on customer satisfaction. They value client feedback, prioritize their needs, and are dedicated to building long-term relationships.
12. Global Reach
Located near Qingdao, a major port city, CAIFEDE has convenient access to shipping routes, facilitating international distribution. Their products are available to businesses worldwide.
In conclusion, CAIFEDE's reputation as a leading candle holder manufacturer is well-founded, thanks to its commitment to quality, customization, innovation, and customer satisfaction. Whether you're looking for unique candle holders for your business or seeking a reliable manufacturing partner, CAIFEDE's advantages make it a top choice in the industry.
FAQ
1. What is CAIFEDE, and where is it located?
CAIFEDE is a prominent custom candle holder manufacturer located near Qingdao, Shandong, China. They are known for their high-quality candle holder products and customization services.
2. What types of candle holders does CAIFEDE manufacture?
CAIFEDE offers a wide range of candle holder types, including glass candle holders, ceramic candle holders, metal candle holders, and more. They can customize these holders to meet specific design and material preferences.
3. Can I provide my own designs for custom candle holders?
Yes, CAIFEDE welcomes custom designs from clients. They have the expertise to turn your design concepts into unique and personalized candle holders.
4. What customization options are available for candle holders?
CAIFEDE provides extensive customization options, including choices for materials, sizes, shapes, colors, and finishes. You can tailor the candle holders to match your brand or design preferences.
5. Is there a minimum order quantity (MOQ) for custom candle holders?
MOQ requirements can vary based on the specific design and materials. CAIFEDE can provide information about MOQ when discussing your customization needs.
6. What quality control measures does CAIFEDE implement?
CAIFEDE has strict quality control processes in place to ensure the production of high-quality candle holders. They conduct inspections at various stages of manufacturing to maintain product excellence.
7. What is the typical lead time for custom candle holder orders?
Lead times can vary depending on the complexity of the design and order volume. CAIFEDE will provide estimated lead times for your specific project during the ordering process.
8. Does CAIFEDE offer international shipping for custom candle holders?
Yes, CAIFEDE has experience in international shipping and can arrange the delivery of custom candle holders to locations worldwide. Shipping costs and timelines will vary based on the destination.
9. Can I visit CAIFEDE's manufacturing facility or showroom?
CAIFEDE welcomes client visits to their manufacturing facility and showroom. However, it's advisable to schedule an appointment in advance to ensure a smooth visit.
10. What sets CAIFEDE apart from other candle holder manufacturers?
CAIFEDE's strengths lie in their customization expertise, commitment to quality, competitive pricing, and extensive experience in the industry. Their dedication to meeting client needs and delivering exceptional products sets them apart.
YOU MAY LIKE:
Wholesale luxury customized glass candle holder with cloche UK for home decor
Own brand name customized private label world wholesale glass candle holder with different sizes for home decor
Wholesale hot selling customized glass candle holder candy storage for home decor
Candle supplier wholesale customized wooden candle holder with different sizes and colors for home decor
Free samples supple private label wholesale hurricane candle holders with different sizes for home decor
Professional candle supplier square clear glass jar tealight votive candle holder with different sizes and colors