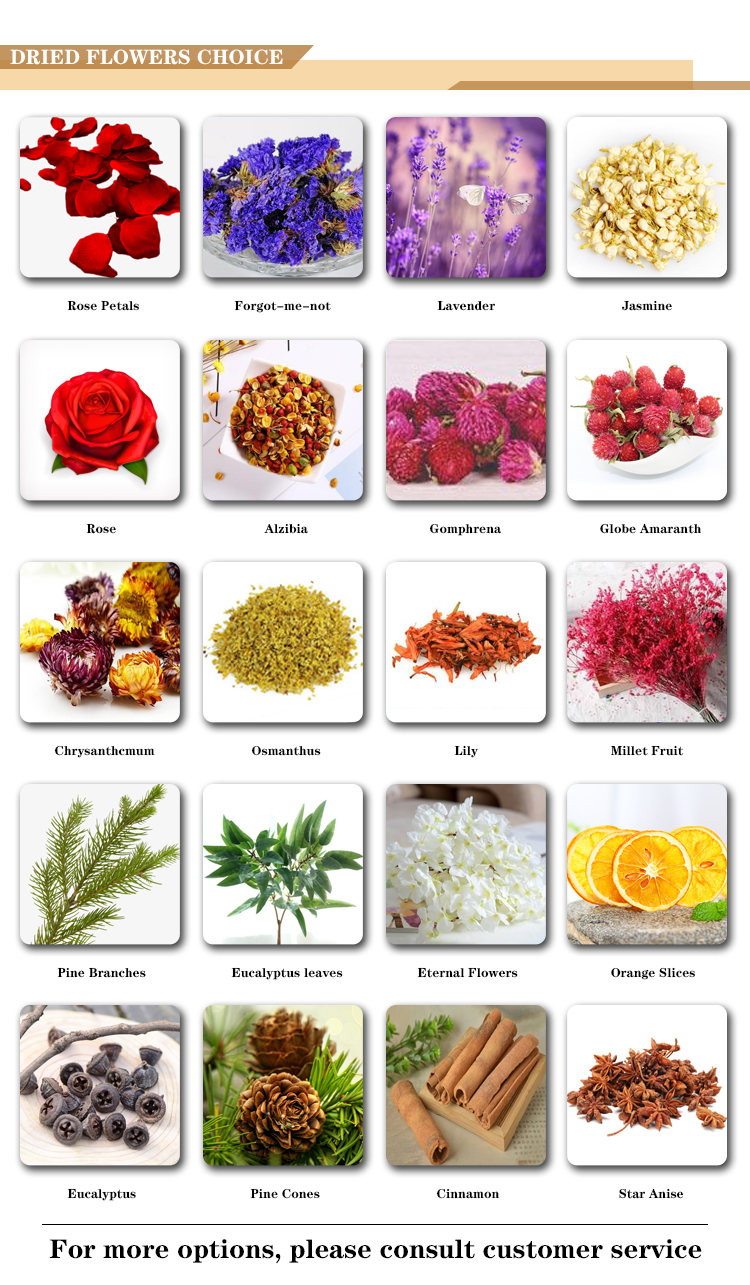 CAIFEDE's dried flower candles contain natural aromas that blend with the essential oils found in the scented candles to give you an excellent experience. It's not just a fragrance experience, it's also a visual experience. At THE SAME TIME, WE provide a variety of dried flowers for you to choose, so that you can freely combine the dried flowers you need, so that your candles are different from any other ones on the market.
Stay Lit For Hours.. The more natural the candle, the longer the burning time - our organic natural soy wax candle does just that. Not only does it last long, but the candle also burns at a lower heat, helping to extend its life.
No Soot, No Problem.. Unlike paraffin wax candles, our clean burning candle is made with high quality soy wax and produces less smoke for a burn you can really feel good about. You can also place it outdoors and indoors to light up your space.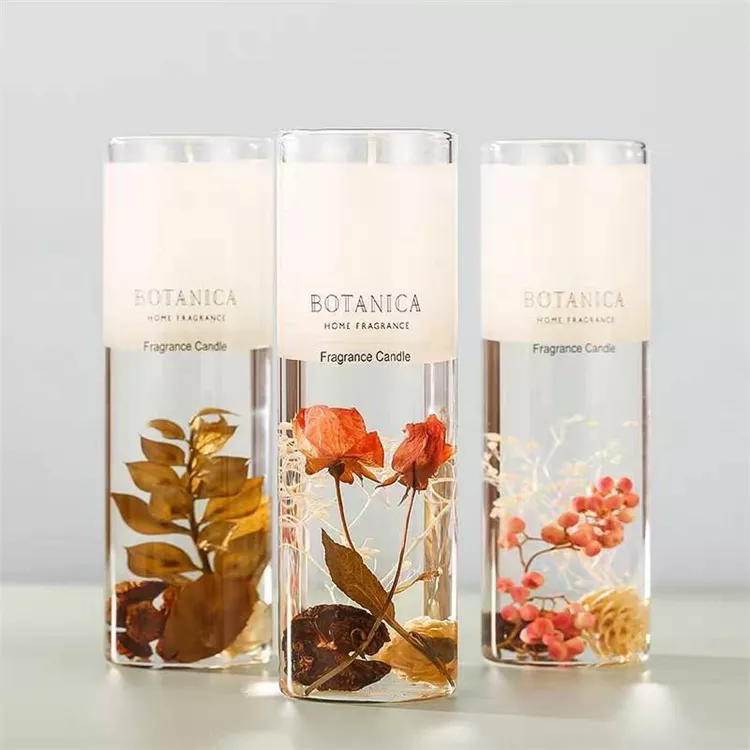 Smell Good, Feel Good.. This relaxing candle is just what you need after a long day. Not only does it look aesthetically pleasing in your room, but it also smells heavenly. Revel in the blissful aromatic atmosphere and soothe your nerves as you unwind.
A Luxurious Experience.. Our organic soy candles offer a sensorial treat for your senses and are excellent for creating a calm atmosphere in any space. You will be amazed with how the aroma will leave you more revitalized and help you to sleep better.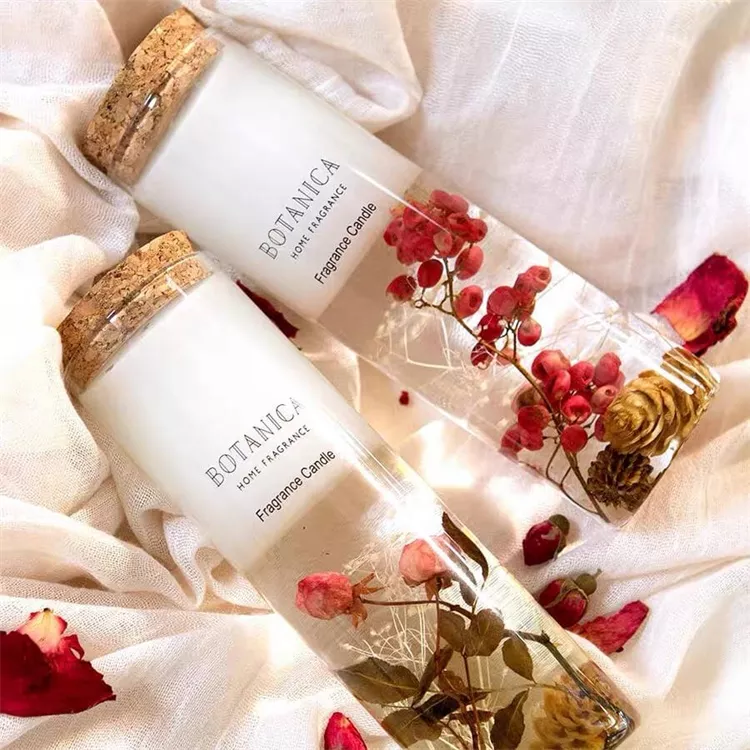 Gift Of Love.. What better way to show your appreciation to your mother, daughter or colleagues than with this beautiful soy wax candle. Decorated with dried flowers, this thoughtful gift is sure to wow anyone and makes for a great piece for any home.