❤BEAUTIFUL FLOWER PATTERN DEISGN,PRESENTS AN COZY & HAPPY ATMOSPHERE
❤CREATIVE DESIGN-GOLDEN TOP,COMBINED WITH CLASSICAL PURE WHITE,PROVIDES A LUXURY BREEZE FOR YOR HOME
❤TALL AND THIN SHAPE MAKES IT EASY TO PLACE,BUT STILL CAN BE HEATED BY A LITTLE TEALIGHT CANDLE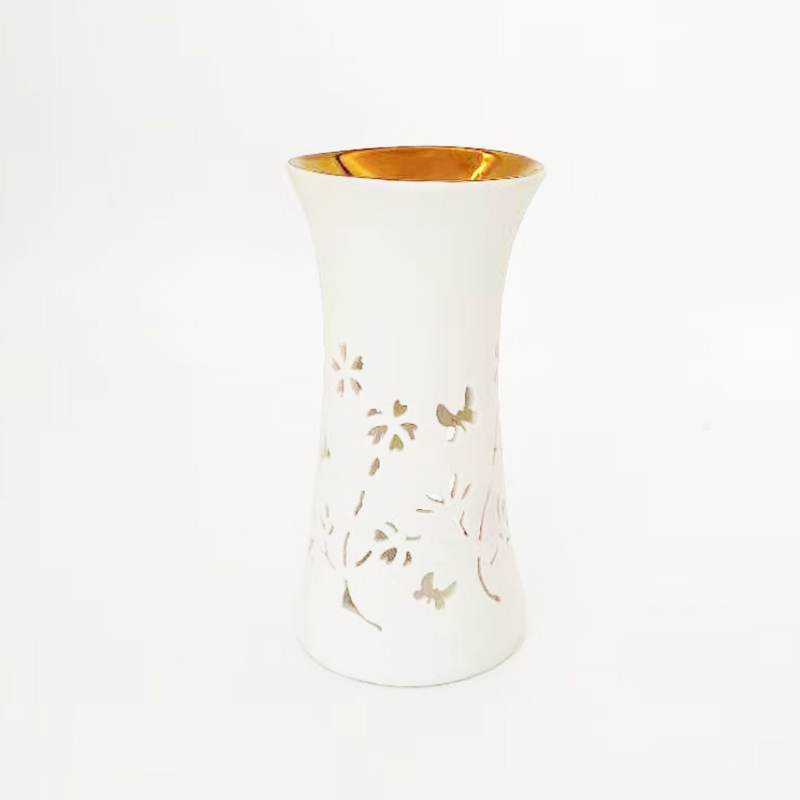 Golden top decoration bring a luxury breeze to this ceramic oil burner.For this golden top pool,the capacity is about 30ml.Detailed flowers are designed all around the whole oil burner.These all make this oil burner so special and beautiful.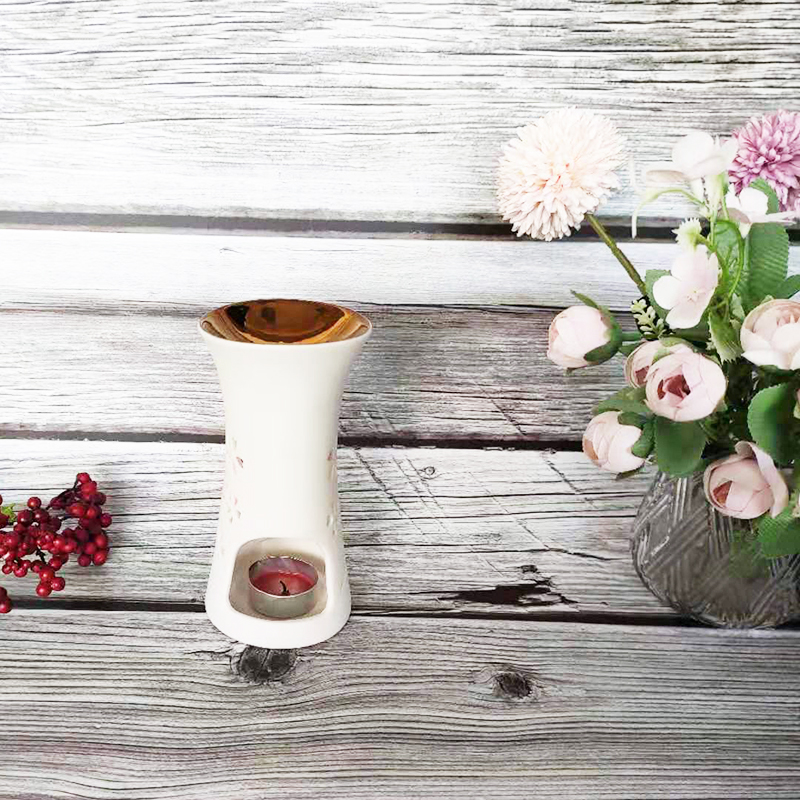 When light a tealight candle,even though this oil burner is with tall shape,it is also very thin.Top essential oil or wax melt can still be heated well for with a tealight candle.And this special shape makes it looks so elegant.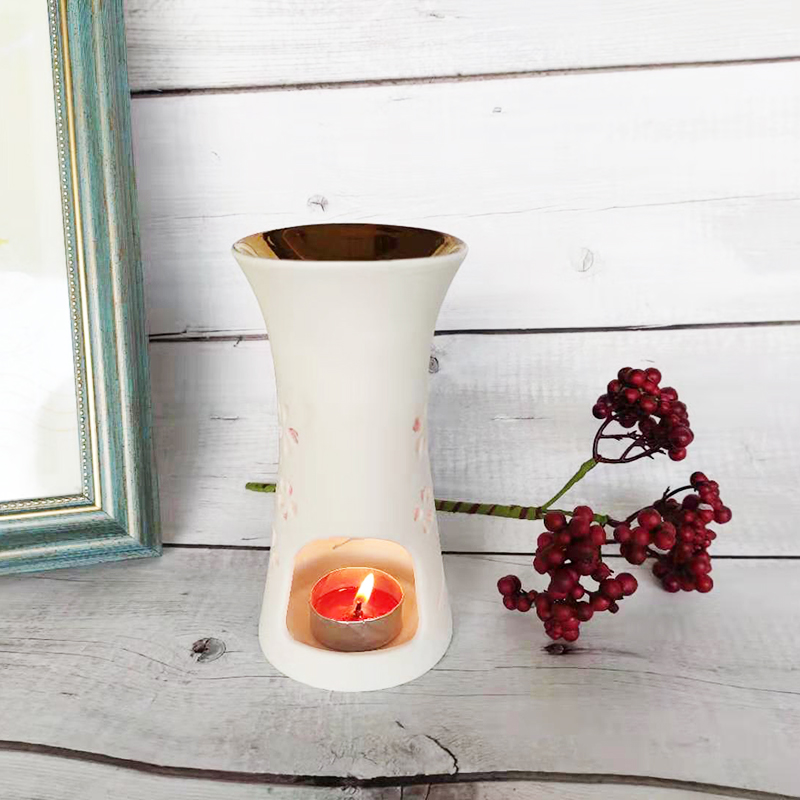 This enchanting ceramic oil burner can be placed in any of your rooms.Just need to add several essential oil drops into water,or put one or two small wax blocks on the top pool.More important,never forget to extinguish the candle when you do not need the oil burner.
❤❤Natalie said:"Very tasteful design and very easy to use.I bought a 8-hour tealight to use with it and they fit well.I added my favorite lavender essential oil and my room was soon filled with aroma.Love it!"
STRICT AND PROFESSIONAL PRODUCTION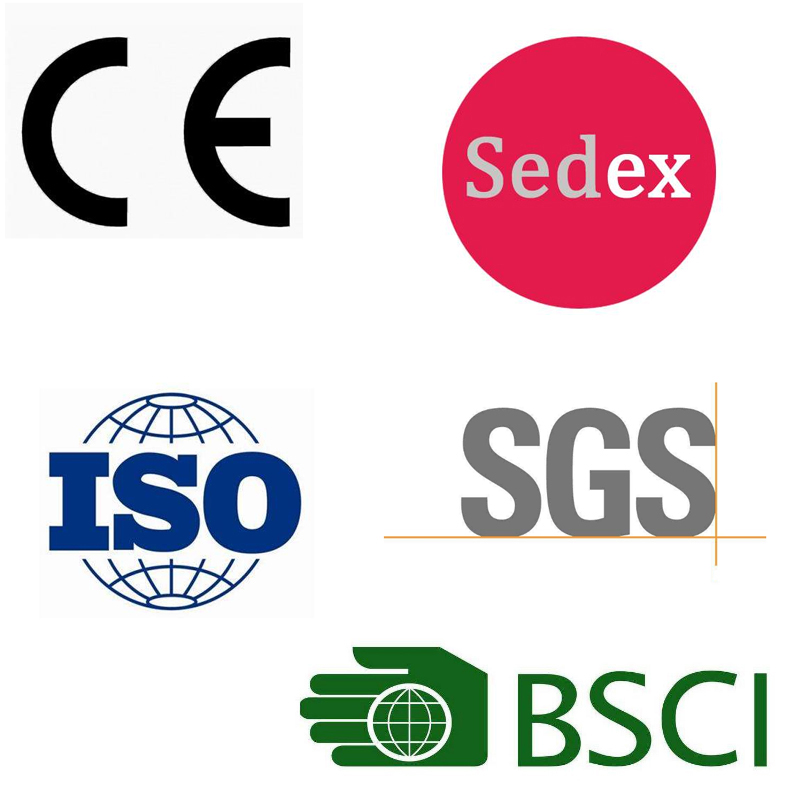 YOU MAY LIKE:
Private label own brand packaging customized wholesale luxury soy wax candles gift set for home decor and fragrance
Private label own brand customized wholesale aroma room freshener spray for air freshening with different volumes
Free samples supply wholesale luxury pillar candle holders with different sizes for home decor
Candle Vendor Personalized large scented travel candle tin wholesale candle in tins
Customized hot selling fragrance ceramic oil burner with wax melt or candle
Wholesale Himalayan salt lamp diffuser manufacturers Canada for home decor