This luxury glass candle holder has several manufacturing techniques,inner electroplated,outer orange sprayed,and detailed embossment.These all completes this special candle holder.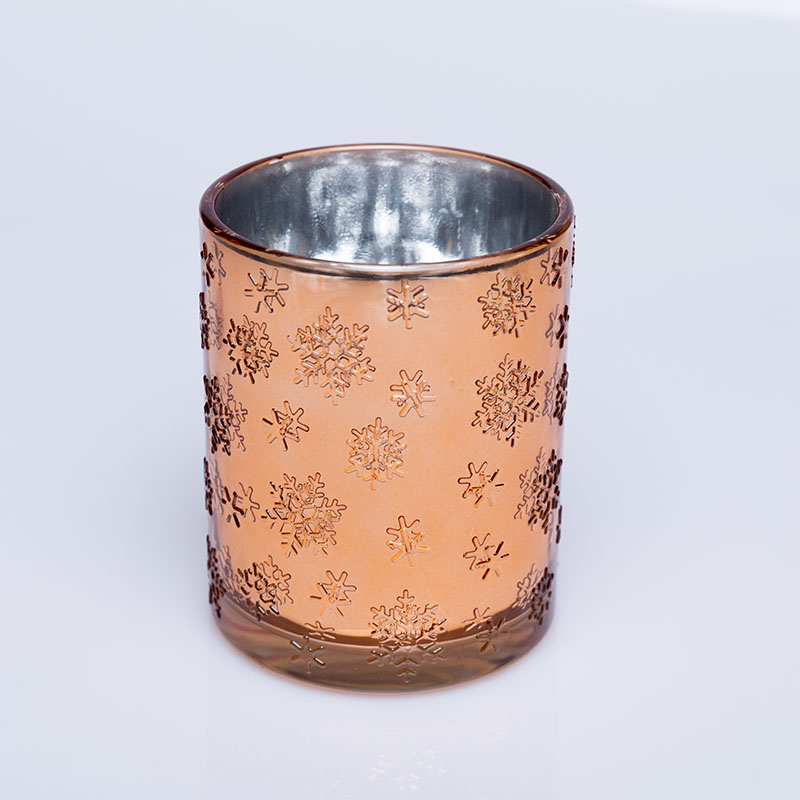 When you touch the outer embossment,it feels good,which has the good sense of design,and not just with ordinary sliding surface.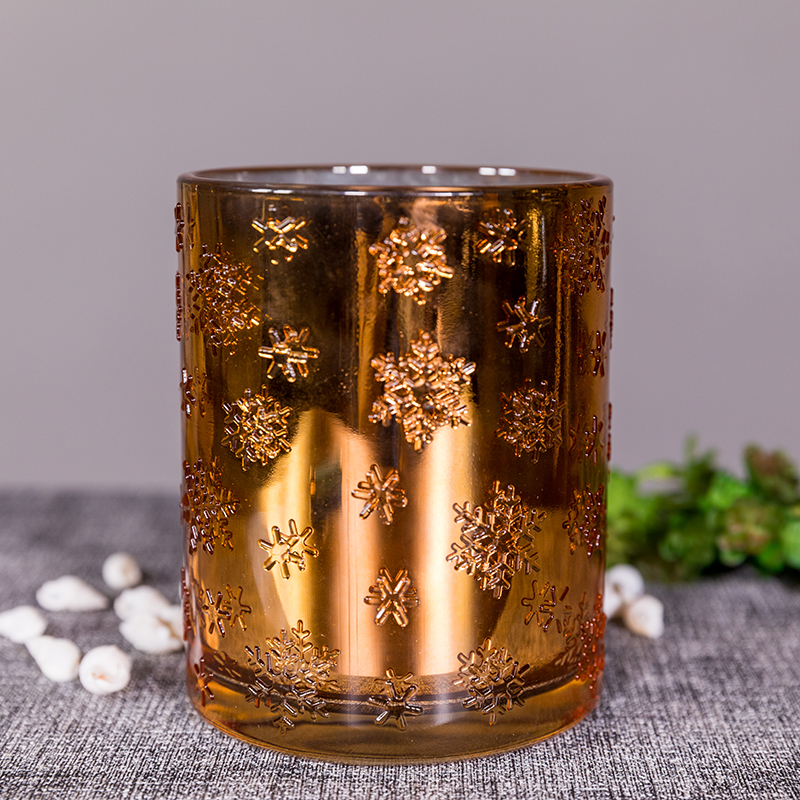 The light comes out of this stylish candle holder,makes the light warm and soft.Choose your preferred candle,and place it into our amazing candle holder.