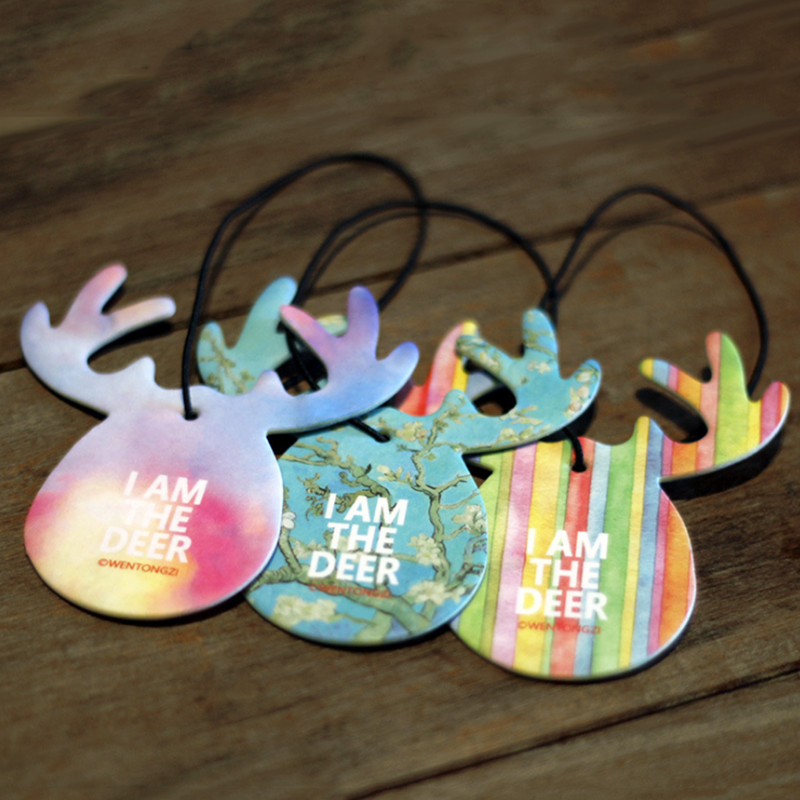 Our car scented card is made of natural cotton paper,they have very strong absorbency,that makes sure scented card can last long time aroma.If you collocate aroma card with our room spray,it even be used for about 1 year.For both side of scented card,it comes similar like the ordinary colorful card,which means you can custom the shape,design upon your own needs.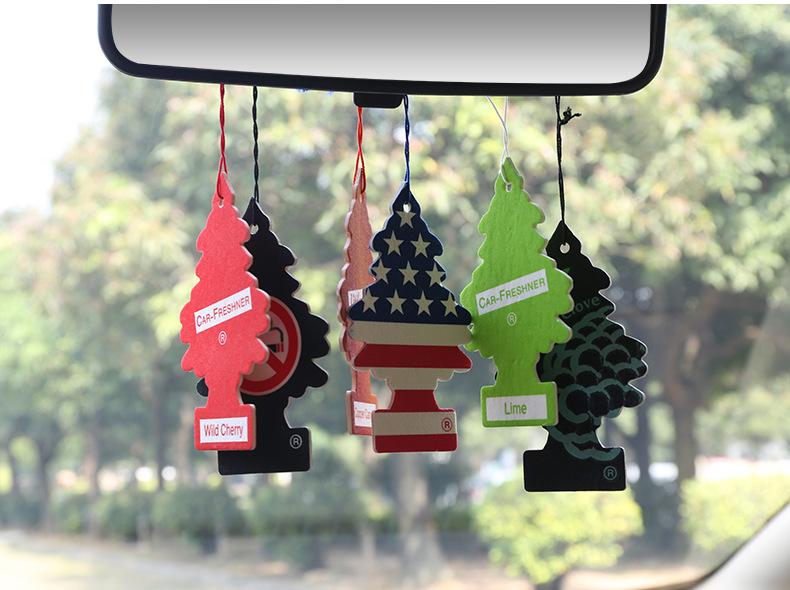 As the professional and experienced facotry who manufacture candle,diffuser and also scented card,we have our own design team,who can always make your design ideas into real artworks.So don't worry if you don't have your own designers,we can help.Shapes are always available for custmization,you can make car shape,wood shape,or any shape you like,then put your designs upon that,it must be the unique of you brand.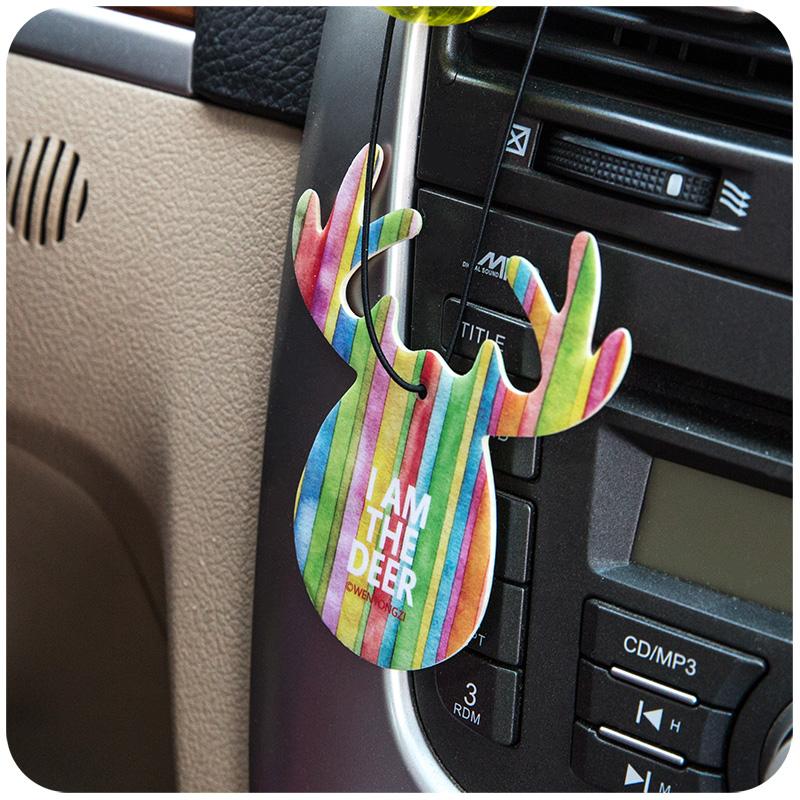 Besides the card itself,scent seems to be the most important part of a scented card.We have a very wide scent range,which covers a lot.There are floral,fruity,citrus,woody,spicy...single scents and mixed scents are rich for you to choose from.If your quantity is large,customized scents are always available and workable,just let us know the percentage of each scent you want,then we'll handle to make them into unique scent for your brand.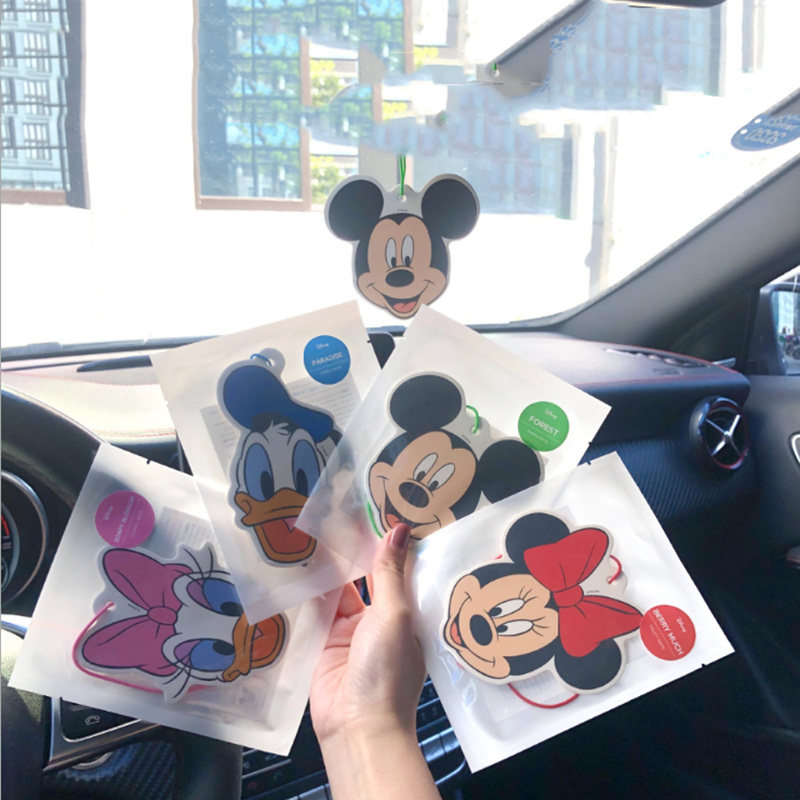 USING OCCASIONS
Aroma scented hanging paper cards can be used in various occasions and settings to provide a pleasant fragrance. Here are some common occasions and situations where these air fresheners are often used:
In Vehicles: The most common use is in cars, trucks, and other vehicles. Hanging the scented paper card from the rearview mirror or elsewhere in the vehicle helps keep the interior smelling fresh and pleasant.
At Home: These paper cards can be hung in closets, placed in drawers, or tucked away in small rooms to eliminate odors and add a delightful fragrance to living spaces.
In Offices: In office settings, these air fresheners can be placed in cubicles, workspaces, or shared areas to create a more pleasant and inviting atmosphere.
In Gyms and Fitness Centers: Hanging paper cards in gym bags, locker rooms, and workout areas can help combat the post-workout odors, making the environment more appealing.
In Hotels and Hospitality: Hotels often use custom air fresheners to enhance the guest experience. They can be placed in guest rooms, lobbies, and common areas to create a welcoming ambiance.
In Retail Stores: Some retail stores use scented paper cards to create a specific atmosphere within their establishments. For example, a clothing store might use them to add a fresh scent to their merchandise.
As Promotional Items: Businesses and organizations can use custom aroma scented hanging paper cards as promotional giveaways at trade shows, events, and conferences. They can feature the company's branding and contact information.
During Special Events: These air fresheners can be used as party favors or decorations during special events such as weddings, birthdays, and anniversaries. They add a personalized touch to the occasion.
In Waiting Rooms: Medical offices, dental clinics, and other waiting areas often use air fresheners to create a more pleasant environment for patients and visitors.
In Restrooms: Restrooms in public places, restaurants, and businesses can benefit from air fresheners to mask unpleasant odors and maintain a fresh atmosphere.
In School and Educational Settings: Some schools and educational institutions use these air fresheners in classrooms, libraries, and common areas to improve the learning environment.
In Travel and Hospitality: Travel-related businesses, including airlines and cruise lines, may provide scented paper cards to passengers to enhance their travel experience.
These aroma scented hanging paper cards are versatile and can be used in various situations where maintaining a pleasant fragrance is desired. They offer a cost-effective and convenient way to improve the atmosphere and leave a lasting impression on customers, guests, or anyone in the vicinity.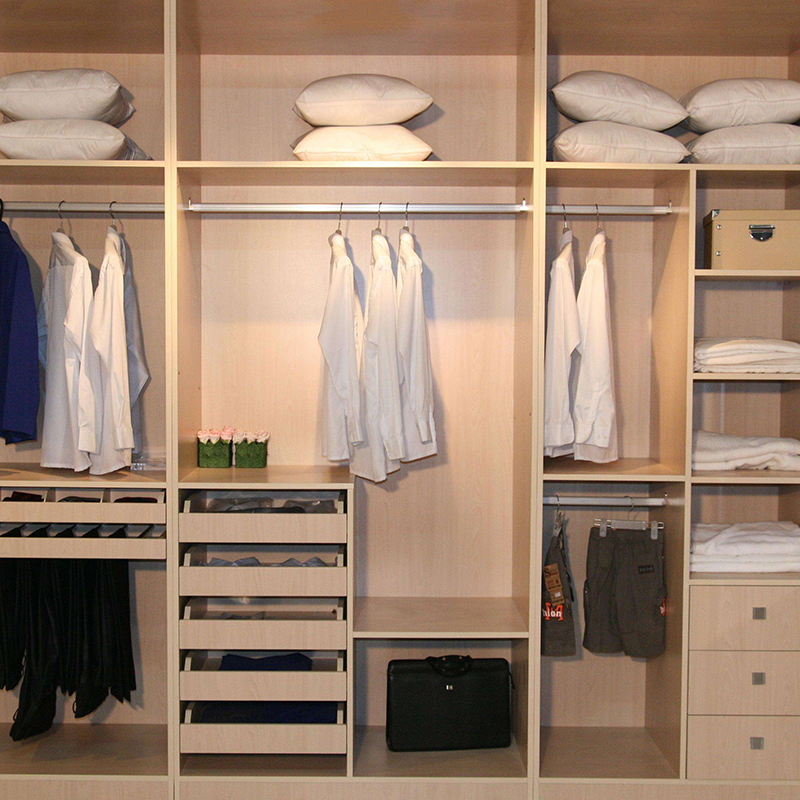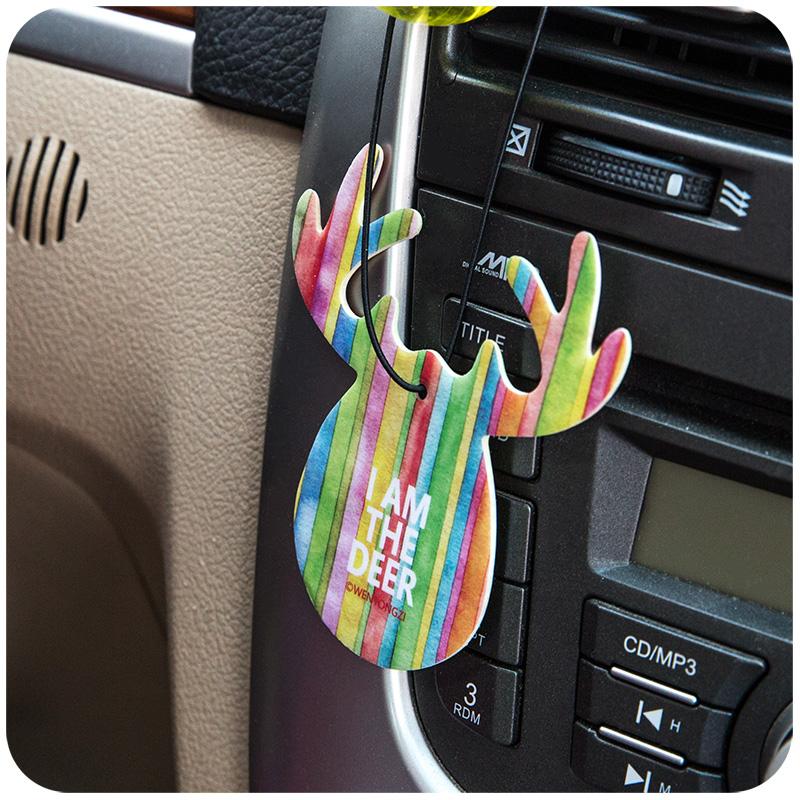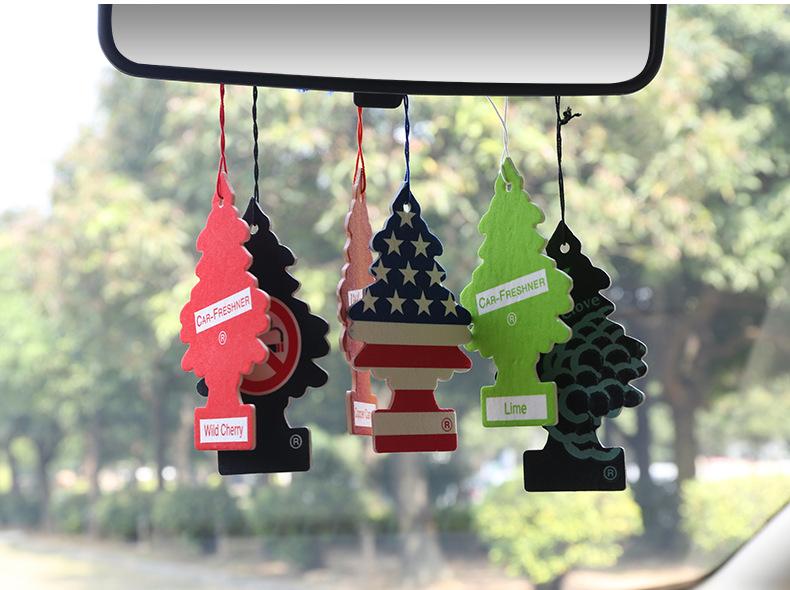 PARTS OF SCENTS FOR REFERENCE
FAQ
Q1: What are custom aroma scented hanging paper cards for car air fresheners?
A1: Custom aroma scented hanging paper cards are small, scented paper cards that are designed to be hung in vehicles to provide a pleasant fragrance. They are a popular choice for keeping cars smelling fresh and can be customized with various scents and designs.
Q2: How do I customize my car air freshener paper cards?
A2: Customization options typically include choosing the scent, shape, and design of the paper cards. You can select from a range of fragrances, such as lavender, citrus, or vanilla, and personalize the cards with your own artwork, logos, or branding.
Q3: How long does the scent last on these paper cards?
A3: The duration of the scent can vary depending on the type of fragrance used and the quality of the paper cards. Generally, scents can last anywhere from a few weeks to a few months. High-quality cards with long-lasting fragrances are often available.
Q4: Are these paper cards safe for the environment and health?
A4: Many car air freshener paper cards are designed to be environmentally friendly and safe for health. It's essential to choose products made from non-toxic materials and environmentally sustainable paper. Always check the product details and labels for information on safety and environmental considerations.
Q5: How do I hang these paper cards in my car?
A5: Hanging the paper cards is typically straightforward. They often come with a string or elastic cord for easy hanging from the rearview mirror, dashboard, or other suitable locations in your car. Be sure to follow the manufacturer's instructions for the specific product you choose.
Q6: Can I use these paper cards in places other than my car?
A6: Yes, you can use these paper cards in various locations to add a pleasant fragrance. Common places include closets, drawers, gym bags, and small rooms. They are versatile and can freshen up spaces beyond just cars.
Q7: Where can I purchase custom aroma scented hanging paper cards for car air fresheners?
A7: You can find these custom paper cards from CAIFEDE. CAIFEDE is your trusted suppliers that offer customization options to suit your preferences.
Q8: Are there any bulk ordering options available for businesses?
A8: Yes, we offer bulk ordering options for businesses, allowing you to purchase these paper cards in larger quantities at discounted prices. This is ideal for companies looking to use them as promotional items or giveaways.
RELATED PRODUCTS

YOU MAY LIKE:

Hot selling US rechargeable portable waterless aroma diffuser
Ultrasonic aromatherapy essential oil diffuser UK with own brand name customized packaging
Wholesale Himalayan salt lamp diffuser manufacturers Canada for home decor
Customized white private label luxury scented candle manufacturer wholesale
Luxury 400g Christmas scented pillar candle UK with private label
Luxury private label soy wax scented candles with customized own brand name packaging
China candle wholesaler personal label hot sale glass scented candle with metal lid
Iceland private label essential oil room reed diffuser oil air freshener
Room freshener supplier wholesale aromatherapy oil reed diffuser with own brand name customized packaging