Fresh green glass candle holder,hand poured wax,white blank label full of all possibilities,there are not any complicated decorations on this scented candle.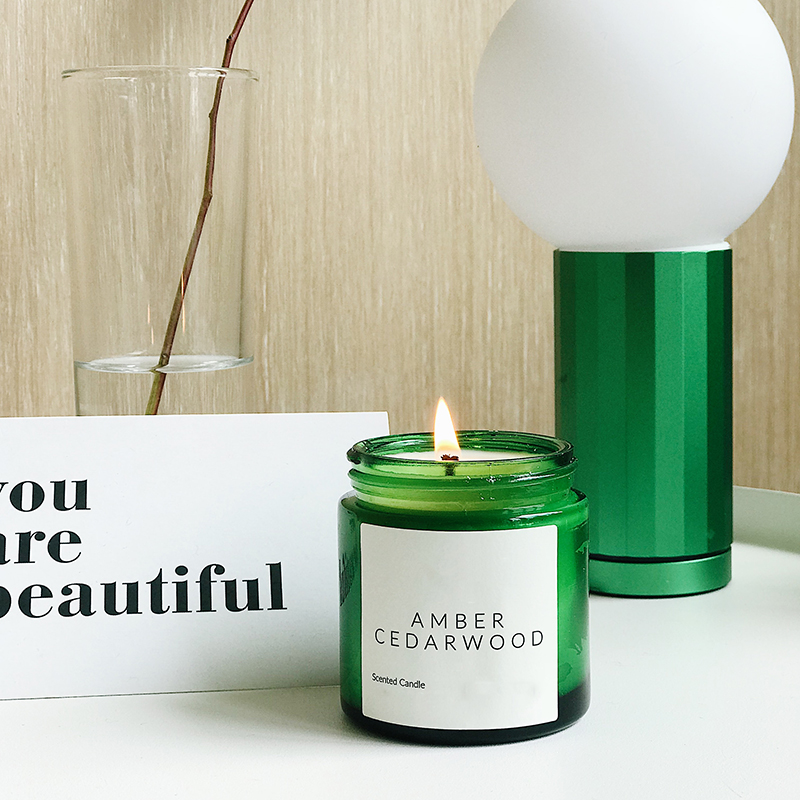 This scented glass candle presents the simplicity and purity.Large blanks provide us with the wild imagination space.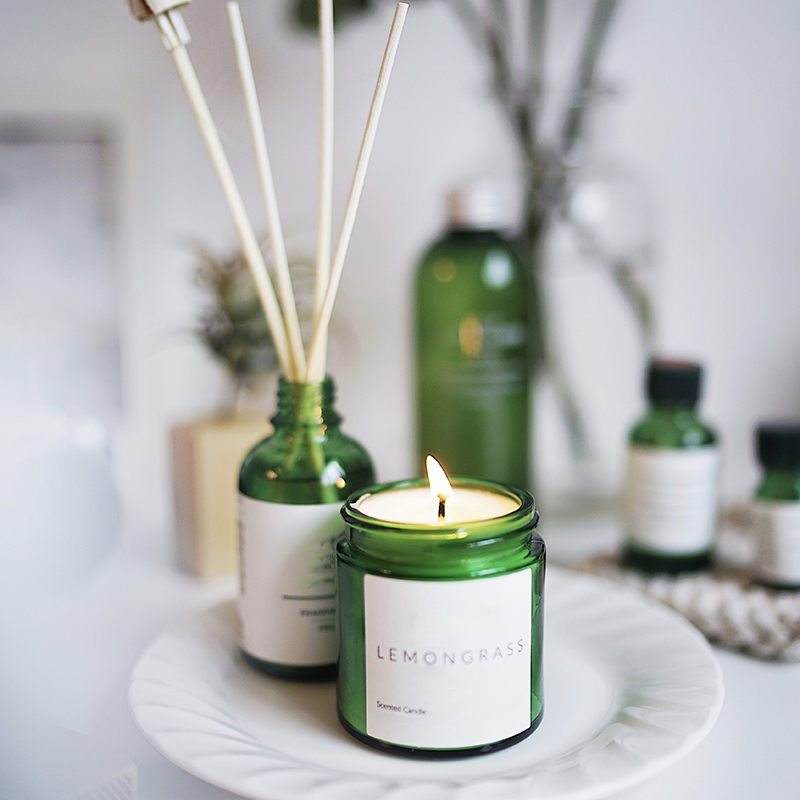 The lid is with round edge,which is very safe to use. Place one of our candles in your room,you will catch one piece of the true nature.
After a hard working day,take a warm bath,and light a scented candle,maybe that is the most relaxing moment all day.