Bringing Festive Charm to Australia: The Spherical Christmas Tree Scented Candle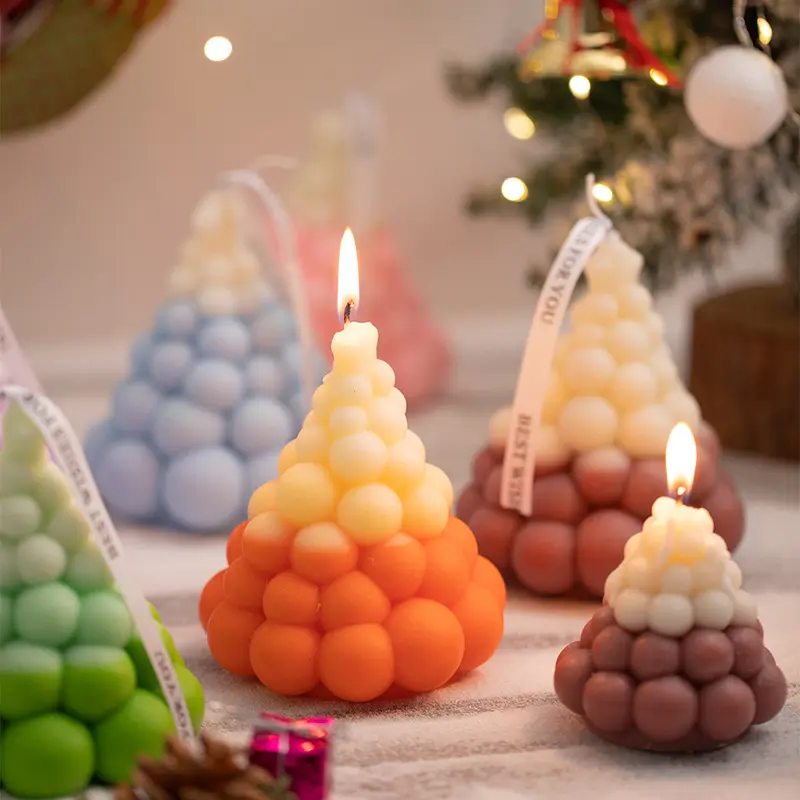 Elevate Your Christmas Decor with the Unique Spherical Design of Our Scented Candle
The Spherical Christmas Tree Scented Candle is not just a decoration; it's a functional and stylish addition to your holiday festivities. Its conical shape and unique spherical design make it a standout piece in any Christmas display, adding a touch of modern flair to your traditional decorations. For example, when placed on a mantelpiece, the candle's spherical shape creates a captivating focal point, drawing attention to its elegant two-color gradient and infusing the room with the warm glow of the holiday season. This makes it an ideal choice for anyone looking to elevate their Christmas decor in Australia.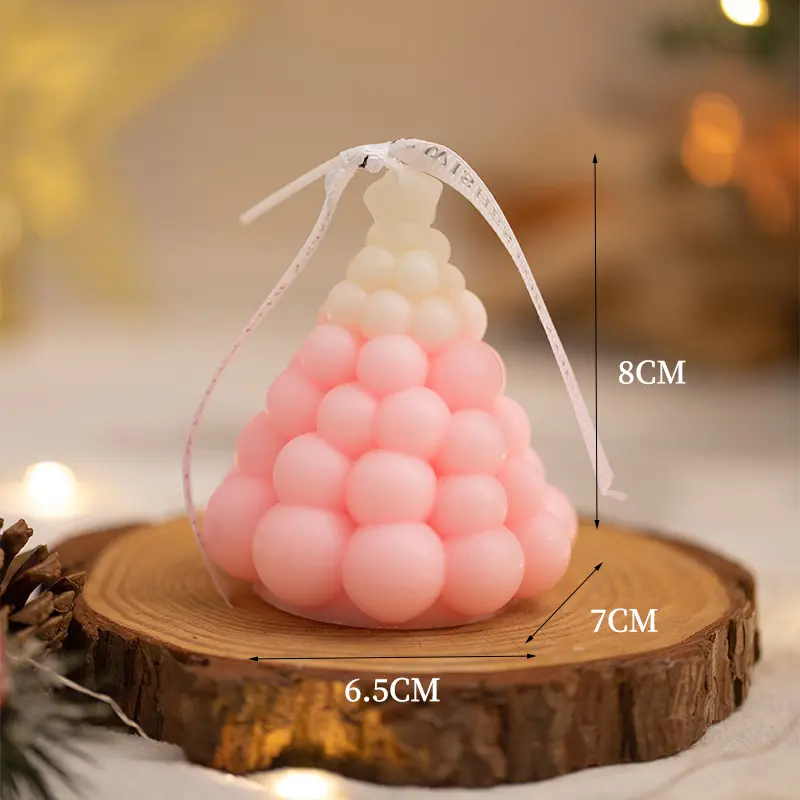 Add Visual Interest to Your Holiday Display with Our Two-Color Gradient Scented Candle
The two-color gradient of the Spherical Christmas Tree Scented Candle adds depth and visual interest to its design, making it a versatile addition to your holiday decor. For instance, the gradual transition from one color to another creates a captivating visual effect when the candle is lit, casting a beautiful and unique glow. This makes it a perfect complement to a wide range of Christmas decorations, from traditional to contemporary, allowing you to create a cohesive and stylish look in your home during the holiday season in Australia.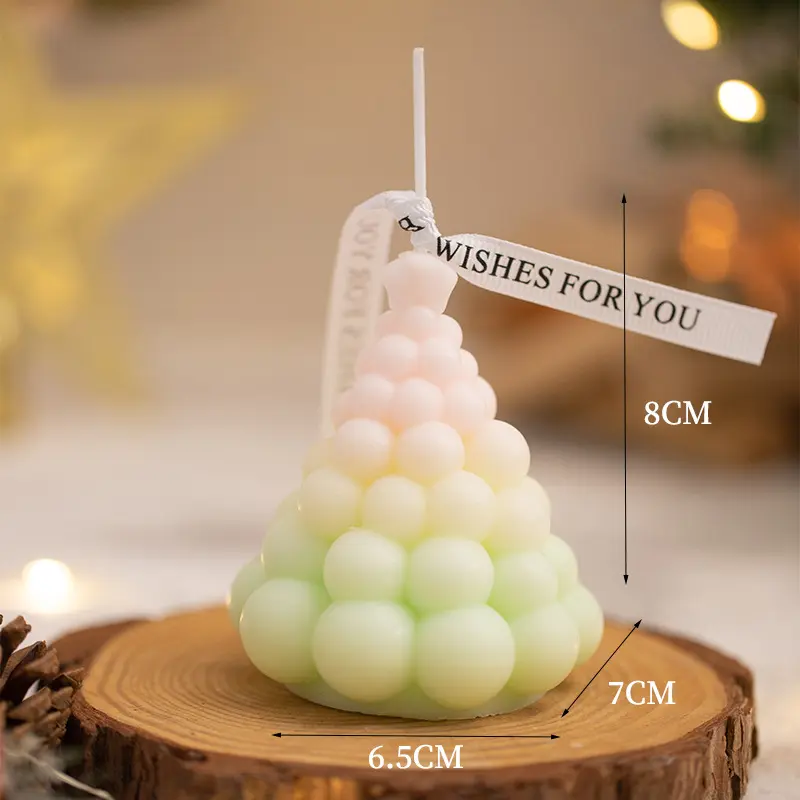 Create a Warm and Inviting Atmosphere with Our Variety of Delightful Scents
With a variety of delightful scents to choose from, our Spherical Christmas Tree Scented Candle allows you to create a warm and inviting atmosphere in your home. For example, the fresh scent of pine can evoke memories of a snowy Christmas morning, while the cozy aroma of cinnamon brings to mind festive baking and gatherings with loved ones. The conical shape and unique spherical design of the candle ensure that the scent is evenly distributed, filling your space with the comforting aroma of Christmas. This makes it an ideal choice for anyone looking to add a touch of festive cheer to their home in Australia.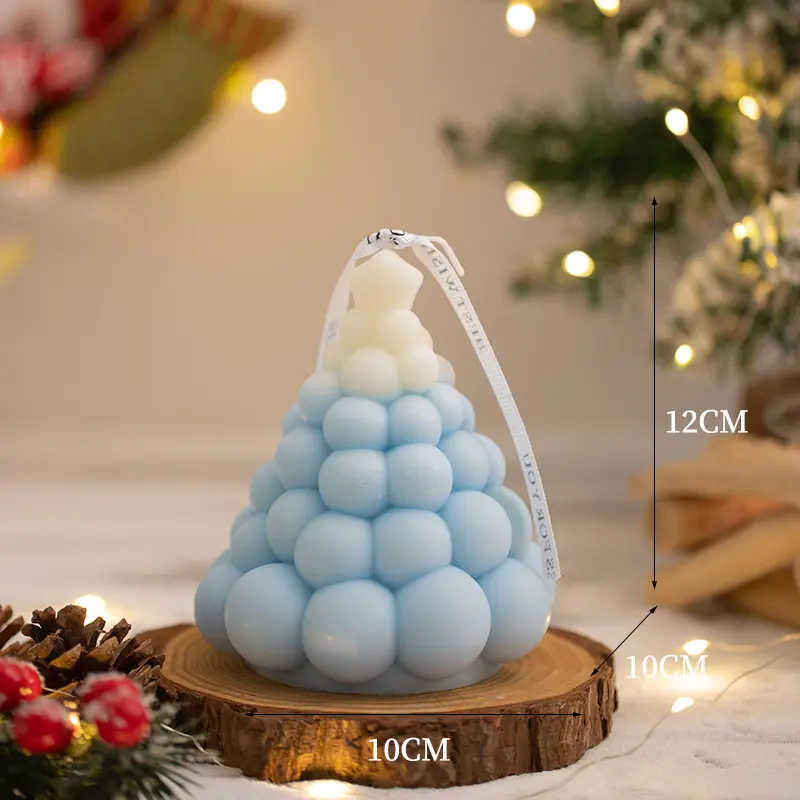 Personalize Your Holiday Gifts with Custom Labeled and Gift-Boxed Candles
In addition to its striking design and delightful scents, our Spherical Christmas Tree Scented Candle offers the option for custom private labeling and gift boxing. This means you can personalize the candles with your own branding or create custom gifts for loved ones. For example, businesses can add their logo and a personalized message to create unique corporate gifts, while individuals can create custom gift sets for friends and family. The conical shape and unique spherical design, combined with the option for custom labeling and gift boxing, make this candle a versatile and thoughtful choice for businesses and individuals alike in Australia.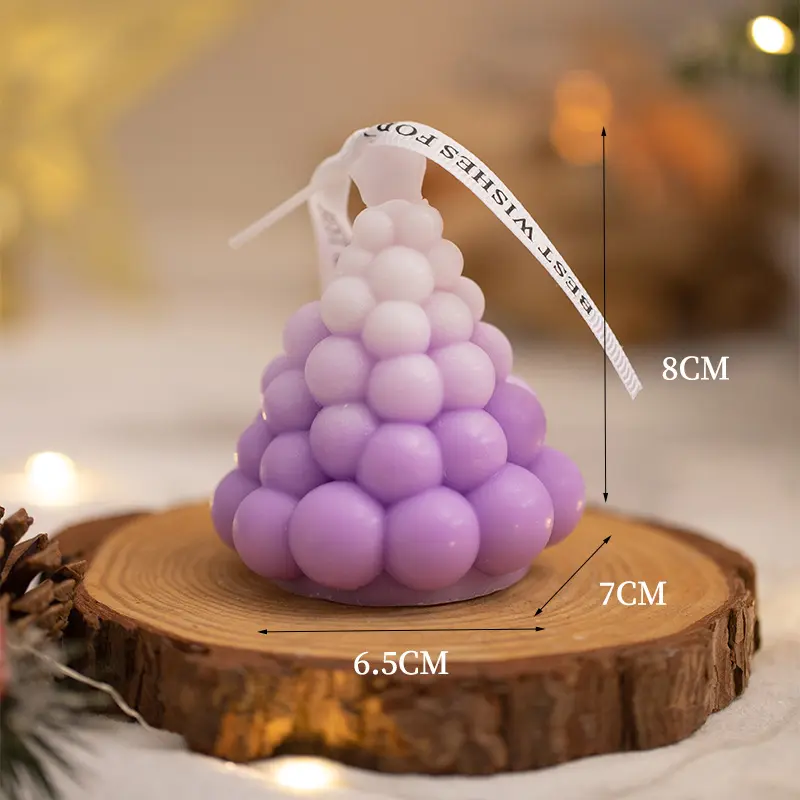 Embrace the Spirit of Christmas in Australia with Our Stylish and Versatile Scented Candle
The Spherical Christmas Tree Scented Candle is the perfect addition to the Australian market during the holiday season. Its conical shape and unique spherical design, combined with the two-color gradient and variety of scents, make it a must-have for Christmas decorations. Whether you're looking to enhance your own home decor or searching for a thoughtful gift, this candle is sure to bring the spirit of Christmas to life in Australia. Its practicality, combined with its stylish design and customizable options, makes it a standout choice for anyone looking to celebrate the holiday season in Australia.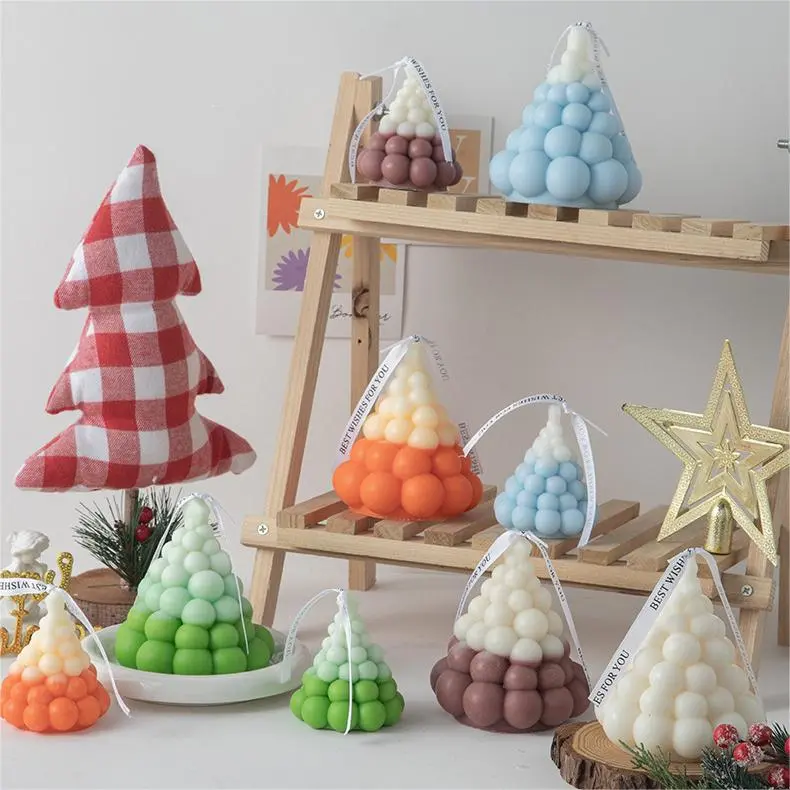 How long it will take for the delivery
Generally speaking, if you don't need customization, our products will be packaged and shipped within a week. If you need to customize, it usually takes 30-35 days overall. The order of our mold and flavor will take nearly two weeks. Since this product is all handmade, one mold can produce about 20-25 products per day.
CAIFEDE FACTORY
FAQ
What are Massage Oil Candles for Skin?
Massage oil candles are unique candles that serve a dual purpose. They not only create a soothing ambiance with their warm, flickering light but also melt into a luxurious massage oil when lit. These candles are specially formulated with skin-nourishing ingredients, such as natural oils and butters, to provide a relaxing and moisturizing massage experience.
How do I use a Massage Oil Candle?
Using a Massage Oil Candle is simple and enjoyable. Light the candle and let it burn for a short while until a pool of melted oil forms. Blow out the flame, and the melted oil will be at the perfect temperature for a comfortable massage. Pour the warm oil directly onto the skin or into your hands and gently massage it in. The oil will absorb easily, leaving your skin feeling soft and hydrated.
What ingredients are used in the Massage Oil Candles?
The ingredients in our Massage Oil Candles are carefully selected to ensure a nourishing and skin-friendly experience. Typically, they contain a blend of natural oils like coconut oil, jojoba oil, shea butter, or cocoa butter. These ingredients are rich in essential fatty acids and vitamins that moisturize and promote skin health.
Are Massage Oil Candles safe for all skin types?
Yes, most Massage Oil Candles are safe for all skin types, including sensitive skin. However, it's always a good idea to perform a patch test before using the oil on a larger area of your body, especially if you have sensitive skin or known allergies to specific ingredients.
Can I use Massage Oil Candles for other purposes?
While the primary purpose of these candles is for massage, you can get creative and use the melted oil for other skincare rituals. For example, you can apply it as a body moisturizer after a shower, use it as a cuticle oil for your nails, or even as a hot oil treatment for your hair.
Do these candles come in different scents?
Yes, our Massage Oil Candles come in a variety of delightful scents to enhance your sensory experience. You can find candles with soothing aromas like lavender, chamomile, eucalyptus, citrus, and more. Choose the scent that appeals to you most or try different ones for varying relaxation experiences.
Can I use the melted oil on my face?
It's generally recommended to avoid using the melted oil on your face, especially if you have sensitive or acne-prone skin. The skin on your face is more delicate and may react differently to the ingredients in the candle. Stick to using the oil on your body for the best results.
If you have any more questions or need further assistance, don't hesitate to contact us.
YOU MAY LIKE:
High quality private label scented wax candles England China supplier air freshener
Free samples provided private label wholesale aromatherapy room reed diffuser in luxury box for home fragrance
Wholesale candle company golden scented travel candle tin with personalized design and label
Customized wholesale fragrance ceramic candle oil burner with wax melt or candle
Popular custom aroma scented hanging paper cards car air freshener
150g Private label scented essential oil candles stress relief wholesale UK
Hot sale custom private label scented candles suppliers Australia wholesale
Own brand customized scented wax glass jar candle Chinese candle supplier
Own brand custom Dublin glass aromatherapy essential oil reed diffuser with private label
Private label aroma reed oil diffuser home perfume UK own brand custom
Hot sale 50ml customize aroma room reed diffuser oil China supplier